Games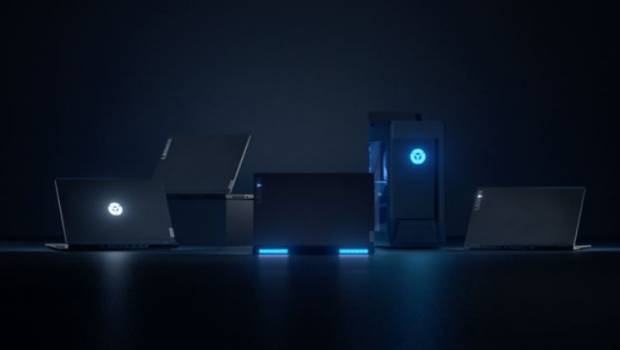 Published on April 17th, 2020 | by Adrian Gunning
Lenovo™ Legion Takes Gaming PCs to New Levels with Coldfront 2.0, TrueStrike Keyboard, Dual Burn and NVIDIA Advanced Optimus
The latest generation of Lenovo Legion PCs has arrived, equipping gamers with a smarter class of gear with our unique blend of uncompromised engineering and industrial design.
Stylish on the outside, savage on the inside, the new Lenovo Legion generation comes with:
Lenovo Legion Coldfront 2.0 thermal management
Lenovo Legion TrueStrike keyboard
Dual Burn to optimize CPU and GPU performance together
NVIDIA® Advanced Optimus, Hybrid Mode, and Rapid Charge Pro for improved battery life
World-class immersive displays optimized by Dolby Vision® and OverDrive Support with optional 240Hz refresh rates and response rates of under 1ms.
Powering this exciting new suite of advancements is the latest 10th Gen Intel® Core™ H-Series or AMD Ryzen™ 4000 Series mobile processors, and up to the recently announced NVIDIA GeForce® GTX 1650 Ti and RTX 2080 SUPER™ GPUs with Max-Q Design.
The 2020 lineup features the following:
Laptops

Lenovo Legion 7i[1]
Lenovo Legion 5Pi
Lenovo Legion 5i
Lenovo Legion 5
Lenovo IdeaPad™ Gaming 3i
And the refreshed Lenovo Legion Y740Si

Desktops

Lenovo Legion Tower 5i
Lenovo IdeaCentre™ Gaming 5i
What Gamers Want
Among the thousands of global players surveyed by Lenovo, nearly half responded that they used their gaming PCs for everyday computing as well as gaming.[2] Better graphics, processors and memory options are tops on their must-have list. 
A key conclusion was that how people game, with whom, on how many devices, and for how long, all factored heavily when choosing a PC. When they do manage to squeeze in some hardcore gaming time with friends, it is crucial that the experience in those precious hours blows them away.
Lenovo Legion has gamers covered with powerful Windows 10 PCs packed with the following innovations: 
Lenovo Legion Coldfront 2.0
Gamers can extract maximum performance from their rigs through the next-generation thermal efficiencies of Lenovo Legion Coldfront 2.0. This is the synergy of hardware and software that promotes better airflow, lower system temperatures to keep your Lenovo Legion laptop cool and quiet.
Lenovo Legion Coldfront 2.0 features Dual Burn, which pushes the CPU and GPU to their in-game limits so that gamers can experience more predictable FPS (frames per second) without thermal throttling.
In the past, gaming laptop processors would slow down (thermal throttling) as temperatures rose and framerates would be unpredictable.
Meanwhile, the Lenovo Legion devices stay cool to the touch via an optimized cooling system of heat sinks that dissipate more heat away from the motherboard.
Also integrated into the Lenovo Legion 7i and Lenovo Legion Y740Si are Vapor Chamber Cooling Systems to dispel heat as dual liquid crystal polymer fan systems cycle air with chilling efficiency.
Finally, a multipoint sensor array works to cool down key components in anticipation of intense gameplay.
Lenovo Legion TrueStrike Keyboard
Inspired by Lenovo's heritage in innovative keyboard technologies, the Lenovo Legion TrueStrike keyboard is precision-crafted to deliver 100 percent anti-ghosting, sub-millisecond response times, and 'soft-landing' switches resulting in hair-trigger accuracy.
You can feel a more tactile gaming experience due to its superior key travel via its second transition curve design.
The keyboard layout is ideal for gaming with full-sized keys and number pad, larger one-piece trackpad, arrow keys plus dedicated media keys that will illuminate in over 16 million colors with Corsair iCUE support on the Lenovo Legion 7i, and optional 4-zone RGB lighting on the other new Lenovo Legion laptop models.
Built to withstand heavy long-term use, Lenovo Legion TrueStrike keyboards feature an anti-oil coating to resist abrasion.
III. Improved Battery Life
Lenovo Legion gaming PCs will be first to feature the new Advanced Optimus[3] designed in collaboration with NVIDIA to boost battery life.
Advanced Optimus dynamically switches between the use of the Integrated Graphic Processing Unit (found on the CPU) for more battery life, to the discrete NVIDIA GPU for higher frames per second. All this happens without a need to reboot the machine.
If gamers want to manually disable their discrete GPU for a longer battery life, they can do so using Lenovo Vantage software's Hybrid Mode.
Lenovo Q-Control 3.0 also lets users switch between three settings for system voltage and fan speeds – Performance, Quiet, and Balanced.
Upshift to Performance Mode to turbo-charge past the competition with higher CPU voltage and higher FPS. When streaming esports, downshift into Quiet Mode to lower battery drain and fan noise. Or enable Balanced Mode for automatic adjustments based on which apps are open. 
Other power-enhancing features include Rapid Charge Pro[4] (from 0 to 50 percent battery in 30 minutes) and battery sip feature (instinctively releases power in small doses for more battery life consistency).
Brilliant Displays
Lenovo Legion makes the most of your display panel's capabilities through Dolby Vision which offers deeper blacks and brighter whites without washing out color or contrast.
Lenovo Legion laptops offer panels of up to 240hz refresh rates at under 1ms response times for ultra-smooth cinematics without screen tearing.
The new Lenovo Legion laptops offer High Dynamic Range (HDR) on select panels with at least 300nits of brightness, so that dramatic shadowed scenes with high levels of black tones are reproduced vividly with more depth; 100 percent sRGB color accurate panels also offer life-like visuals.
The Industry's PC Leader5
Witinnovations such as Lenovo Legion Coldfront 2.0 and Lenovo Legion TrueStrike keyboards, Lenovo delivers a level of performance that keeps it the industry's PC leader[5].
These new Lenovo Legion laptops plus the refreshed Lenovo Legion Y740Si laptop offer up to the latest 10th Gen Intel Core H-Series mobile processors for powerful performance.
And for the first time in our gaming lineup, players can also opt for premium, high-performance AMD Ryzen 4000 H-Series Mobile Processors in the Lenovo Legion 5. 
[1] Inclusion of a lowercase letter 'i' in the Lenovo PC's name denotes an Intel CPU. For example, the Lenovo Legion 5i has an Intel CPU, while Lenovo Legion 5 has an AMD CPU.
[2] Based on Lenovo's 2019 study surveying thousands of global respondents For more information on avid gamers, visit our whitepaper: https://news.lenovo.com/wp-content/uploads/2019/04/Lenovo-Legion-PC-Gaming-Whitepaper_2019-1.pdf
[3] Select Lenovo Legion gaming PCs will be first to feature the new Advanced Optimus. Based on NVIDIA data as of March 2020. Advanced Optimus is available on limited configurations subject to availability per market.
[4] Rapid Charge Pro enables the Lenovo laptop's power charging from zero percent to up to 50 percent battery life in less than 30 minutes. The maximum capacity of the battery will naturally decrease with time and usage.
[5] According to IDC's Worldwide Quarterly Personal Computing Device Tracker for Q4 2019: https://www.idc.com/getdoc.jsp?containerId=prUS45865620