Hardware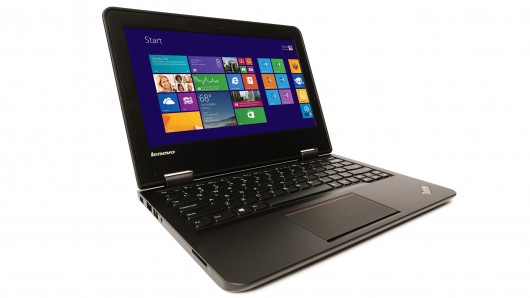 Published on May 26th, 2015 | by admin
Lenovo Gets Back to School with New ThinkPad 11e Laptop Series
Lenovo Gets Back to School with New ThinkPad 11e Laptop Series
Now featuring Intel® Core™ M performance and a new Active Pen
Sydney, Australia – 26 May 2015 – Lenovo (HKSE: 992) (ADR: LNVGY) today announced the launch of the latest ThinkPad 11e series in Australia and New Zealand. Available as a traditional laptop or Lenovo's innovative YOGA multimode form with its four iconic modes – Laptop, Stand, Tent and Tablet – the device is designed to address the needs of school administrators, educators and students in K-12 classrooms.
The New ThinkPad 11e series with Windows or Chrome provides the trusted and ruggedised build of Think-branded products paired with upgraded technical specifications such as a more efficient fan blade and latest 5th generation Intel® Core™ M performance. For an enhanced user experience the ThinkPad 11e series is now available with a Wacom Active Pen* which accurately mimics a user's actual handwriting on paper.
The Active Pen delivers the familiarity and simplicity of using pen and paper into a digital environment. Improved pen accuracy and pressure sensitivity results in a more natural feel and buttons allow for easy access to frequently used functions. In addition to Intel's® pre-loaded Education Software, which offers tools and applications tailored for a better 21st century learning experience, the New ThinkPad 11e series now comes with Lenovo WRITEit and REACHit software, improving collaboration and productivity for students and educators.
This powerful combination of innovative hardware and software will make taking notes, sending homework assignments and conducting group projects easier for students and teachers, equating to a more productive learning experience inside and outside the classroom.   It's a known fact that the education environment can presents scenarios that would challenge even the most rugged machines. ThinkPad laptops are put through rigorous testing to simulate such environments and the ThinkPad 11e is no different.
Meeting MILSPEC standards with eleven testing methods and nineteen procedures, the latest ThinkPad 11e series is designed to help mitigate the rigours of daily classroom activity.   The New ThinkPad YOGA 11e and ThinkPad 11e can virtually double overall performance with up to 5th Generation Intel® Core™ M performance made specifically for thin and lightweight devices.
At 2.3cm thin and under 1.5kg, the New ThinkPad 11e series is ideal for on-the-go use from classroom to classroom and provides fast boot up times, allowing students to quickly power up without delaying the beginning of class. The HD display provides added benefit for crystal clear computing in an 11.6-inch ultra-portable frame. The ThinkPad YOGA 11e also features Corning® Gorilla® Glass to protect heavy use of the 10-point multi-touch screen.
Quote "We are constantly innovating our products for the education market to deliver customer inspired design," said Simon Kent, ThinkPad Product Manager, Lenovo Australia & New Zealand. "The innovation featured in our latest ThinkPad 11e laptops – like the Active Pen technology and WRITEit software – offer a more natural device interaction in the classroom for both students and teachers."
EduTECH National Congress & Expo
Lenovo will be an exhibitor at the EduTECH National Congress & Expo on June 2-3 in Brisbane, Queensland. Attendees will have the opportunity to get a hands on experience with the NEW ThinkPad 11e at the stand 237. Lenovo will also be giving away a 10.1-inch YOGA Tablet 2. Attendees will need to scan their passes at stand 237 for a chance to win the YOGA Tablet 2.
Pricing and Availability
The New ThinkPad 11e series of devices is available now from Lenovo business partners across Australia and New Zealand as well as online. Pricing for the New ThinkPad 11e and ThinkPad YOGA 11e models will start from $599 and up to $1399 for Premium Intel® Core™ M performance and Wacom Active Pen.
WRITEit
WRITEit is available for the following pen-enabled devices: ThinkPad® YOGA™, ThinkPad Helix, ThinkPad 10 and the NEW ThinkPad 11e. Users of these models that have a pen/digitizer model or new Active Pen can download and use WRITEit for free here: http://www.getwriteit.com.