PC Games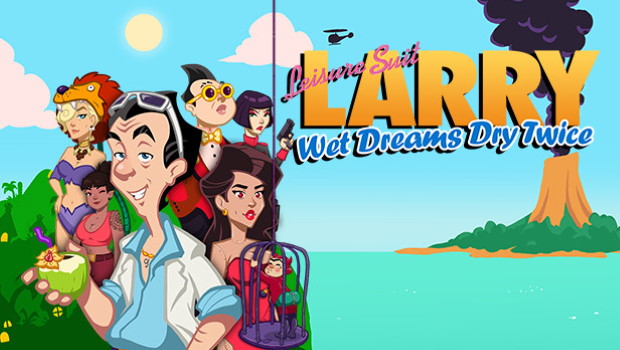 Published on November 9th, 2020 | by Chris O'Connor
Leisure Suit Larry: Wet Dreams Dry Twice PC Review
Summary: Larry deals with the modern world in a similar way to Austin Powers after he was defrosted... and similarly still finds ways to cram crude humour in whenever possible.
I will start this review by admitting that when I first played Leisure Suit Larry… I wasn't really old enough and so had to continually guess the "age restriction test" questions (they weren't that hard… there also weren't that many of them so you could slowly work them out). A long time has passed since that original visit to Lefty's and though there have in fact been quite a few games in the series between then and now… Sierra haven't been involved for many years and some of the titles have been pretty… questionable. So I was curious but apprehensive when I grabbed a copy of Wet Dreams Dry Twice but optimistic.
One of my big concerns was how the game was going to tackle the massive shift in public opinion on sex and sexuality, we are arguably somewhat more open about sex and sexuality… but we are also more aware of objectification, harassment and a slew of other issues. So were they going to pretend none of the advances ever happened and pretend we are back a few decades ago, or were they going to embrace the new? Well the kind of embrace the new but use it to have a few of the older style jokes. What I mean is that the framing of the jokes makes a big difference. Whilst the early games might have simply thrown out some comment for cheap laughs… now it might be brought up by your ever present smart phone AI as "it would be inappropriate to say XYZ" or something like that. It affords the writers a chance to still kind of make some of the old jokes but also point out how they aren't entirely acceptable these days.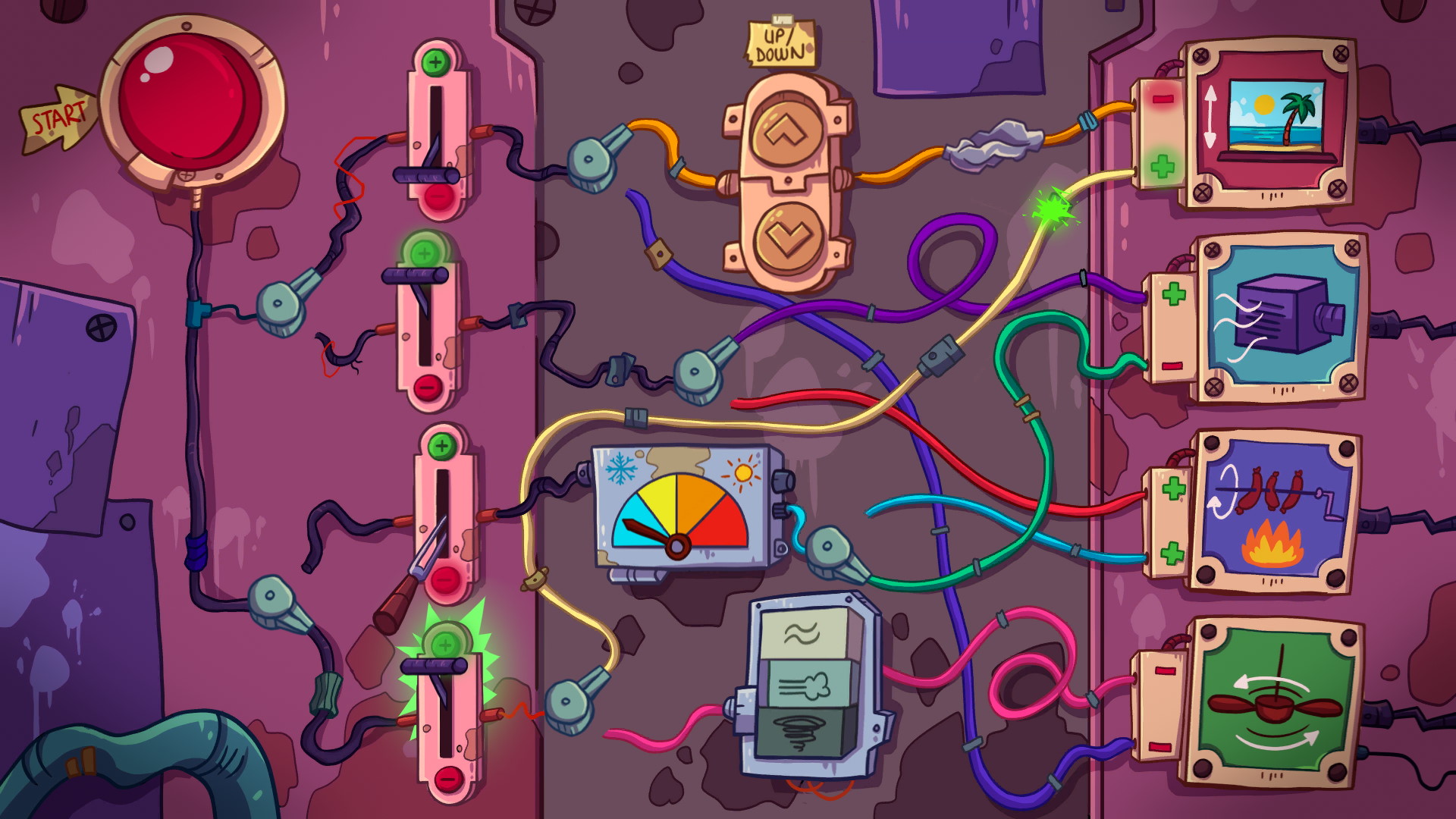 The main game mechanics feel very much like the original, sure you are using a mouse now and you don't have to figure out what words will get you what you want… but it has a similar "feel". There is also a mercifully handy "highlight" button that will show you all the interactive items in the scene… you don't have to use it if you want to recreate that old struggle of trying to figure out what is important and what isn't… but if you are getting a bit fed up with a certain scene it certainly helps to narrow down your options and point you in the right direction to progress.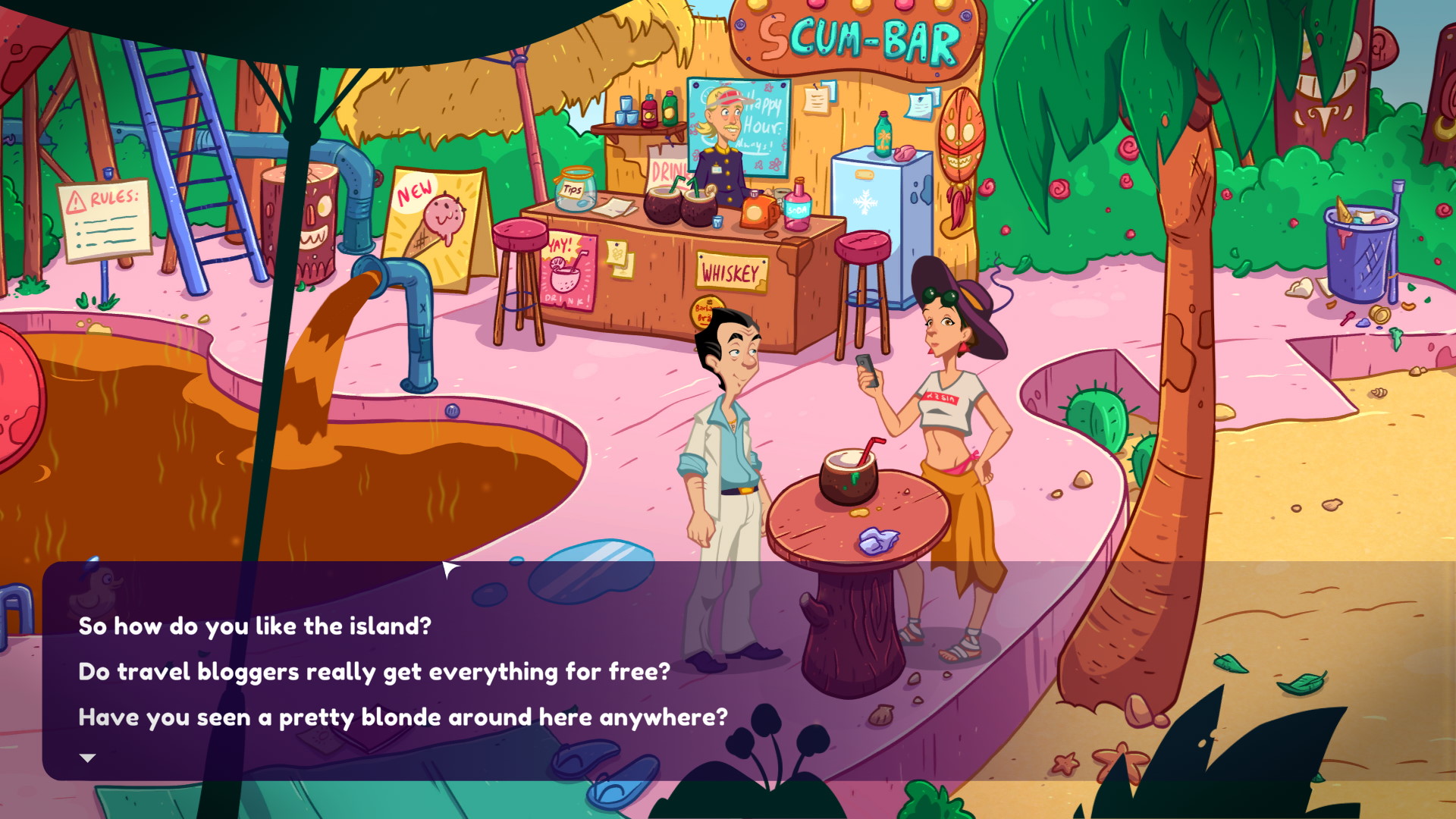 There are some puzzles you will come across along the way… some are more obvious than others but typically if you take note of the visuals or the specific wording being used you will be figuring them out reasonably quickly.
The visuals are the more cartoony updated style but I did appreciate the tip of the hat to the original game when you die, though this version is much more brief… it does it's job of showing it's heritage. I would actually argue there are quite a few nods to the original here and that's certainly appreciated by an old perv like me.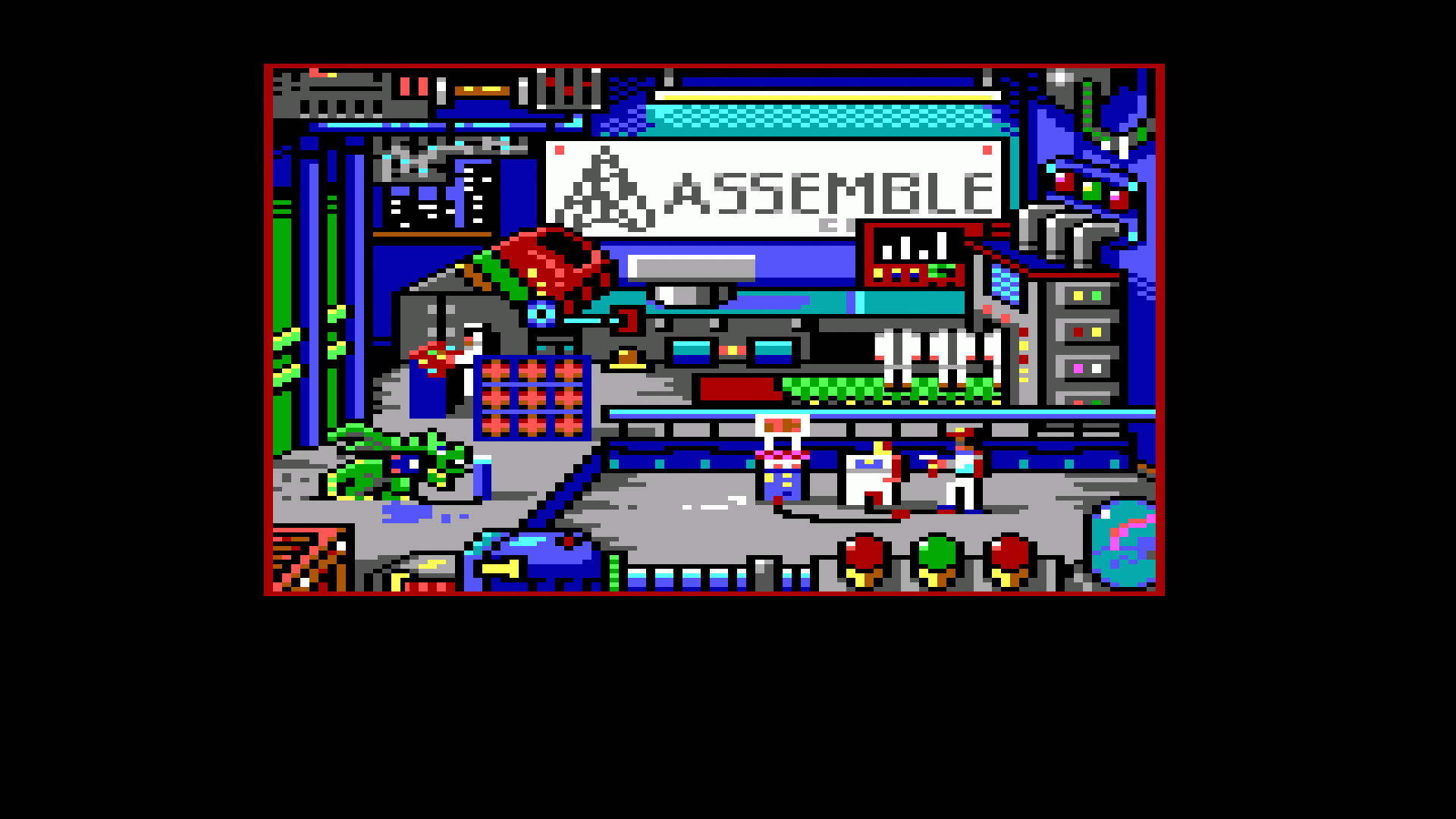 Certainly not one of the general gaming public… but if you like your smutty games less explicit and more tongue in cheek(s)… then this might just tickle your fancy. For those who are old enough to remember the originals, there are a few small moments of nostalgia but then much like Larry (and Austin Powers) you have to remind yourself that this is a more modern and considerate world we live in and you can still have your smutty jokes… you just might have to work a bit harder to get them.
Perhaps wait till it's on special though unless you are a die hard fan.