Events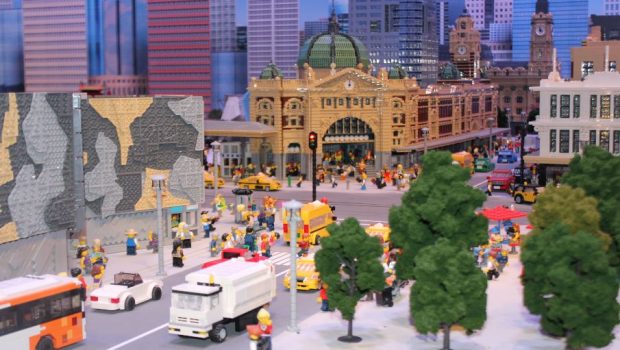 Published on January 13th, 2019 | by Andrew Bistak
LEGOLAND Discovery Centre Review (Melbourne Australia)
Located at at Chadstone Shopping Centre, Victoria's largest shopping complex, the top floor plays home to the LEGOLAND Discovery Centre which is all things LEGO! At its core, this celebration of LEGO is an interactive exhibition that not only allows you to build your own LEGO creations but there are rides, films and displays to name a few of the highlights.
For the uninitiated, LEGO originated from the workshop of Ole Kirk Christiansen from Denmark in 1934 and from 1947, the company started building plastic toys. The name LEGO is from the Dutch phrase leg godt which perfectly describes the LEGOLAND Discovery Centre which translates to play well.
Once you have your tickets, you then get your photo taken that will then 'green screen' you into a LEGO scene which you can collect at the end of your stay. The first area is the brain trust of LEGO which allows you to create your own virtual LEGO person in the command centre which gives you a great introduction to the world of these popular plastic bricks. Following this is a very impressive and I'll say it again, very impressive LEGO recreation of Melbourne City (aka Minland) that is brilliant.
This LEGO Melbourne to me, almost appears to scale as it features key landmarks such as the Melbourne Cricket Ground, the Arts Centre Melbourne, Federation Square and even the Yarra. You could literally spends hours here due to the attention of detail and through some special lighting in this room, it goes from day to night. Needless to say, Ole Kirk Christiansen would be impressed by LEGO factory tour as you go behind the scenes on how these humble shapes are created and even take home your very own LEGO.
Younger children will enjoy the DUPLO area that are larger LEGO blocks and after you've rested at the Cafe, you can check out the LEGO 4D cinema to experience a unique 3D LEGO adventure. Add in LEGO friends, Kingdom Quest and Merlin's apprentice rides plus a LEGO workshop and there's plenty to see and do at LEGOLAND Discovery Centre which makes it a great destination for families over the holidays and even older fans of LEGO.
Final Thoughts?
If you're looking for a fun and interactive outing and love LEGO, then put the LEGOLAND Discovery Centre and explore this clever exhibition that is a true celebration of this Danish toy… oh, and at the end, you can collect your photos and maybe even buy some discounted LEGO from the store.
For more information, please visit https://melbourne.legolanddiscoverycentre.com.au/whats-inside/
P.S. they even do Adult Nights!
Review Gallery