Collectibles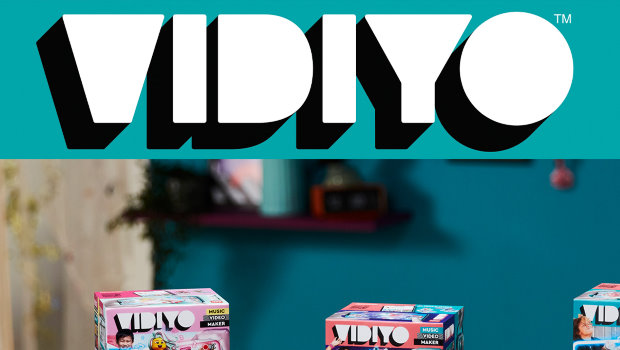 Published on February 21st, 2021 | by Chris O'Connor
LEGO VIDIYO Preview #VIDIYO
"The LEGO Group and Universal Music Group (UMG) have today revealed the first range of products for LEGO® VIDIYO™ – a playful and innovative music video maker experience supported by a series of BeatBoxes, Bandmates, BeatBits and augmented reality – designed to celebrate and expand children's creativity through play and music."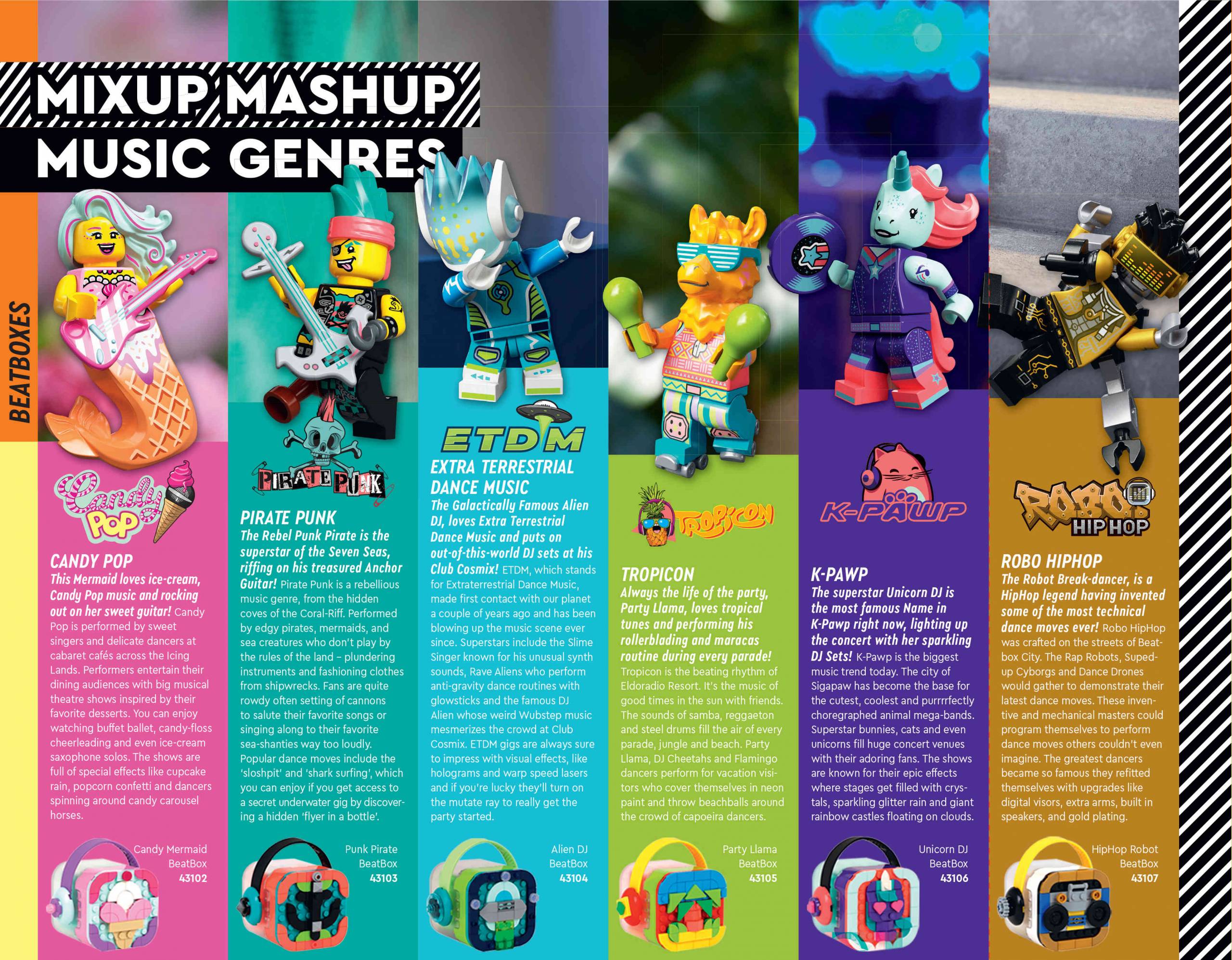 Last week I had a chance to get hands on with the VIDIYO app and some figures and participate in a ZOOM session going over the whole experience. The VIDIYO app is your gateway to hours of fun and interactivity with the figures that can be bought in small sets and in the well known to children everywhere "blindbags".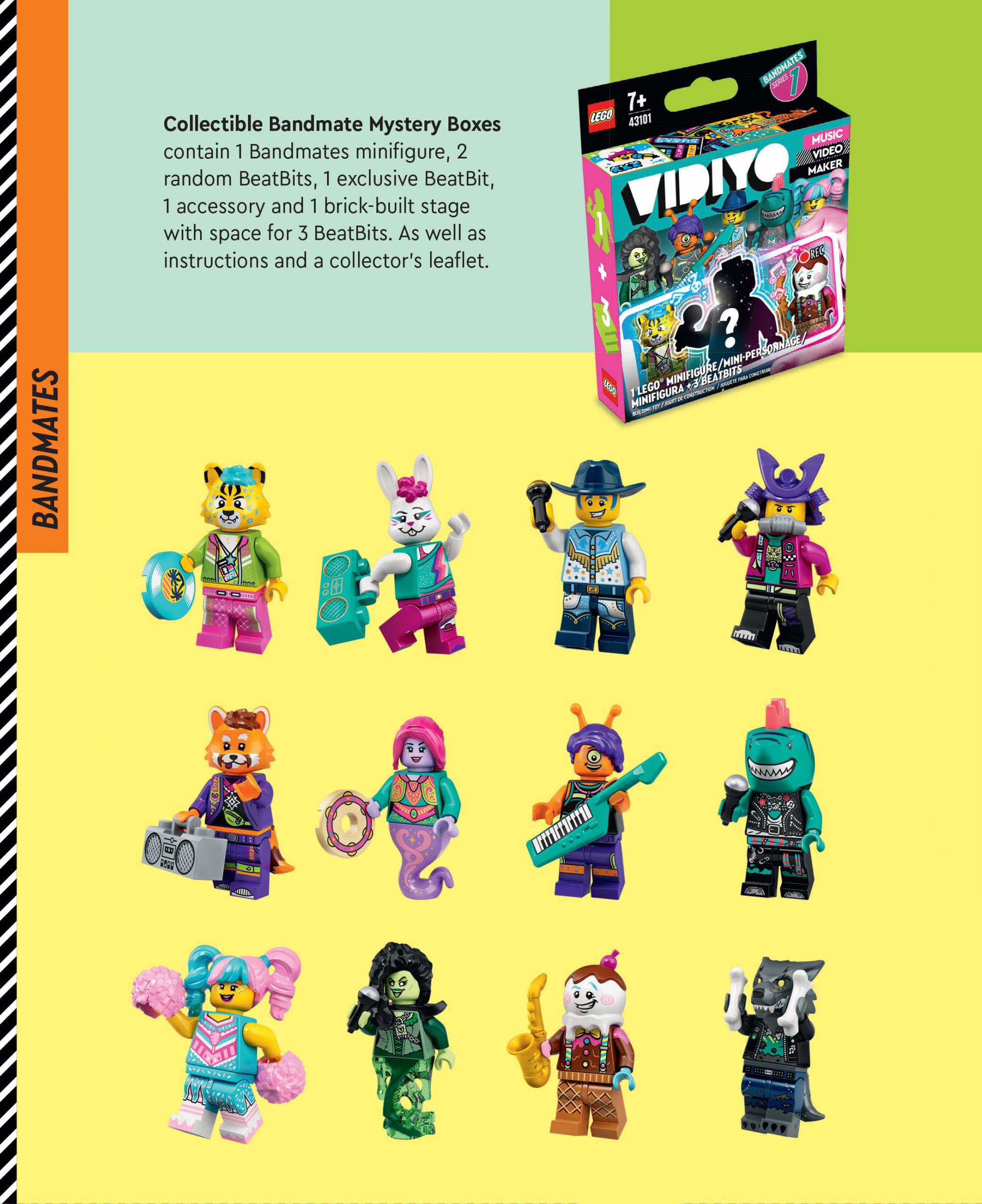 There are a few things that struck me from the start. The first thing was how important to the team at LEGO it is that this be a safe space for children to play. It was stated that all video content uploaded would be checked within 15 minutes of uploading to make sure it is safe to go on the social media side of things. The instructions make it clear what is and isn't acceptable in the little music videos, primary among those was that no people be visible in the clips (this is specifically for clips being uploaded, if you are just saving it to your device you can have yourself or friends in the clips).
The second thing was just how enthusiastic the team were for this collection and what it can mean for childrens play. The link between music and the development of children was pointed out and the emphasis on just how much creativity is available here for children to play and learn with. I know it was arguably a big marketing presentation… but I got the feeling the key players in the development of this concept were interested in it for something other than just a new way to make a few dollars (and given the claim of having all video uploads monitored and checked within 15 minutes… that's not a small financial outlay on their own part).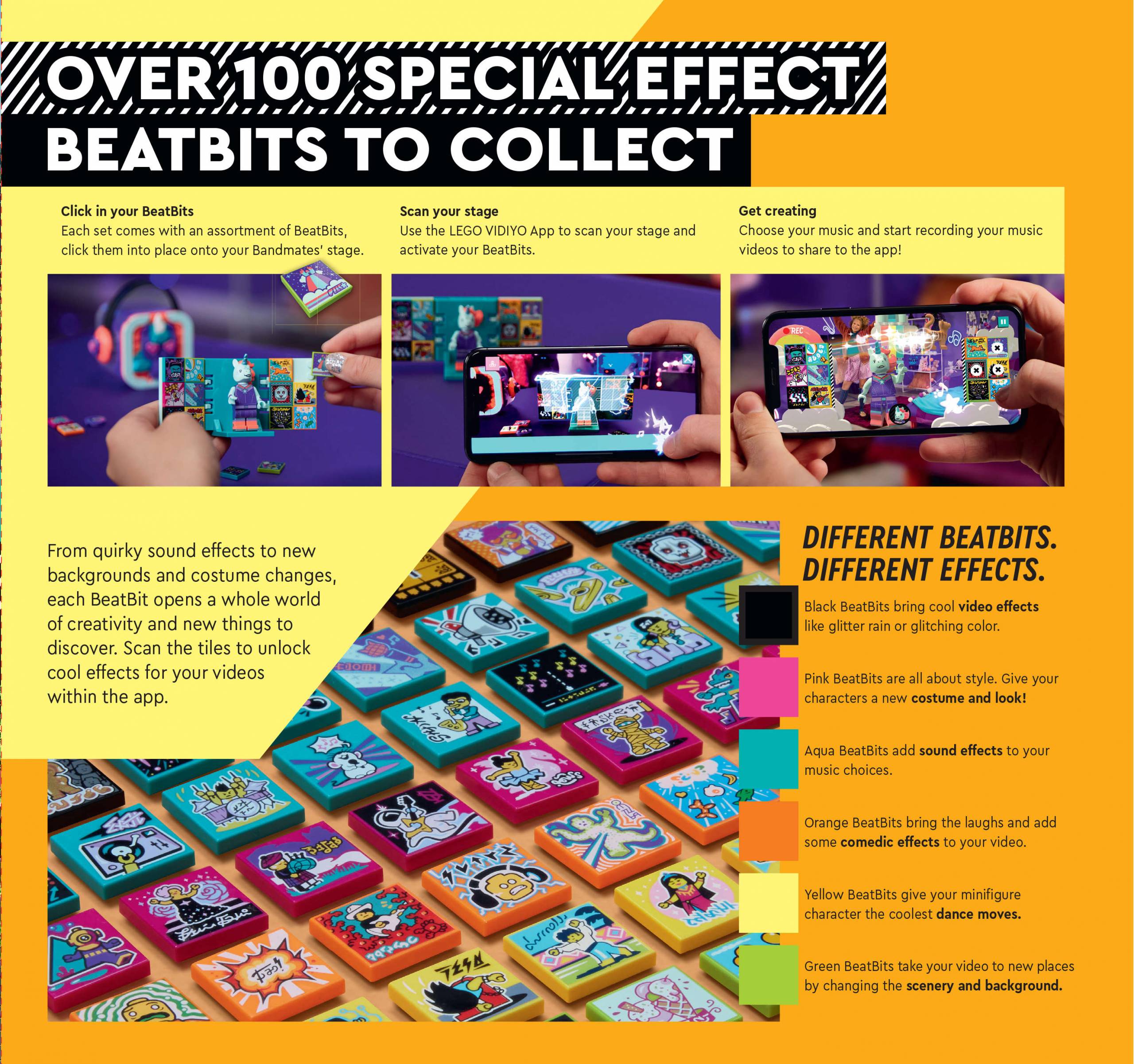 There are a handful of initial sets, 6 BeatBoxes (which is a character plus set/stand and a number of Beat Bits) and 12 Band mates (the "blind bags" which are the character a stand and a few Beat Bits. The Beat Bits are a key part of how the App works, they are colour coded, each colour representing what the Beat Bit does be that a dance move, a special effect etc. When you scan your character into the app, you also scan in your Beat Bits and they are what you use to make your music video's really come alive.
So once you have your character and bits scanned in… you can perform as a solo act or create a band. There's a random band name generator which will go through different combinations… if you find a portion you like, you can lock that and then keep spinning to see what other words come up (this might be useful for naming a conventional band too). As you use the app, via various challenges and things you will unlock new items for use with your band be they new outfits or other new customisations, they all promise to keep the experience fresh for quite some time.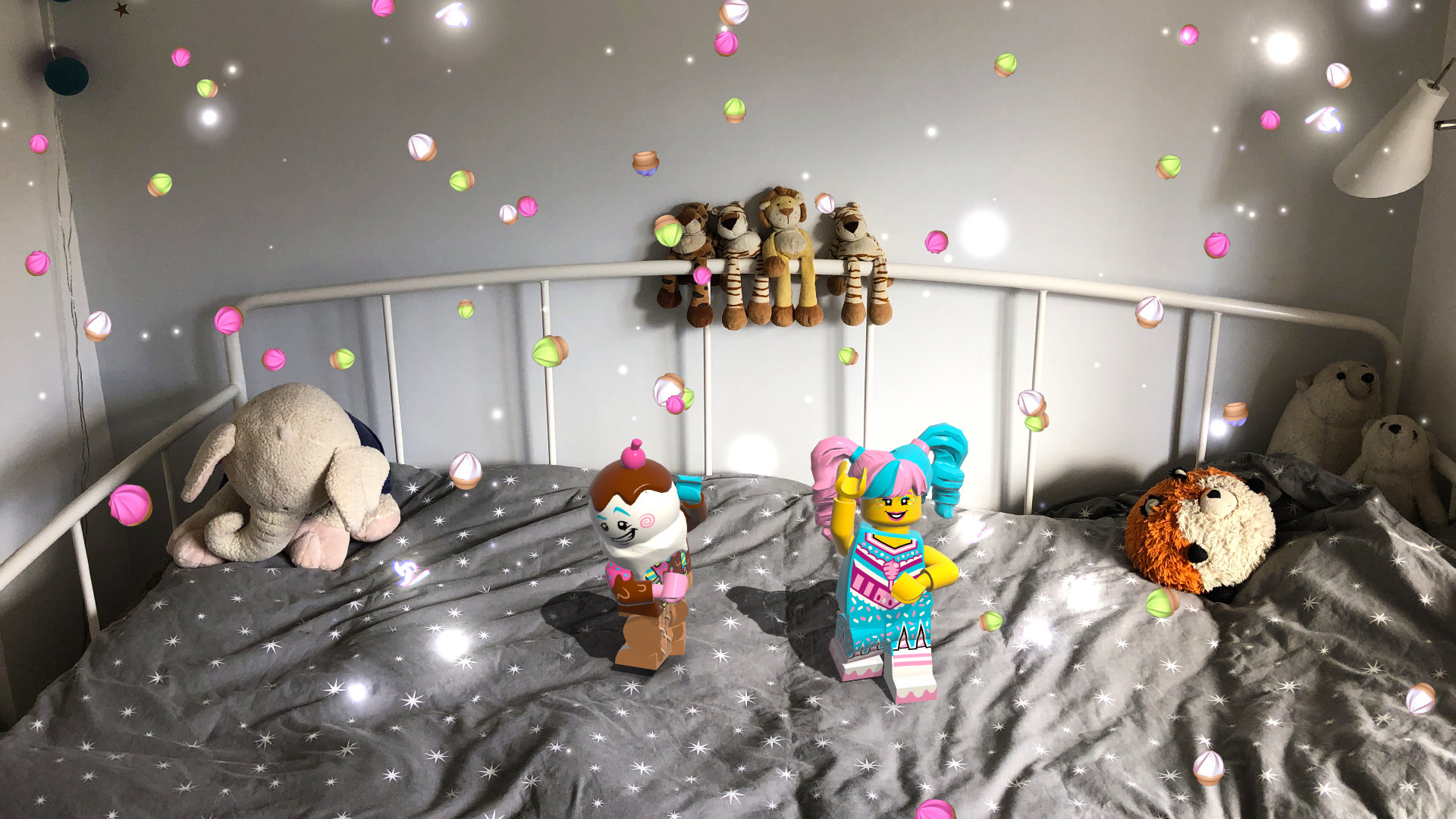 But then it's time to really get to work. Choose your song (there are about 30 songs from Universal Music Group to get you started with an intention to release new tracks on a fairly regular basis). Songs aren't all current hits either so those of us with a few extra years on us will enjoy being able to create a fresh new video for songs such as MC Hammer's "U Can't Touch This".  You select your scale, this is what scale you want your figures to appear in the "real world"… they can be Mini (4cm), Medium (1.2m) and Mega (5m), so you can choose based on your scene. Then the real magic begins… your character appears on their "stage" and the music begins… on the sides of the screen are your Beat Bits (that look like album covers), you tap those to unleash their effects and watch as it all unfold in front of you (on your screen). When it's all done you can store it on your device or, as mentioned earlier, upload (in a shorter sized clip).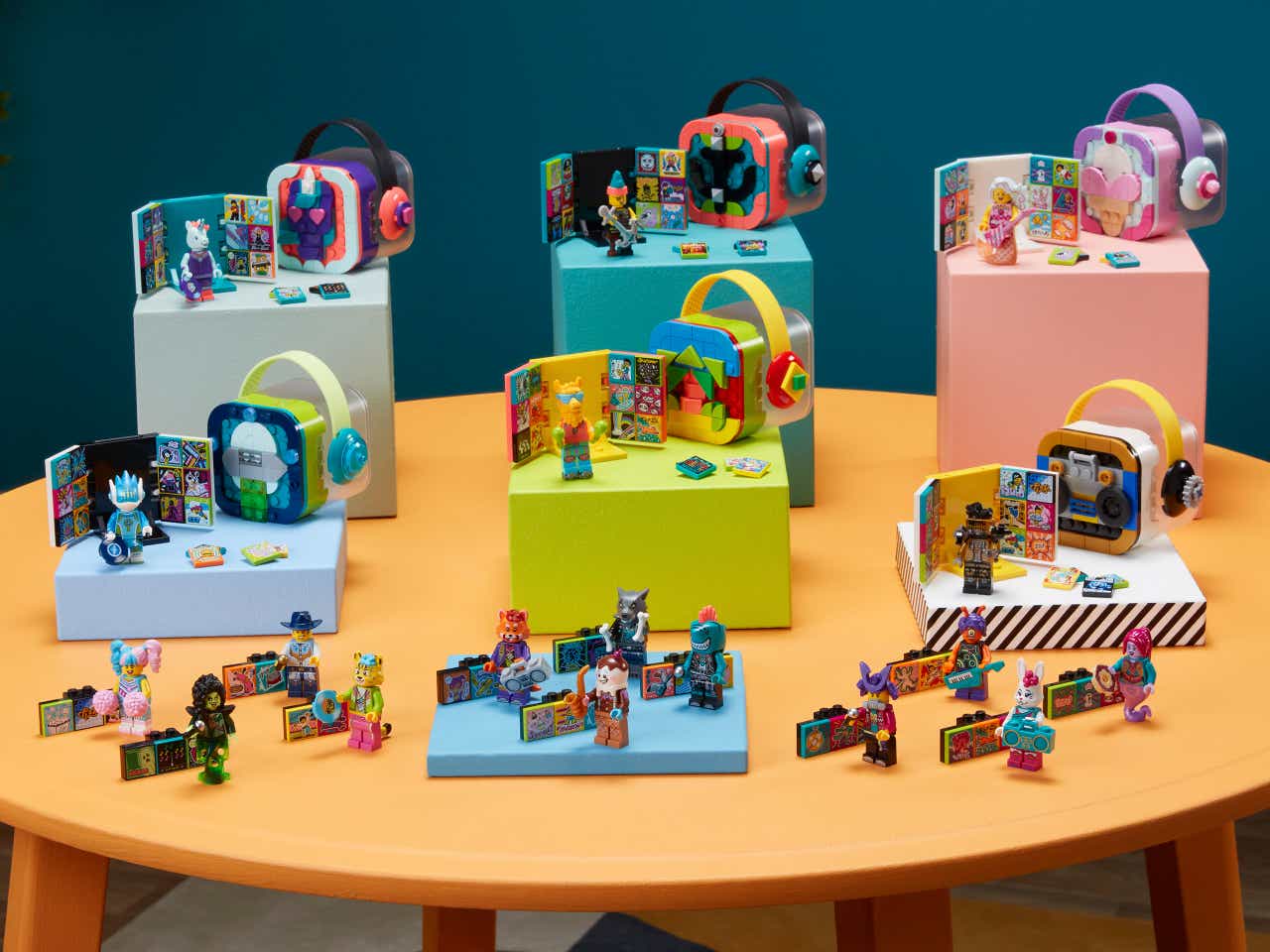 The target audience is said to be 7-10 but I have a feeling many adults will have a sneaky play from time to time because really the fun that can be had here knows no age. My children (the youngest two are currently right in that target audience) have already spotted the ones they want first and think it looks cool.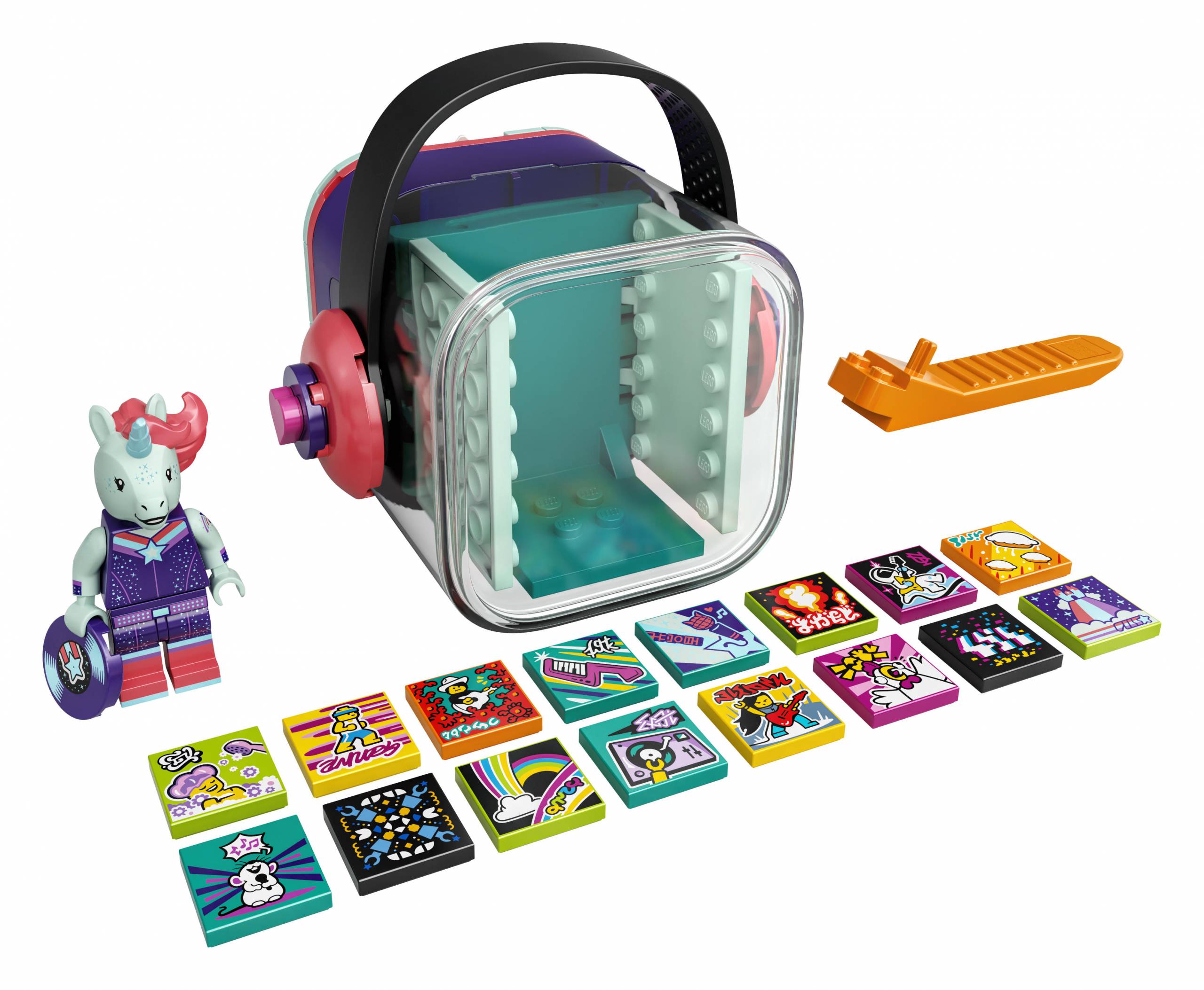 The prices are basically what you would expect from LEGO and for the potential amount of fun to be had, seem pretty decent. It will be interesting to see what music video masterpieces come out of this starting range and where it might head from here.