Collectibles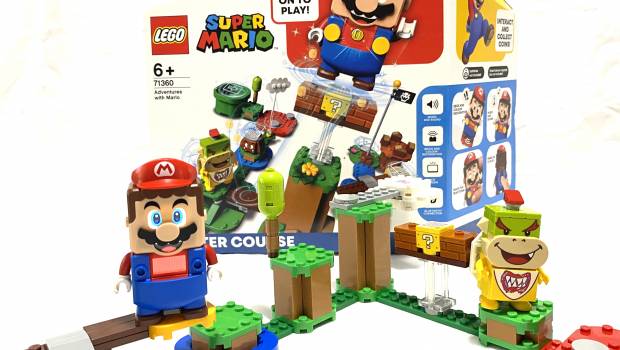 Published on August 5th, 2020 | by Tory Favro
LEGO Super Mario Starter Course Review & LEGO Super Mario Piranha Plant Power Slide
Summary: A fantastic romp in LEGO with Super Mario from Nintendo. A tad on the expensive side but filled with utter delight for all.
It's a me, Tory-o! In all the years that I have loved LEGO, and yes there are almost forty of those years, I never thought I would live to see the day that two of my favourite things of all time would actually combine like the Wonder Twins to make something truly remarkable. That day is here my friends, and oh yes it is a fine one! Thanks to our friends at LEGO, I am so very pleased to bring you my review of LEGO Super Mario – both the Starter Course and the add on pack Piranha Plant Power Slide. Let's get into it!
LEGO SUPER MARIO STARTER COURSE SET 71360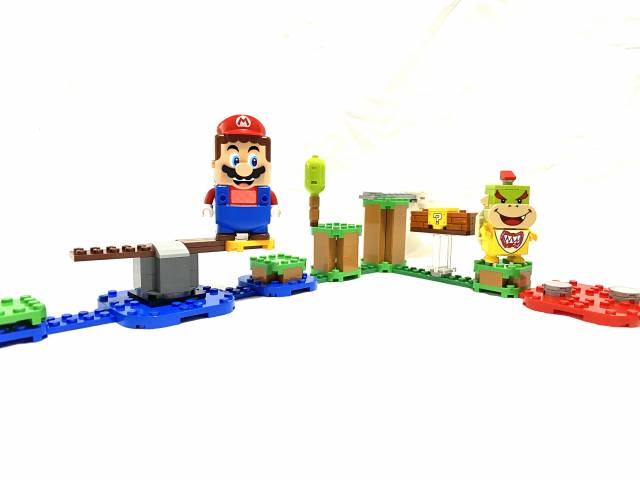 First, it needs to be mentioned, but if you are looking to play with either set and are not in a position to buy both, make sure you get the Starter Set first. It contains the all-important Mario figure that will allow you to have the fun you deserve across the whole range. At first I was a bit thrown that Mario is not a minifigure at all really other than his claw hands, but as we deep dive into this you will understand why this simply was not possible with the big plans that both LEGO and I'm sure Nintendo have for their mascot.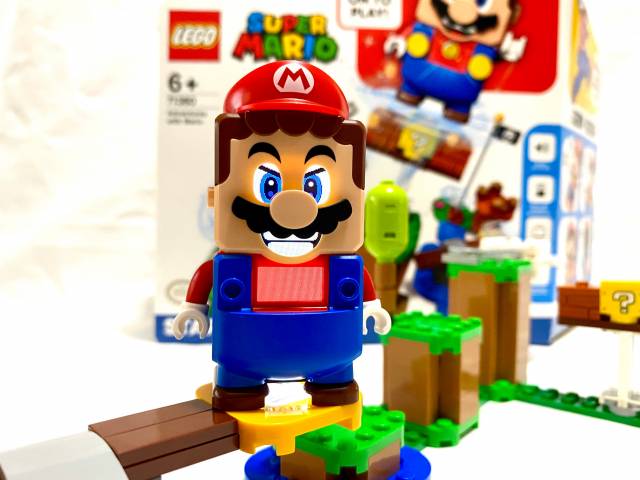 The world's favourite plumber is an electronic marvel. He needs two triple A batteries to make him work so make sure you have them ready. They are not included. You are also required to have a smart device of some sort to pair him up to via bluetooth. You will also need this device for the instructions which are on the LEGO Super Mario app that you can get from the app store of your choice.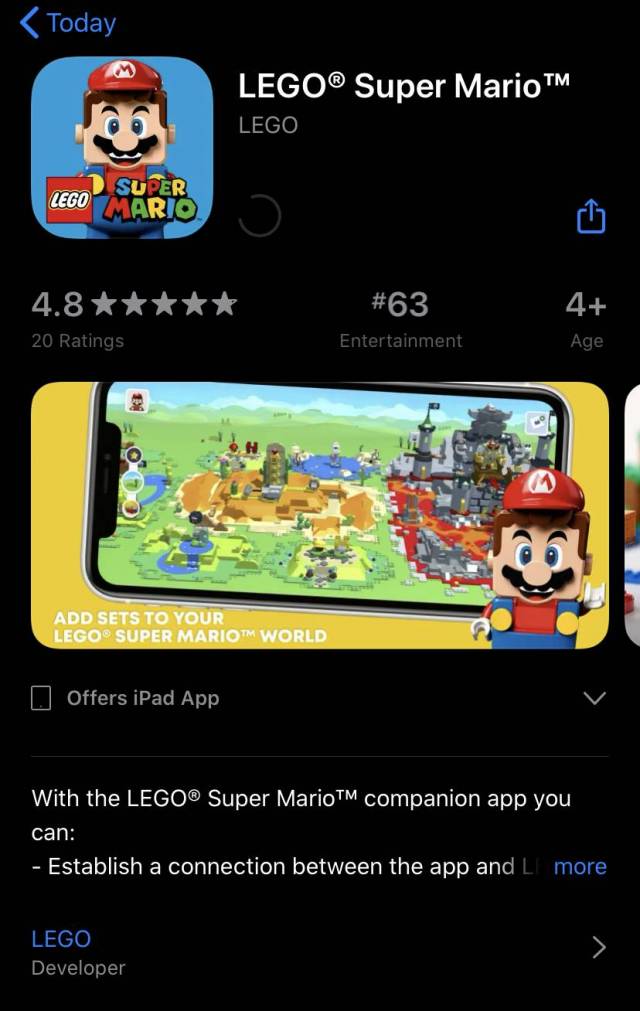 There is a little booklet inside that will direct you as to how to download the app and it doesn't take too long all things considered. Once the app is downloaded, you need to pair your Mario to the device. All that is needed is to push the bluetooth button on the LEGO Mario and in moments you'll be connected. It may seem overwhelming at first especially if you are not used to interactive toys, but the booklet simplifies all of this and is easy to follow. This really is where the fun begins as you get to actually build your own Super Mario course! This set features a Goomba and Bowser Jr for your hero to go up against.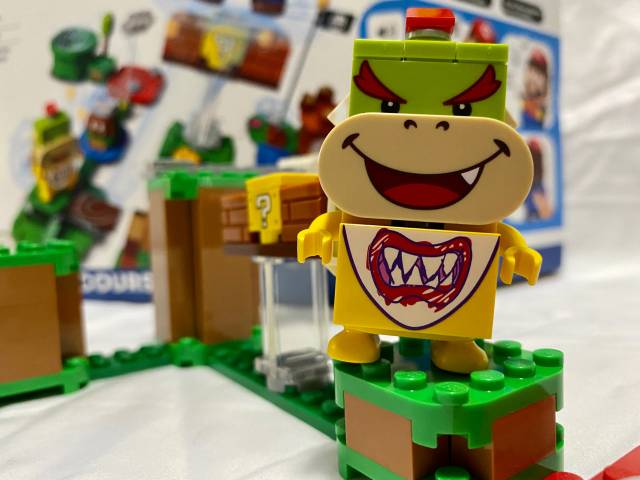 The way that the set works is that Mario has all sorts of sensors in him, including a bar code reader so when he passes over certain items, he will read those codes and respond accordingly. Authentic sound effects and music come from him which will bring home that old school Mario to older builders, and a sense of delight to younger builders. It is sure to delight everyone, that is a given. As you add to the starter set, you will see Mario's abilities explode. Mario's sensors also pick up the colours of the bricks that you are using so don't be surprised if you see water or even lava on the LCD screen on his chest!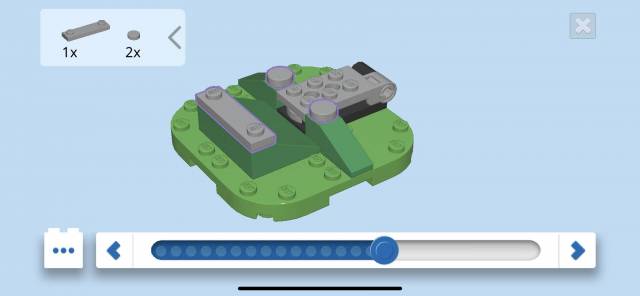 The brick count in this set is pretty low all things considered. The build itself is simplistic and the course can be changed up for gameplay purposes. The set is really made for gameplay and doesn't loan itself to be displayed effectively once you are done. That con is also a positive as it will encourage you to change the way you do things each time. Once the nostalgia wears off I do see this as a set that will promote fun play with adults and their children as to be honest there is no way a younger builder would be able to figure it out without assistance. As a fan of LEGO, I think it would be fun to make courses with your kids for them to play. With it all being truly LEGO you could also build your own obstacles using your existing bricks to add to the fun and provide a tad more variety.
I honestly cannot wait to see just what else might be in store with this range as it has been executed extremely well and with all the other sets that are already available I am sure that there are hours of fun to be had for all the family. This set sells for $79.99 at most Australian retailers.
LEGO SUPER MARIO PIRANHA PLANT POWER SLIDE SET 71365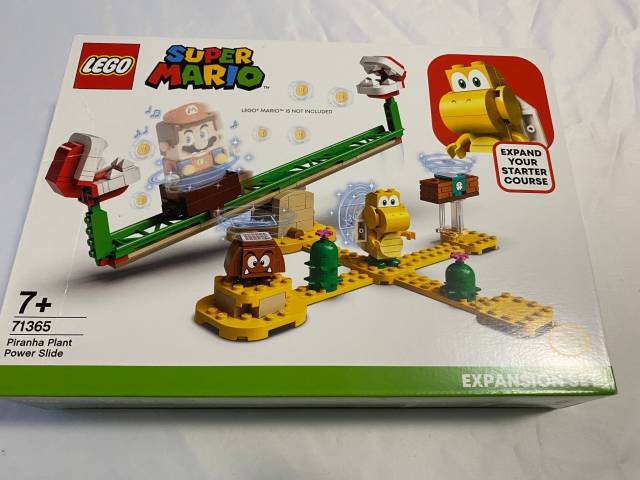 This expansion pack adds to the fun of the Starter Course, and I was really impressed by the contents. You'll need the Starter Course as mentioned previously in order to get the most out of the set. It contains bricks of course, and the figures included are a Goomba and Koopa Trooper, both of which are brick built figures with pre printed plates for their faces.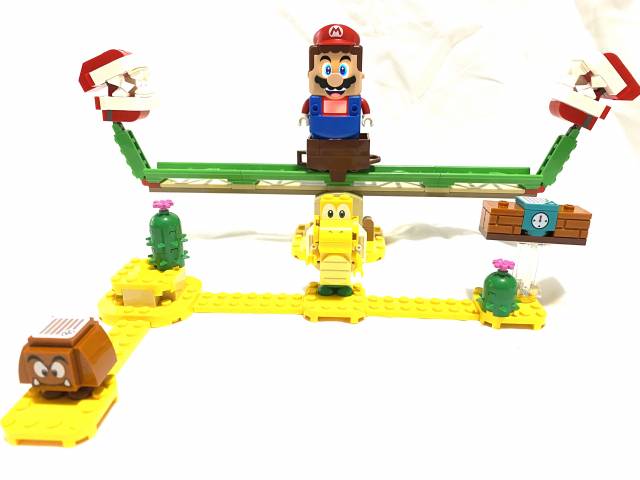 There are bar code plates on the figures that Mario can once again interact with, but the teeter tot is where the set truly shines for me. Piranha Plants guard each end of it and Mario straddles a mine cart that rolls from one end to the other. The sensors that are built into him will generate coins that are earned by not crashing into the plants, but if you do, Mario will reward you with a dazed look on his little face!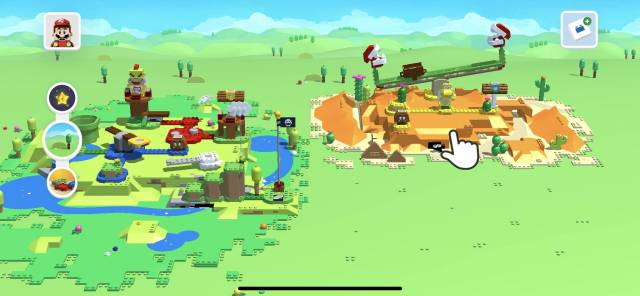 Your digital world on the app will also expand to show the new sets as you buy them which looks really neat and a lot of fun. Once again the building instructions are available on the app. I appreciate animated instructions are fun but I honestly wish they were printed in the box. Not everyone wants their young child to have access to a smart device for long periods of time but it is essential in this case.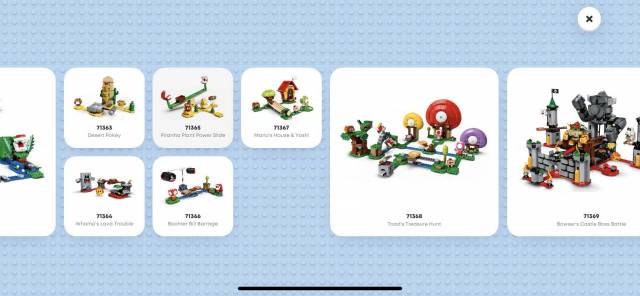 This set connects easily with connector bricks to the Starter Course, adding to all the fun. I see these eventually finding their way into a big pile of Mario related bricks so that kids can made their own courses not constrained by box pictures. Thats the beauty of LEGO and the fun that will be had by all when they are playing with it. The current range of sets is available on the app which will help parents work out what they might want to add to their kids collection. This set retails for $49.99 and is a very small brick count for this price but once again, I am sure that licensing contributes massively to this cost.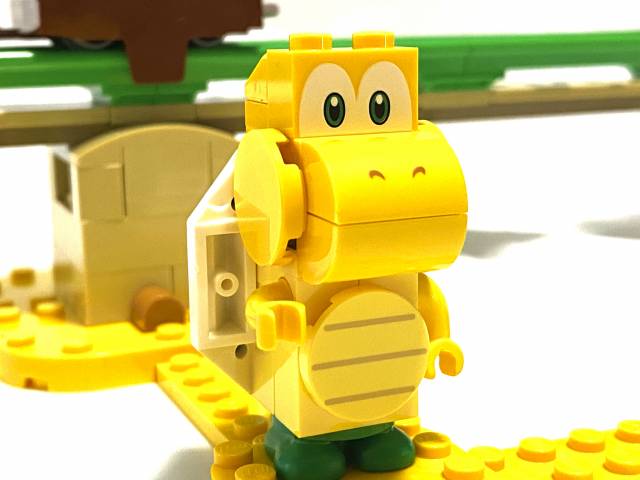 I sincerely hope this aids you with your purchasing decisions regarding the LEGO Super Mario sets. They are on the expensive side, but with the technology that is in Mario I do understand why. He truly shines and getting to play with him and his friends (and enemies) is fantastic fun for young and old alike.