Kids Stuff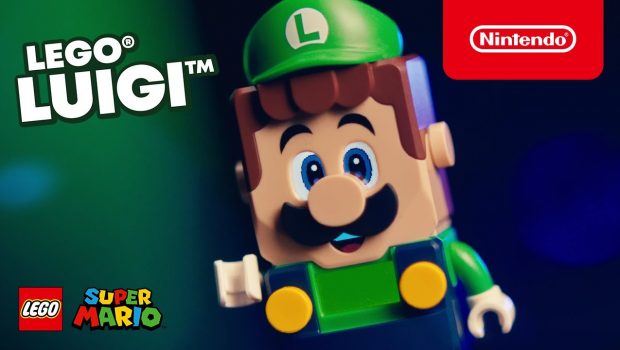 Published on August 23rd, 2021 | by John Werner
Lego Super Mario: Adventures with Luigi Starter Course Review
Summary: Luigi is here to save the day! Join him in his very own Lego set and build your own adventures.
Team up for a new adventure with Luigi as he makes his debut to the Lego Super Mario series, and he's not alone. The new Lego Adventures with Luigi Starter Course includes new and exciting obstacles for players to build and explore as either a team or by yourself. The innovative official app opens up an exciting new way of building and playing with Lego, further pushing the bounds of our own imaginations.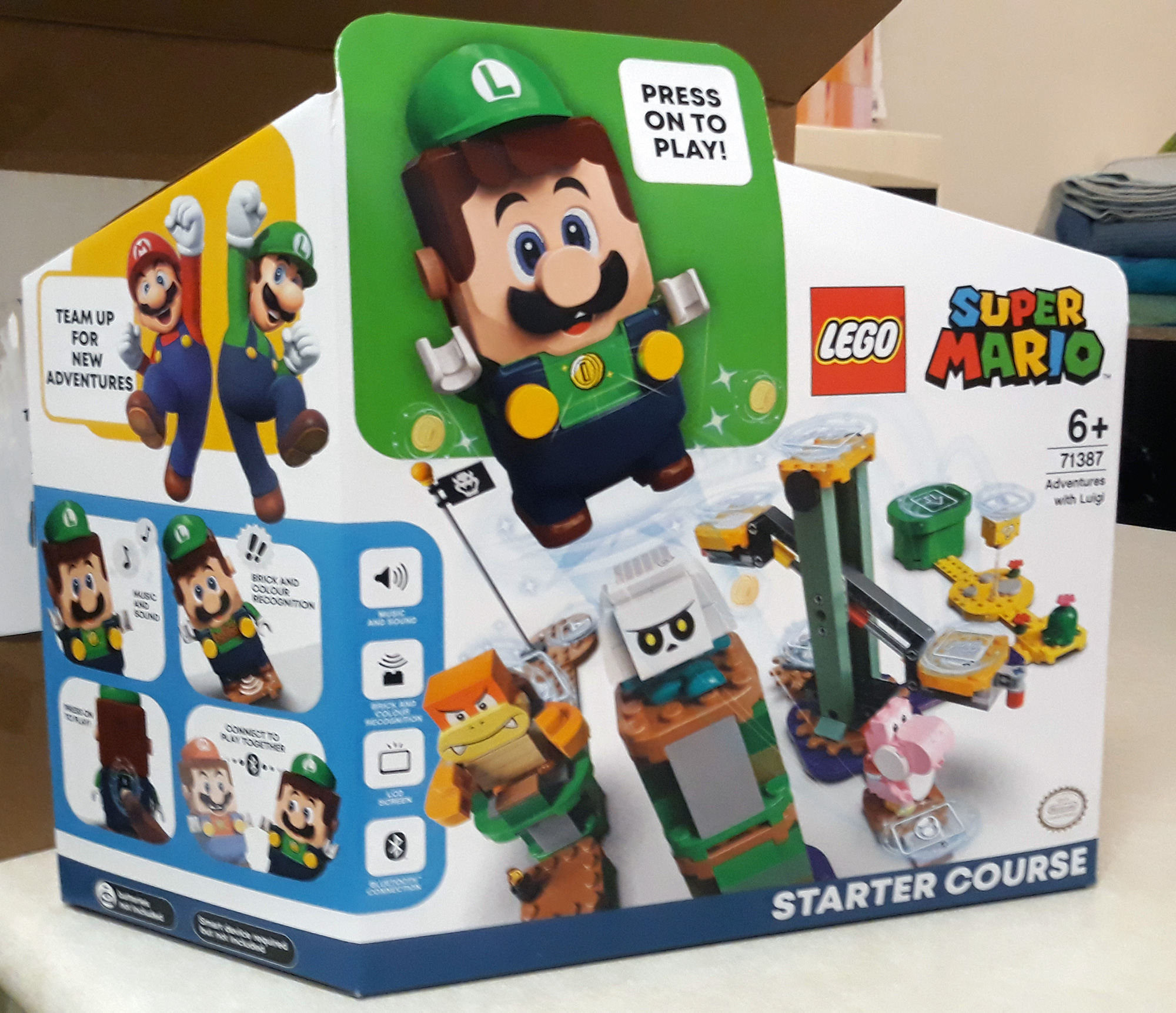 Overview:
Until now, there has been only one thing missing from the Lego Super Mario series: co-op multiplayer. Not matter what age you are, the joy of building Lego is nothing without someone to share it with. Whether you're a 7-year-old making cities with your friends after school or a husband building train with your wife, Lego is something to be shared. And now you can do that properly with Lego Luigi. The new Lego Super Mario: Adventures with Luigi Starter Course introduces Mario's brother Luigi as a new playable and interactive character to the series. Using the same digital screen and Bluetooth technology as Lego Mario, Lego Luigi allows up to two players to play together.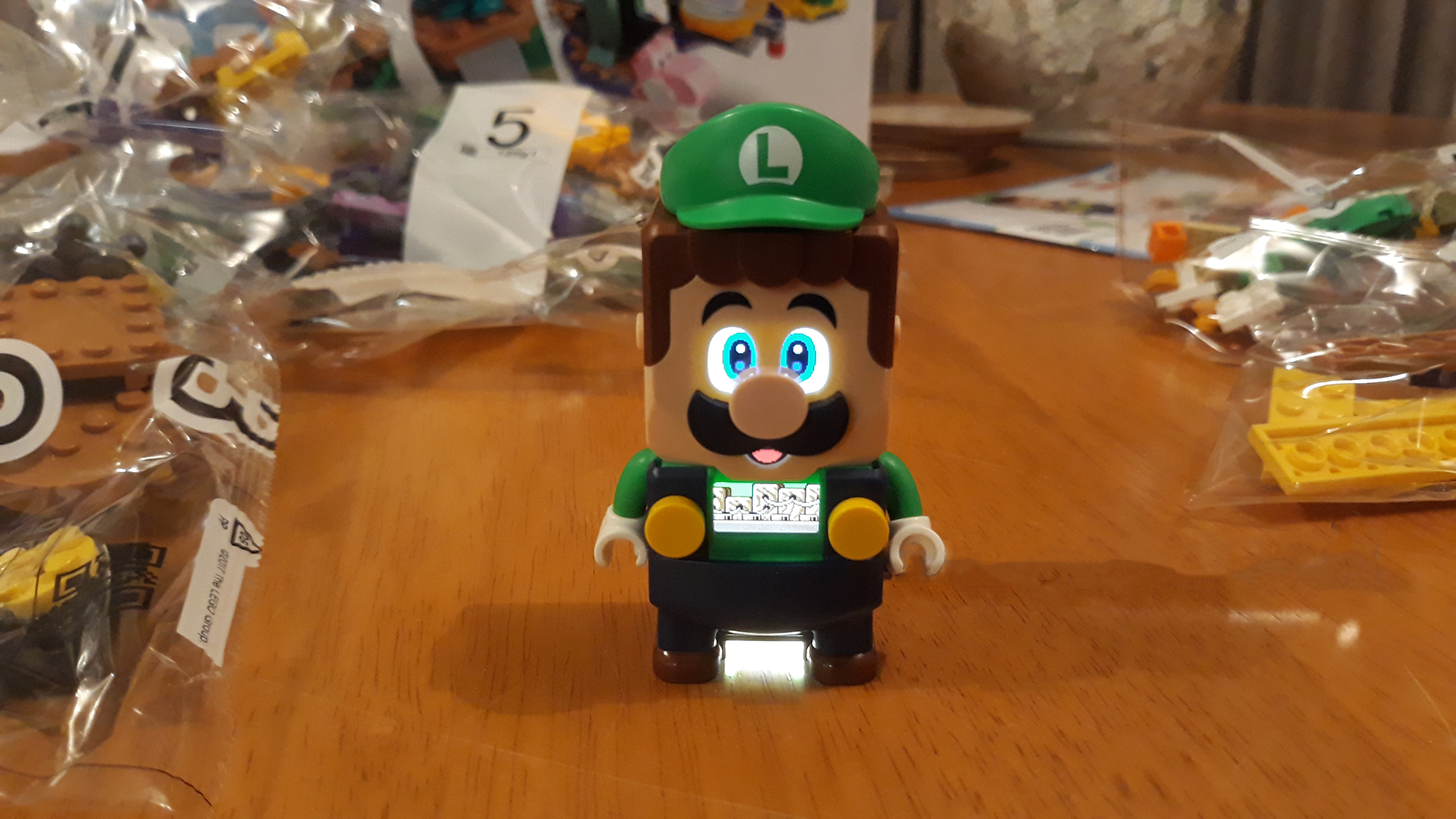 Using the official Lego Super Mario app, players can now gain access to a new dimension of interaction not seen before in other Lego sets. In fact, the whole kit is pretty much reliant on users downloading the (at present on android) 1.55gb app before being able to play or build. I'm not sure if this was an intentional push to be more environmentally friendly, but all of the larger kits within the Lego Super Mario series no longer include the printed paper instruction books that you would be used to getting with traditional Lego sets. Now all of the instructions are accessible for free on the official app. I've been building Lego for as long as I can remember and having the instructions in an app is an absolute game changer! Having the ability to zoom in and out, rotate models, and not have half of your building space taken up by a giant instruction manual is truly amazing and something that I'd love to see more of in future Lego sets. Unlike the printed instruction books, the app lets users pick what they want to build and build it in any order. Each step shows all of the same information as your traditional instruction book but because it's not limited by printing costs and constraints, each step is broken down into smaller sections, giving users a closer look at what pieces are being added to the model and where they go. Whilst the models in the Lego Adventures with Luigi Starter Course are quite simple enough to build, I found myself finishing each section in record time thanks to the app.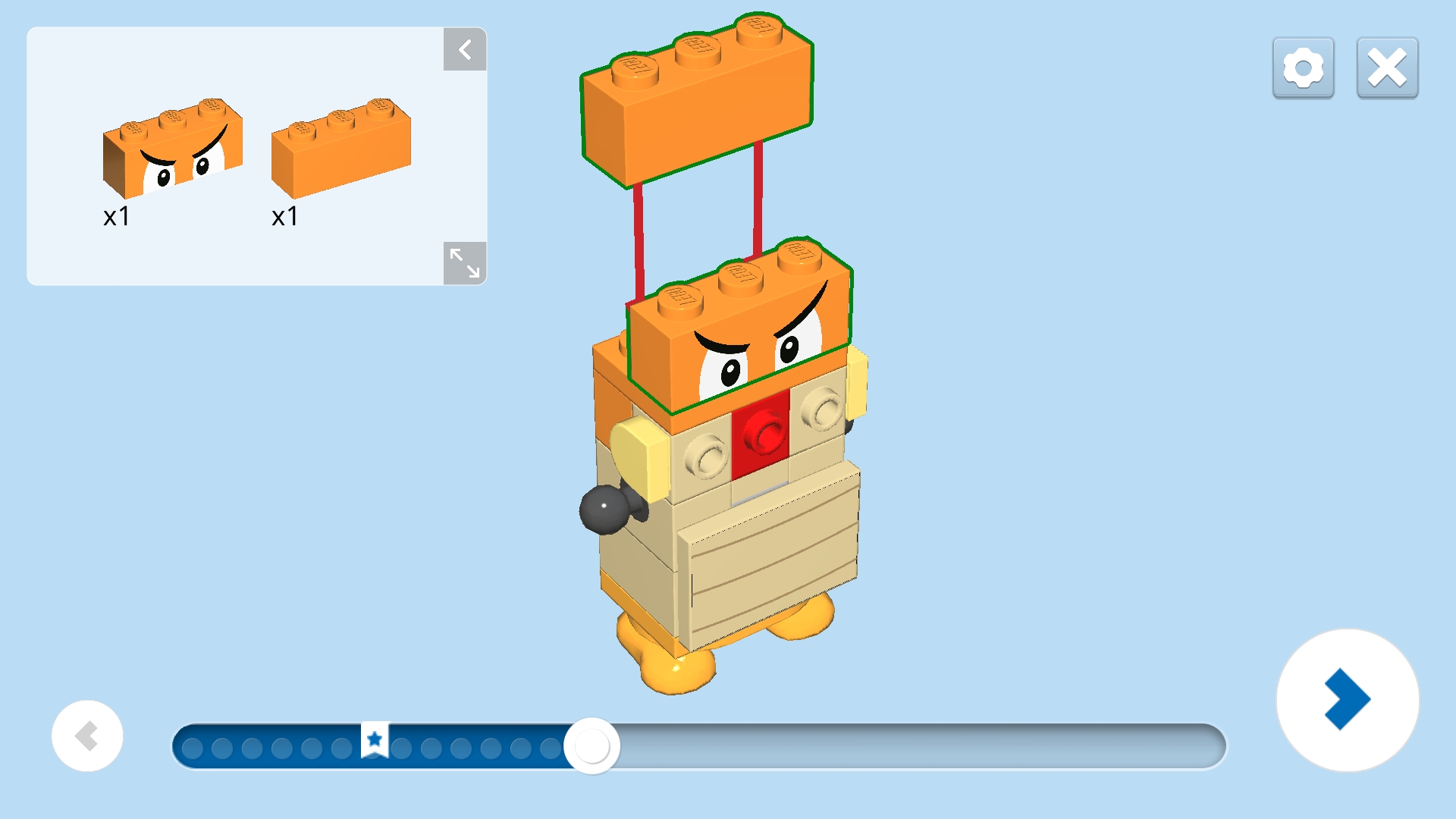 My only issue with using this technology is how dependent it makes the user. Before you can even start using the Lego set, users need to download a large app, then do system updates over Bluetooth for Lego Luigi before he'll interact with the app, Lego Mario, or any of the special barcode tiles. Using a Samsung Galaxy smart phone, it took over an hour to install the app and install updates for both Lego Mario and Lego Luigi. In this time, the app is unusable and must remain as the active app while installing the updates. Therefore, it was over an hour before I was able to start building the Lego set. As a warning to anyone who is looking at buying either the Lego Luigi or Lego Mario starter sets for themselves, I highly recommend installing the app beforehand. Furthermore, if you're giving this toy as a gift, I strongly suggest carefully opening the box, and installing the Bluetooth update before giving it as a gift. It may also be worth mentioning to the recipient that they will need to download the app in order to use the Lego set. The box can be re-sealed using some household tape and the electronic toy that requires the Bluetooth update will be in a small white box. You don't need to open any of the bags to pull this off but doing this could make all the difference and save some time when you see the look on that child's face as he/she is able to start playing with their new friend right away.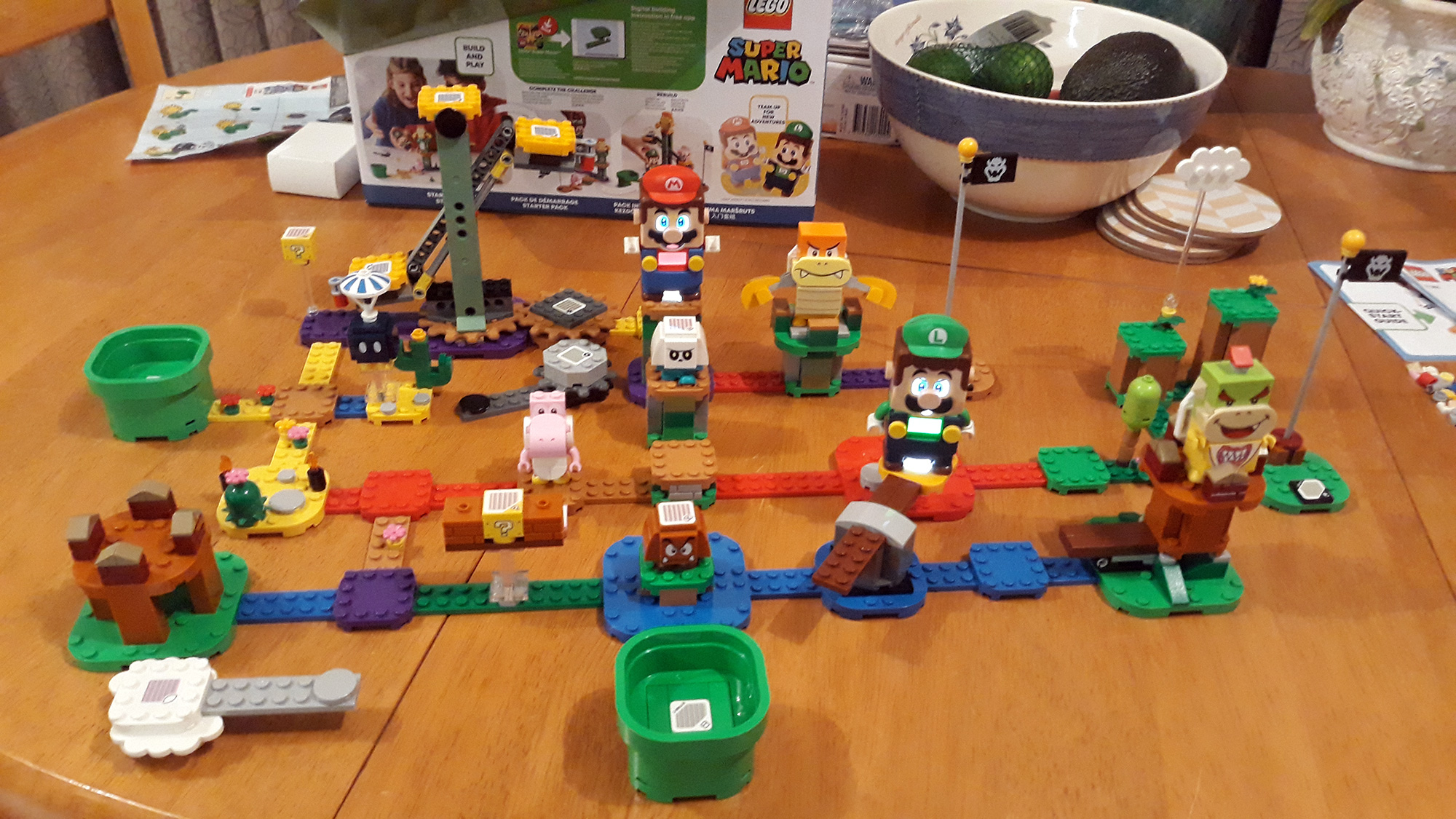 Providing building instructions isn't just the only feature of the app. In fact, I'd argue that it's not even the main feature. Like the Lego Mario starter set, the Lego Luigi set isn't about building a pre-designed world. Once all the platforms, towers, and characters have been assembled, it's up to the user to determine how they'll be connected and what order they'll be in. Think of the Lego Super Mario series as a DIY board game with Mario and Luigi as your character pieces. The aim of the game, just like the video game is to get from the start to the finish line in a set amount of time while collecting coins and jumping on the bad guys. Located on the bottom of Lego Luigi is a unique scanner that can read the special Lego Super Mario barcode tiles and identify the colour of the bricks he's standing on, making the display screen on his chest react in different ways. For example, if Lego Luigi is standing on something yellow, the display screen will show an image of a sandy desert, or water if he's on something blue. Lego Luigi will have a more theatrical reaction when interacting with something red, displaying images of flames and lava on the screen while showing a look of panic on his face and making burning sounds. Leave him on there for too long and crosses will appear on his eyes. When standing on one of the many barcode tiles, the reaction will be even more unique as special sound effects play as the toy detects movement depending on what the tile does. Some tiles are specific, however, if Lego Luigi is linked to Lego Mario via their Bluetooth connection, they'll interact with each other, saying "Hello" to one another once the Bluetooth connection is established. Next, they'll start calling out to each other depending on what coloured Lego they're standing on or the barcode they're currently placed on top of. I'm particularly fond of how they interact when taking on one of the boss battles. Unlike the smaller foes like the Goombas, larger foes have multiple hit points that need to be used up before defeat. While Bluetooth is enabled, Lego Mario and Lego Luigi can take turns jumping on the foes barcode and the pair will keep track of how many lives the villain has left, making it the ultimate tag team battle!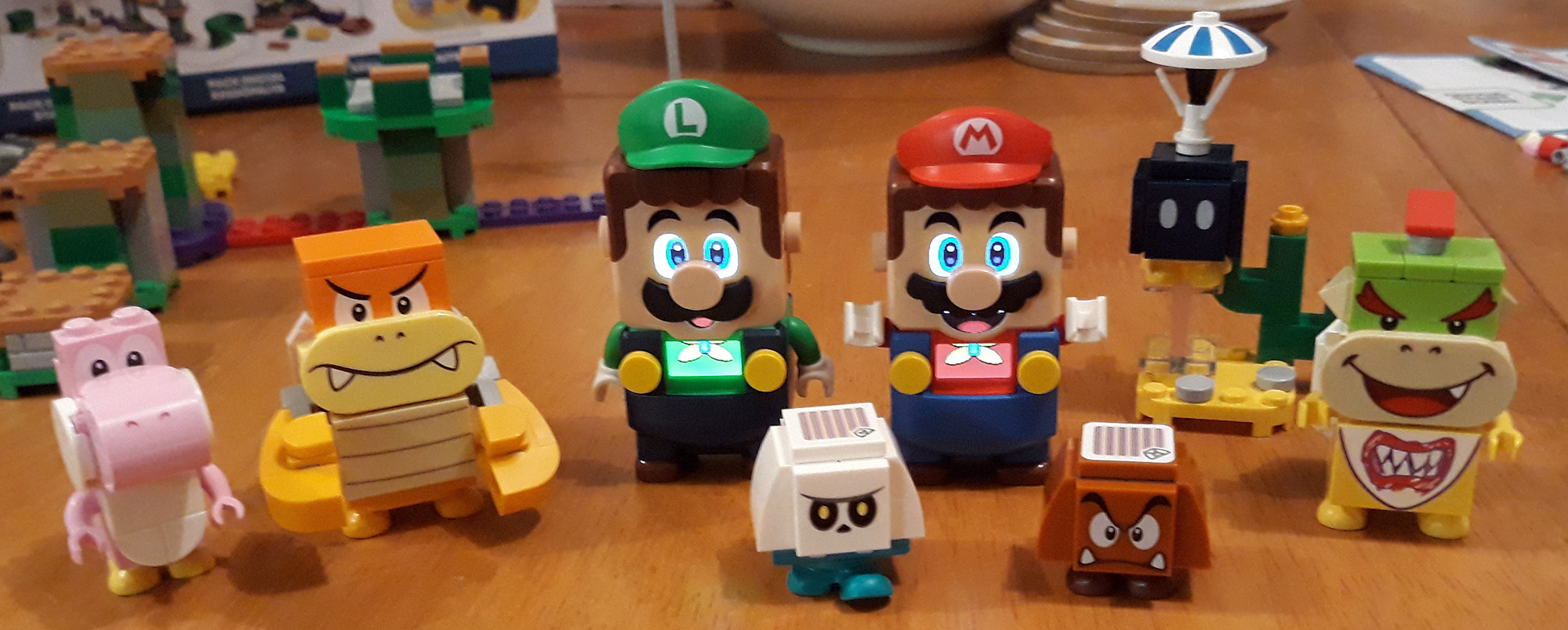 Final Thoughts:
The Lego Super Mario: Adventures with Luigi Starter Course is a fantastic addition to an already exciting and innovative Lego series. Utilizing Bluetooth technology to make an interactive environment has changed what it means to play with Lego. I'm still not sure how I feel about the set being so reliant on the official app but given the technologically advanced world we now live in, I would call it a game changer given the number of benefits it brings to the creative table. Using the app, players can participate in different challenges and share photos of their creation with other users, as well as watching short videos that demonstrate how the different sections work. In many ways, these are things that can't really be explained with printed instructions. Even with all my years of playing with Lego, I still learnt new things about how to use the Lego set while watching those videos. However, I'm still happy to report that even with the app and the digital screens, the Lego Luigi Starter Set still keeps true to what Lego is all about: building your own world from your own imagination! I highly recommend this set to all young Lego fans, especially those who love Luigi more than Mario!