Collectibles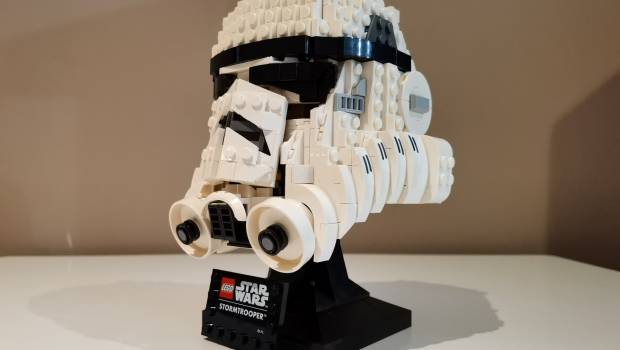 Published on October 20th, 2020 | by Andrew Bistak
LEGO Star Wars Stormtrooper Helmet Review
Summary: The "blocks" are strong in the LEGO Star Wars Stormtrooper Helmet
Ever since the first movie, the iconic helmets of the Star Wars™ universe have been making their way off the screens and into our hearts. Now, there's a stylish new way to show off your love for all things Star Wars. LEGO® Star Wars Helmets.
Display your dark side.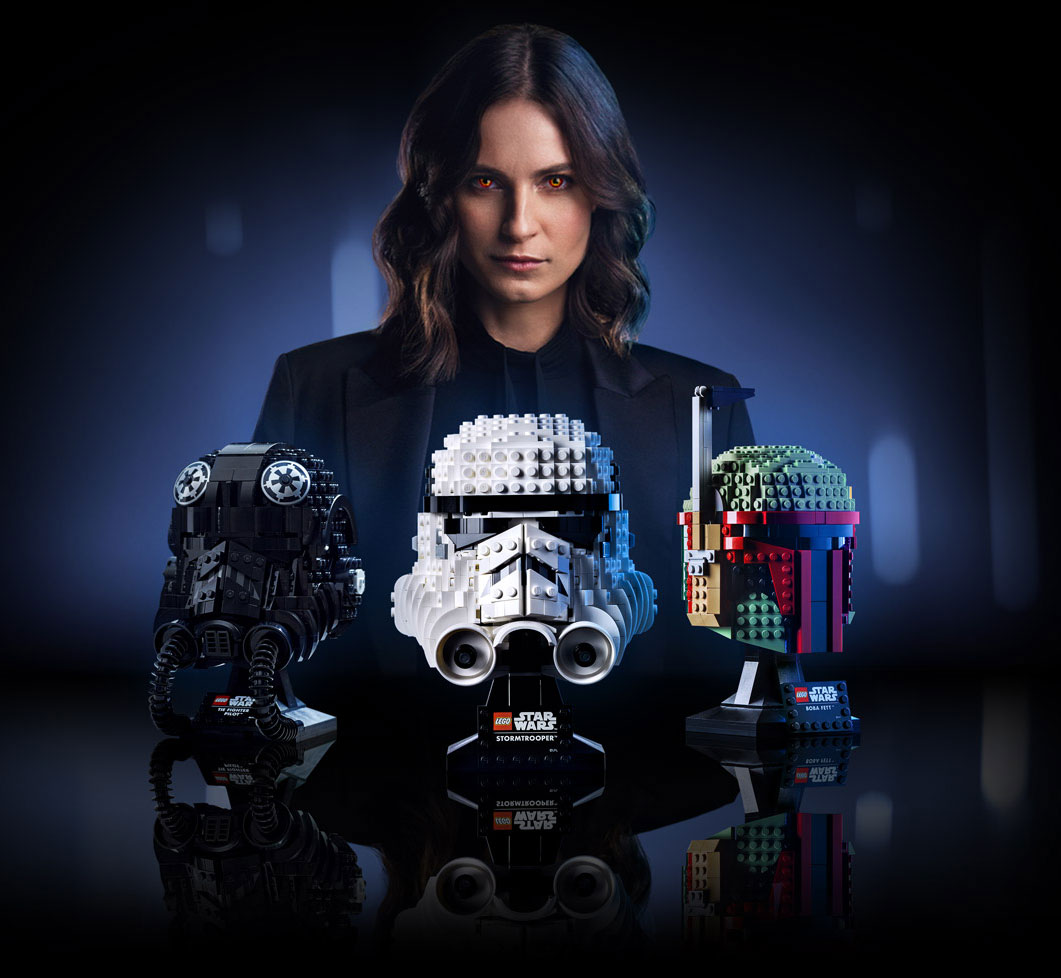 Welcome to the LEGO Star Wars helmet series that include the iconic Boba Fett, TIE Fighter Pilot and Stormtrooper helmets which have been successfully recreated in LEGO. Aimed at the older LEGO fan, these builds are true collectibles and courtesy of LEGO, we checked out their Star Wars Stormtrooper Helmet (75276) that boasts a 647-piece build.
When completed, it measures at 18cm x 13xm x 13cm (aren't you a little short for a stormtrooper?) and I'm sure even Darth Vader, one of the Dark Lords of the Sith would love to have this collectible on this mantle piece on the planet of Mustafar. These sough after collectibles were also initially released in January 2020 and this year also falls upon the 40th celebration of Star Wars: The Empire Strikes Back… so what better way to celebrate?


Although it's been a long a long time in a galaxy far far away since I've played and built LEGO, I don't consider myself an AFOL (Adult Fan of Lego) but this new line of 18+ collectibles from Denmark has changed my mind.
Box Shots

Click to Zoom
For the uninitiated, LEGO have made the process of building this Stormtrooper Helmet a relatively pain-free process thanks to its detailed coloured manual that displays each part of this build step by step, including 3D LEGO pieces to help put this kit together.
Manual Gallery

.
.
With that in mind, building LEGO is a very relaxing experience, particularly on this new COVID-19 world so if I can take the chance to get away from the trials and tribulations of the real-world, count me in. In terms of building time, the LEGO Star Wars Stormtrooper Helmet took 3 1/2 hours and I'm sure most AFOL's would have (star)destroyed my time but as American golfer Patty Berg once said, "It's not how fast you get there, but how long you stay".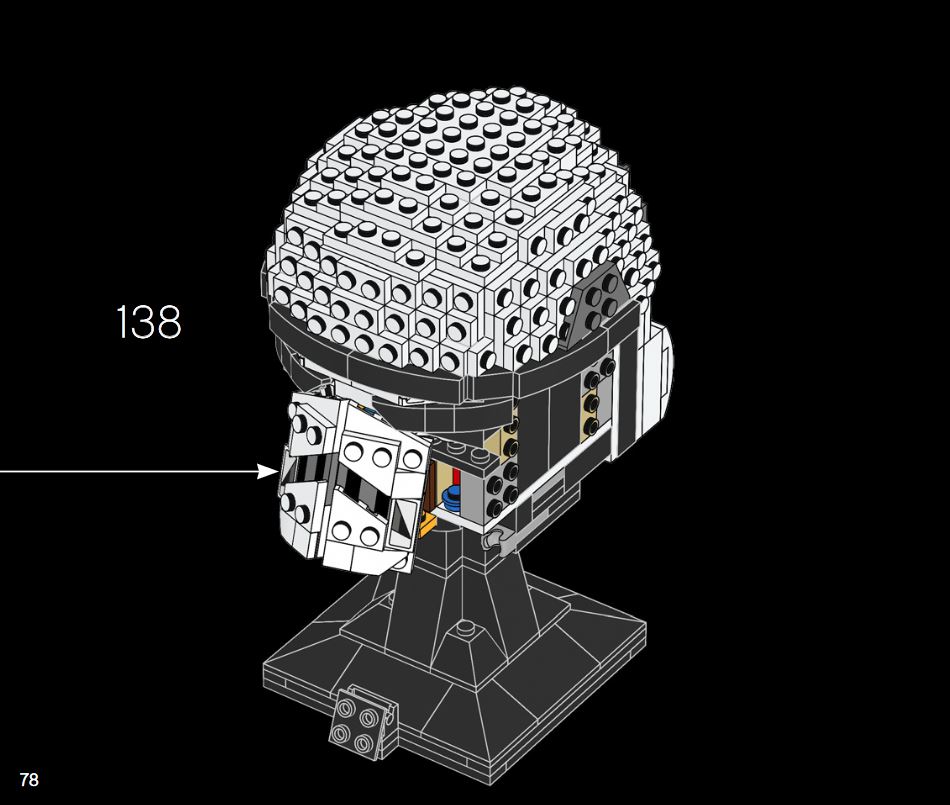 While I found the entire experience thoroughly enjoyable and at times a little frustrating, I did end up with a handful of LEGO pieces left-over that I initially thought I failed to attach to this awesome looking helmet. However upon Googling, I discovered that LEGO generally include extras and on rarer instances, a missing piece can occur which happened to me.
Our Lego Build Video (3.5 hours transformed into 2 1/2 minutes)
.
If you can look on my final piece, I had to replace one of the pieces that makes the Stormtrooper frown but thankfully it's not too noticeable and more importantly, LEGO offer a replacement parts program. To ask for a replacement piece, you simply logo onto the LEGO website and ask for the piece you need, it's that easy!
As I followed each step to build this Stormtrooper helmet, I could see it taking shape as its endoskeleton starting looking more and more like a Stormtrooper helmet. Sure, some of the smaller pieces were a challenge at times but it was a positive challenge and is like putting together a 3D jigsaw puzzle. When I connected the helmet to its base and finally the LEGO Star Wars template, it looked fantastic and again, just like a Storm Trooper helmet should look.
The "helmet" your looking for Gallery
.
.
Final Thoughts?
My return to LEGO was super enjoyable and I can see why AFOL's enjoy their LEGO building and how it becomes a collector's hobby. So if you're a fan of LEGO and Star Wars, then you've come to the right place and if you have never built with LEGO before or it's been a long-time, I would highly recommend grabbing one of these helmets (or all three).
Welcome to the Dark Side!
.
For more information, please visit https://www.lego.com/en-au/product/stormtrooper-helmet-75276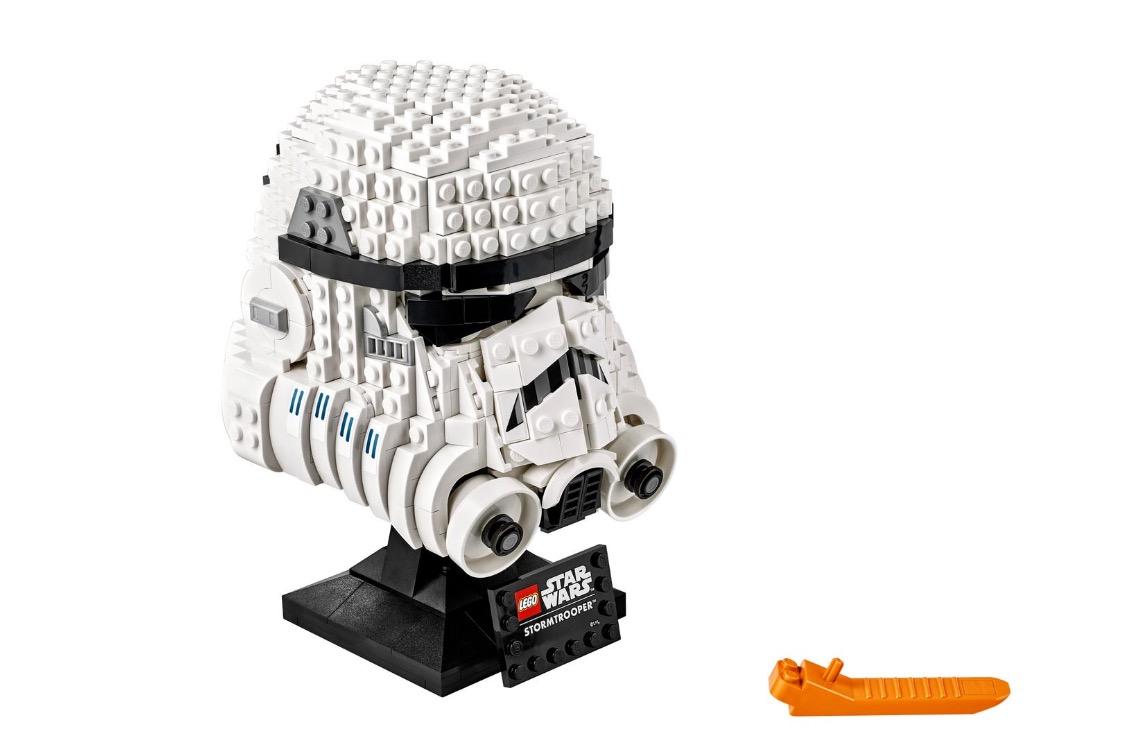 Highlights
Star Wars™ fans can show off their loyalty to the Empire – and elite LEGO® building skills – when they construct and display this stunningly detailed replica of a Stormtrooper Helmet (75276).
The iconic shape and authentic details of a Stormtrooper's helmet are recreated with LEGO® bricks plus graphics stickers. Display it on the base with nameplate, to evoke memories of epic Star Wars™ movie action.
This helmet is part of a range of awesome, collectible LEGO® Star Wars™ build-to-display model kits – also check out Boba Fett Helmet (75277).
This 647-piece Star Wars™ character model kit makes a top birthday gift, Christmas present or special surprise for fans aged 18+ and offers a rewarding challenge for any experienced LEGO® builder.
This cool, collectible LEGO® Star Wars™ Stormtrooper Helmet measures 7" (18cm) high, 5" (13cm) wide and 5" (13cm) deep and will make a big visual impact displayed at home or at your workplace.
This battery-free building set for adults offers an immersive, peaceful way to relieve stress. So chill out, find your building Zen and create an awesome LEGO® Star Wars™ Stormtrooper Helmet model!
Buying for an avid Star Wars fan new to LEGO® sets? Don't worry. It comes with step-by-step instructions so they can take on this challenging build and create an awesome build-and-display model for their collection.
There is a LEGO® Star Wars™ set to delight fans of ages, whether they want to recreate scenes from the movies, role-play their own stories or simply build and display the spectacular models.
No need to summon the dark side of the Force to connect or pull apart LEGO® bricks! They meet the highest industry standards so you can be assured that they fit together perfectly and with ease.
LEGO® bricks and pieces are tested in almost every way imaginable so you can be sure that this collectible Stormtrooper LEGO Star Wars™ set meets the highest galactic safety standards!