Collectibles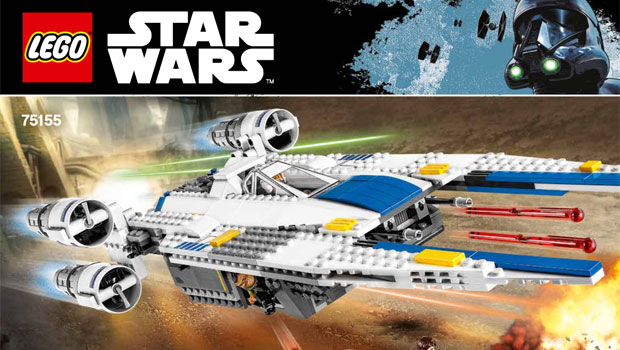 Published on October 20th, 2016 | by James Wright
LEGO Star Wars Rebel U-Win Fighter Review
Straight out of Star Wars Rogue One and thanks to LEGO comes the new Rebel U-Wing Fighter (Set #75155) which is a massive space craft from this upcoming film and comes with five mini-figures that include Bistan, Rebel Trooper, U-Wing Pilot, Cassian Andor and Jyn Erso. This set also boasts 659 pieces which will definitely keep you busy while you put this powerful rebel fighter together.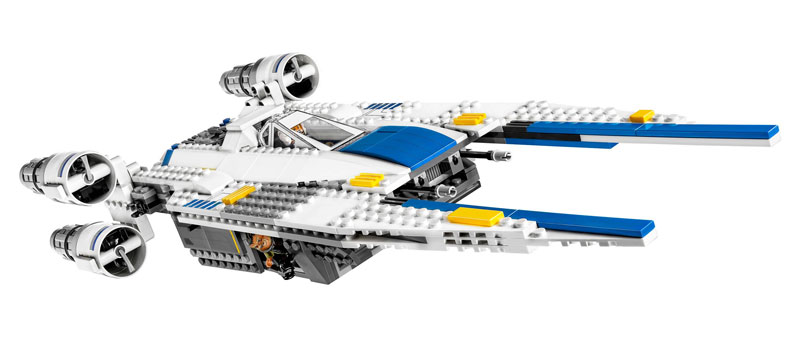 Inside the box, the mini-figures really mirror their movie counterparts, even though they are built from LEGO. However the star is easily Jyn Erso, especially with her removable grey poncho and just looks amazing on so many levels. So after spending several hours building the Rebel U-Wing Fighter, it's quite a powerful looking spacecraft that I'm sure will give the dreaded Imperials a run for they money. At over 600 pieces, the final piece measures at almost 40cm in length and a width of 60cm.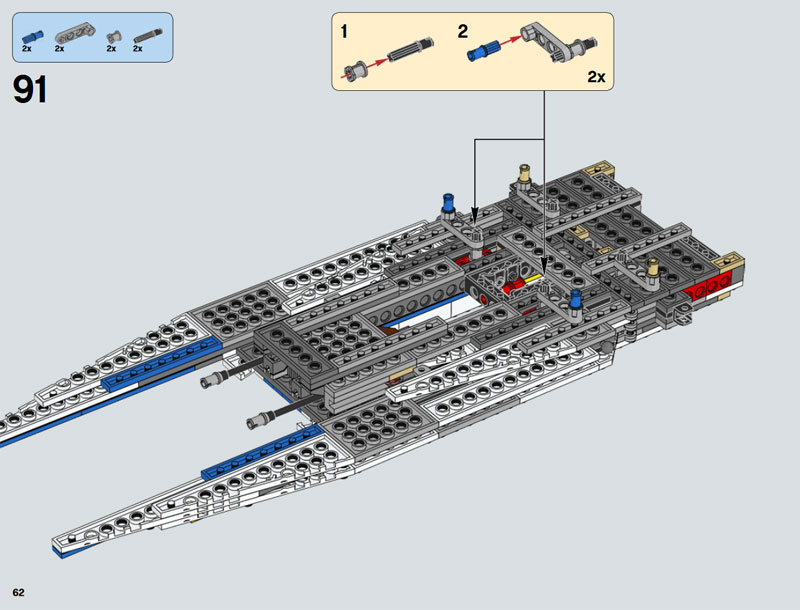 Also, as most LEGO fans will know, the company gives you all the support to build the final product which includes an instruction manual and 5 labelled bags plus sticker sheets. The whole building process is quite relaxing and thankfully the manual keeps things simple which is ideal for younger LEGO builders.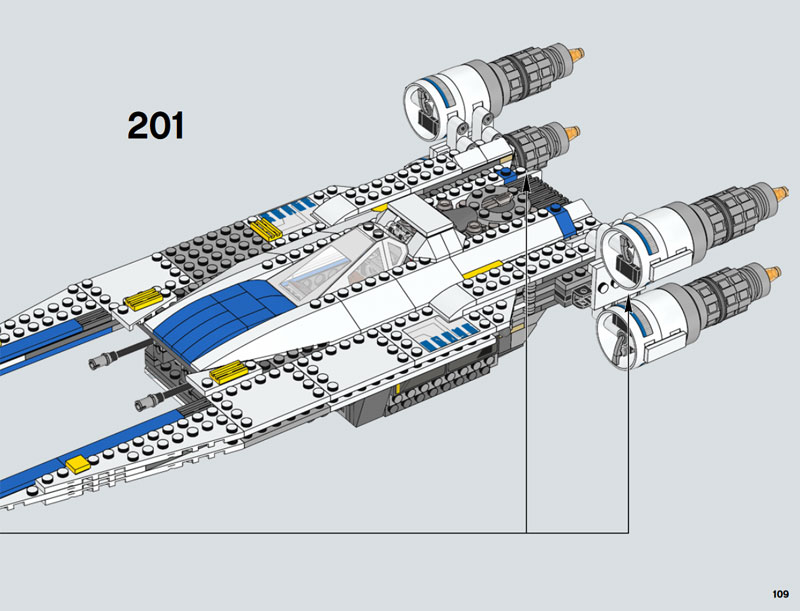 Once built, you can add a mini-figure into the pilot's chair and another cool aspect about this LEGO piece is that it even contains a troop bay which allows you to place all the figures inside this area on board the craft. Furthermore, the mini-figures have accessories like guns or removable helmets to really make this set quite an interactive one.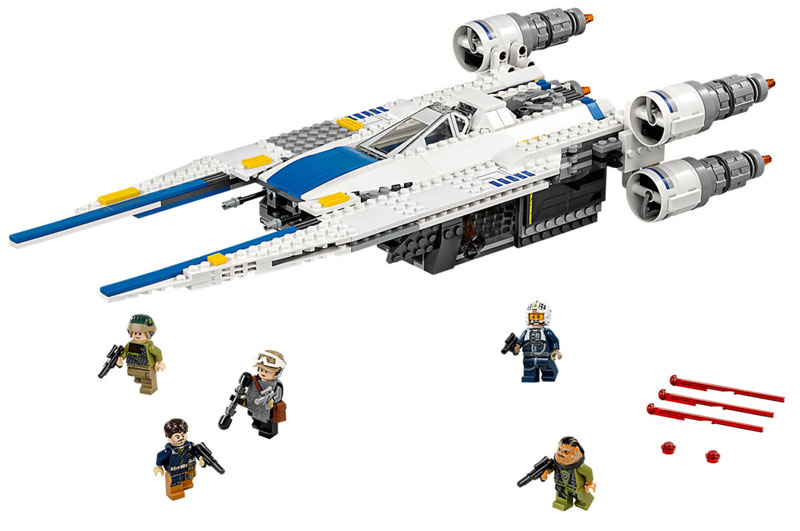 Lastly, the attention to detail is great as well and there's even a computer screen for the pilot to use. To add to the interactive nature of the Rebel U-Wing Fighter, there are four spring loaded mechanisms that fire LEGO lasers. Lastly, the wings on this fighter can be moved and when mirrored with the ship from the movie and the stills, it's quite a faithful LEGO set.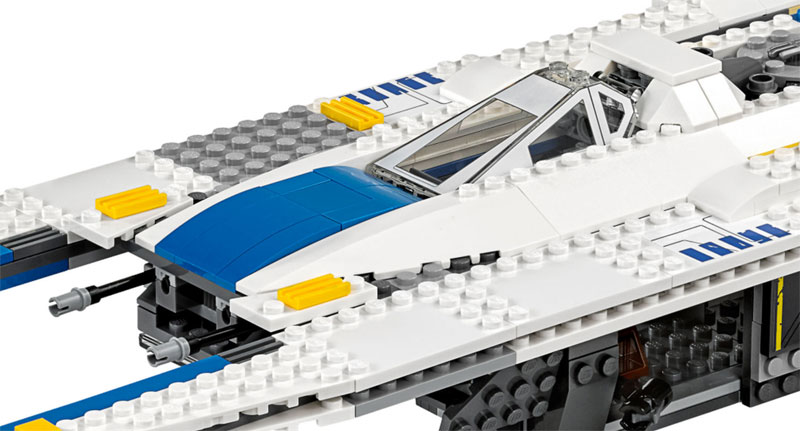 Final Thoughts?
As a fan of LEGO for many years, this set from Disney and LEGO is quite amazing and if you're a fan of Star Wars, you've come to the right spot. The detail is excellent, the build is fun and overall, it's everything what you want in a LEGO Star Wars product. From the ship itself to the mini-figures, the LEGO Star Wars Rebel U-Wing Fighter is a toy for fans of this franchise that not only offers over 2-hours of fun build-time but a truly playable product or one for the displays.
Now available at all good toy stores and for more information, please visit https://shop.lego.com/en-AU/Rebel-U-Wing-Fighter-75155. The Star Wars Rebel U-Wing Fighter also retails for $119.99AUD (October 2016).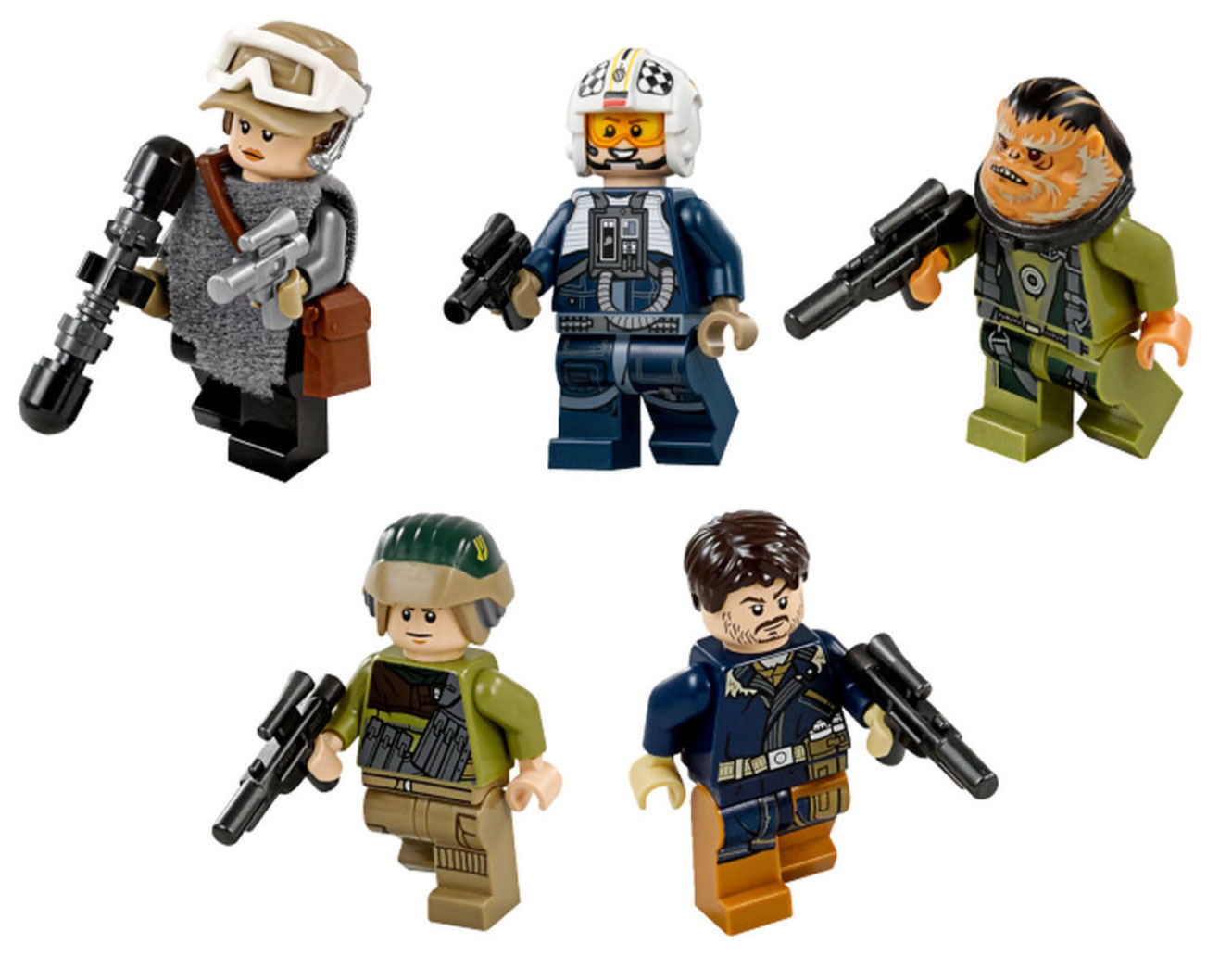 Official Blurb
The amazing U-Wing Fighter has all the details you would expect from an authentic Star Wars model, including 4 big engines, an opening minifigure cockpit with transparent lower observation window, opening side doors with pull-out stud shooters, dual spring-loaded shooters at the front, rear storage hold and huge wings that sweep back to create an even bigger model.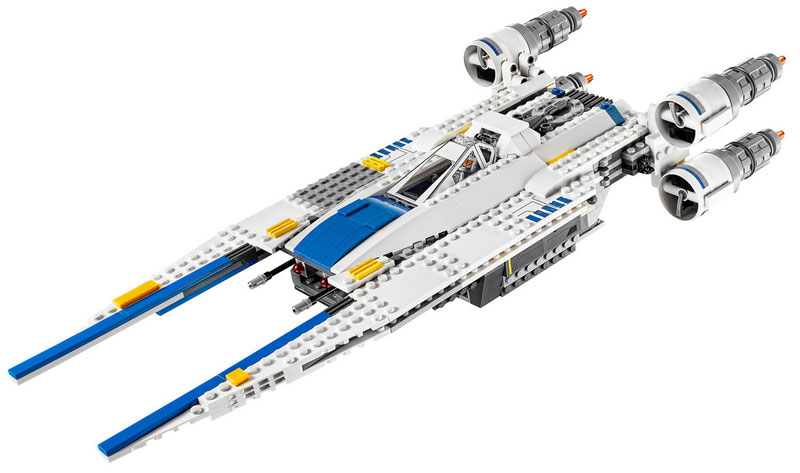 Includes 5 minifigures: a U-wing Pilot, Bistan, Jyn Erso, Cassian Andor and a Rebel Trooper.
Features 4 big engines, an opening minifigure cockpit with transparent lower observation window, opening side doors with pull-out stud shooters, front spring-loaded shooters, rear storage hold and huge sweep-back wings.
Weapons include 3 blasters and 2 blaster pistols.
Also includes extra ammo.
Recreate fantastic scenes from the blockbuster movie, Star Wars: Rogue One.
The perfect addition to any LEGO® Star Wars collection.
This set offers an age-appropriate building experience for ages 8-14.
Measures over 3" (10cm) high, 17" (44cm) long and 7" (20cm) wide with wings closed, and over 14" (38cm) long and 25" (64cm) wide with wings open.
For more information, please visit https://shop.lego.com/en-AU/Rebel-U-Wing-Fighter-75155