Films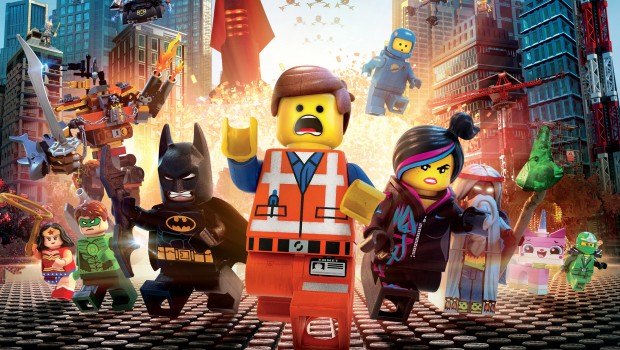 Published on February 21st, 2014 | by admin
The LEGO Movie assembles more than $200million in global box office‏
Audiences are connecting with "The LEGO® Movie" in a big way, driving the first-ever full-length theatrical LEGO adventure past $200 million in worldwide box office, less than two weeks after its record-breaking release. The announcement was made today by Dan Fellman, President of Domestic Distribution, and Veronika Kwan Vandenberg, President of International Distribution, Warner Bros. Pictures.
"The LEGO Movie", from Warner Bros. Pictures, Village Roadshow Pictures and LEGO System A/S, made its North American debut on Friday, February 7. It took in an opening weekend gross of $69.1 million, making it the largest February opening for any animated film and the largest opening for an animated Warner Bros. release. It has since gone on to earn a total of $146.3 million at the domestic box office, and still building.
The film has also launched its international engagements in a number of European, Asian, and Latin American markets, including the UK, Spain, Scandinavia, Hong Kong, Korea, Brazil and Mexico, earning $60.4 million to date, for a combined worldwide box office total of $206.7 million, and climbing.
Many major territories have yet to open, including Germany, Russia, France, Italy, Australia and Japan.
Stated Fellman, "'The LEGO Movie' is everything we hoped it would be, and then some: a big, fun, moviegoing experience for the whole family. Congratulations to the phenomenal voice cast and to directors Phil Lord and Christopher Miller and producers Dan Lin and Roy Lee for their unwavering commitment to bringing this ambitious project to the screen. We are thrilled by the overwhelming response and early word-of-mouth that has made this movie a must-see, and we have every expectation that this is just the beginning of a long and successful run."
Kwan Vandenberg added, "In addition to congratulating the talented filmmakers and cast, we also want to thank The LEGO Group and our partners at Village Roadshow for helping to make 'The LEGO Movie' such a tremendous success. The LEGO brand has captivated generations with a focus on discovery and imagination. By bringing those ideals to the big screen in such a fun and exciting way, 'The LEGO Movie' speaks to kids and adults the world over, and we believe enthusiasm will remain high as the film continues its international roll-out."
Source: Roadshow Media Release