Games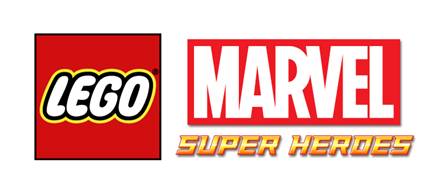 Published on December 23rd, 2013 | by admin
LEGO Marvel Super Heroes: Asgard Character Pack
Be merry with the Mighty Thor this holiday season and give the gift of Thunder with the LEGO® Marvel™ Super Heroes: Asgard Character Pack, featuring LEGO minifigures Malekith, Kurse, Sif, Volstagg, Odin, Hogun, Fandral and Jane Foster!
The brand NEW trailer features the Prince of Asgard, Thor, alongside his friends and allies!
You can get your hands on the awesome LEGO Marvel Super Heroes: Asgard Character Pack and the LEGO Marvel Super Heroes: The Super Packand both DLC packs can be downloaded exclusively on Xbox Live Arcade, PlayStation Network and PC.
LEGO Marvel Super Heroes: The Super Pack gives players more Super Heroes and Super Villains, plus new vehicles and races.  Play as fan favourites Dark Phoenix, Winter Soldier, Symbiote Spider-Man, Hawkeye, Falcon, and Beta Ray Bill.  Leave more damage with LEGO Big Figures Thanos and A-Bomb, and speed through 10 new races aboard the Spider-Mobile and Hawkeye's Sky Cycle.
If you haven't played the holiday's hottest family-friendly game yet, LEGO Marvel Super Heroes is out now for Xbox One, PlayStation®4, Xbox 360®, PlayStation®3, Wii U™, and PC. You can also take your favorite heroes on the road with LEGO Marvel Super Heroes: Universe in Peril, out now for Nintendo 3DS™ and PlayStation® Vita.
LEGO Marvel Super Heroes features an original story crossing the entire Marvel Universe. Players take control of Iron Man, Spider-Man, the Hulk, Captain America, Wolverine and many more Marvel characters as they unite to stop Loki and a host of other Marvel villains from assembling a super-weapon capable of destroying the world. Players will chase down Cosmic Bricks as they travel across LEGO Manhattan and visit key locations from the Marvel Universe, such as Stark Tower, Asteroid M, a Hydra base and the X-Mansion.