Games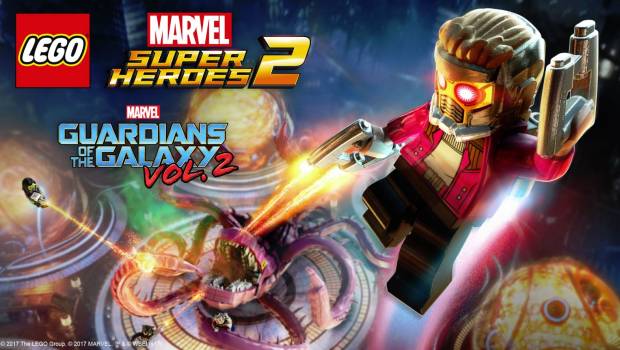 Published on December 20th, 2017 | by Admin
LEGO® Marvel Super Heroes 2 Adds DLC Pack Players Can Journey to Outer Space as Guardians of the Galaxy
Warner Bros. Interactive Entertainment today announced the release of a new downloadable content pack for LEGO® Marvel Super Heroes 2 featuring a level and characters inspired by Marvel Studios' Guardians of the Galaxy Vol. 2. The pack, priced at $2.95, includes a thrilling new level, inspired by the unforgettable opening scene of the movie, where players battle a giant alien monster known as the Abilisk. The pack also adds playable characters Star-Lord (variant), Kraglin, Stakar Ogord, Tullk, Rocket (Ravager variant), and Ego, letting players utilise their unique special abilities as they face off against the diabolical, inter-dimensional creature.
LEGO® Marvel Super Heroes 2 is an all-new, epic adventure and sequel to the smash hit, LEGO® Marvel Super Heroes. This original branching storyline, co-written by award-winning comics writer Kurt Busiek, transports players into a cosmic battle across a myriad of Marvel locations ripped from time and space into the incredible Open Hub World of Chronopolis. Packed with signature LEGO® humor for fans of all ages, gamers will go head-to-head with the time-travelling Kang the Conqueror in this fun-filled journey spanning the Marvel Universe.
The Guardians of the Galaxy Vol. 2 pack can be purchased separately or as part of the Season Pass which includes six Level Packs and four Character Packs. The Season Pass is available for $ 22.95 or as part of the LEGO® Marvel Super Heroes 2 Deluxe Edition, which features the main game, access to the Classic Guardians of the Galaxy Character Pack, and an exclusive Giant-Man LEGO® Minifigure (Minifigure only available in the physical version of the Deluxe Edition).
LEGO® Marvel Super Heroes 2 is available on PlayStation®4, Xbox One, Nintendo Switch™, and Windows PC.
Follow LEGO® Marvel Super Heroes 2 at:
Facebook: https://www.facebook.com/LEGOMarvelVideoGame
Twitter: https://twitter.com/LEGOMarvelGame
Instagram: https://www.instagram.com/LEGOMarvelGame
YouTube: https://www.youtube.com/user/LEGOMarvelVideoGame