Games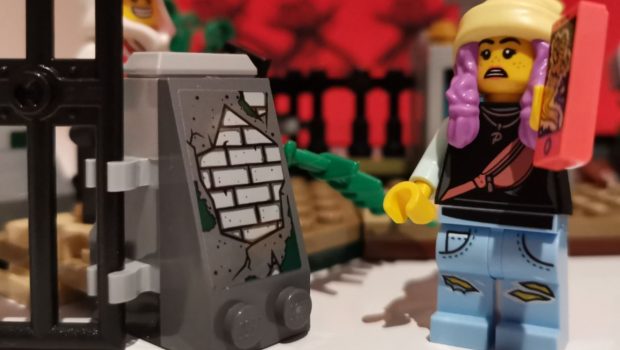 Published on August 12th, 2019 | by Andrew Bistak
LEGO Hidden Side Review
Summary: LEGO Hidden Side successfully combines AR with real-world LEGO to give you a fun, albeit short yet clever smart-phone game that kids of all ages will enjoy!
Welcome to the future of LEGO as they successfully combine AR (augmented reality) with their fantastic playsets in their latest range of toys perfectly entitled LEGO Hidden Side. So what exactly is LEGO Hidden Side? At its core, the Hidden Side is still LEGO, however by downloading the accompany free app that comes with their new range of toys, this allows you to interact with your toys in the virtual world thanks to your smartphones AR capabilities. Once you have downloaded the app for either Android or iOS, scanning in your playset, you can then see your LEGO come to life which is quite spectacular as its channels its inner Ghost Busters and Scooby Doo plus The Goonies!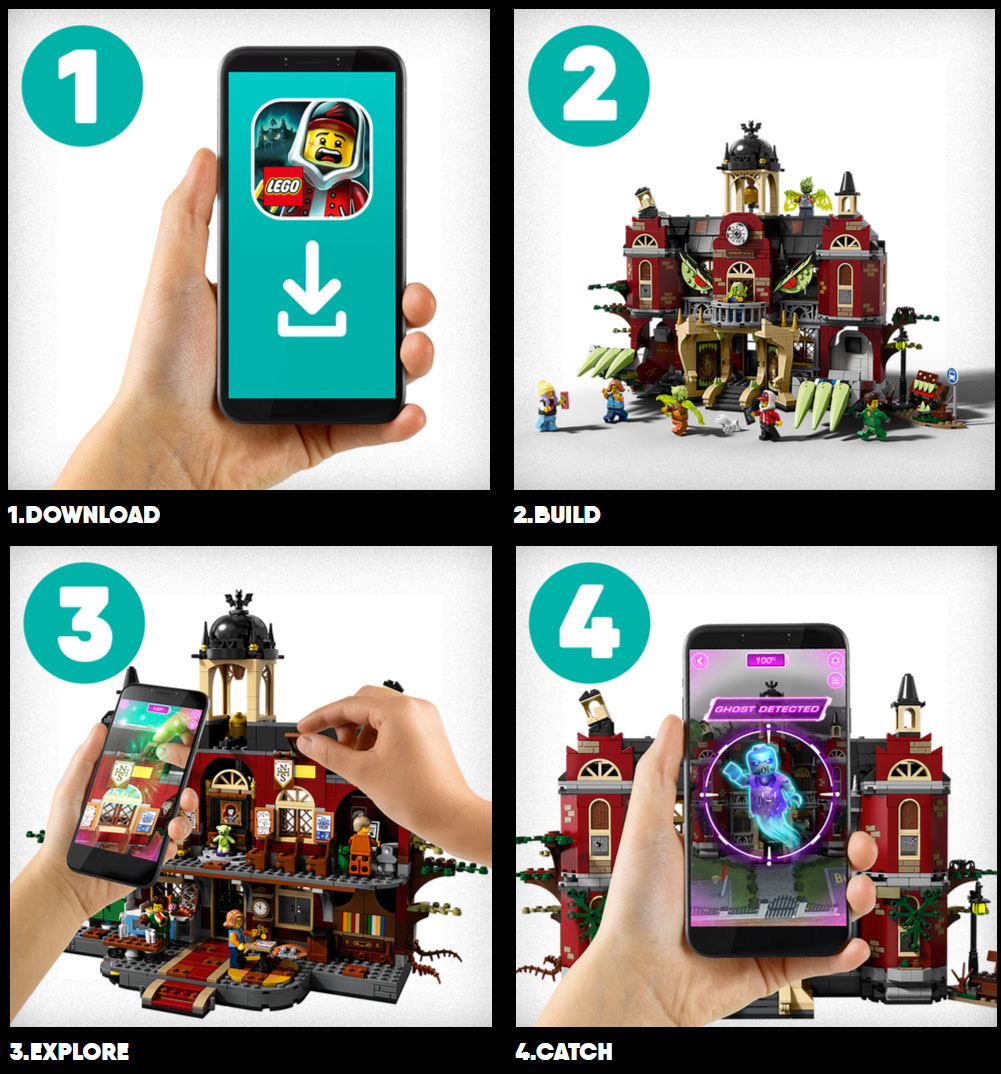 Being the new kid in town is never easy, and main character Jack Davids (13) is trying hard to adapt to his new, seemingly sleepy hometown of Newbury. Before long, Newbury's Hidden Side – a bone-chilling, long-forgotten realm filled with ghosts – threatens to take over the town. With his new best friend Parker (also 13) and the brilliant scientist J.B. – who's invented an app to reveal and defeat the Hidden Side ghosts – Jack is about to embark on the ghost-catching ride of his life!
– LEGO
At present, there are 8 physical LEGO sets available that include J.B.'s Ghost Lab ($29AUD), Paranormal Intercept Bus 3000 ($99AUD – reviewed), Graveyard Mystery ($49AUD – reviewed), Newbury Haunted High School ($199AUD) , Wrecked  Shrimp Boat ($49AUD), Shrimp Shark Attack ($79AUD), Ghost Train Express ($129AUD) and El Feugo's Stunt Truck ($59AUD) which are all under the umbrella of Season One… so there's more to come.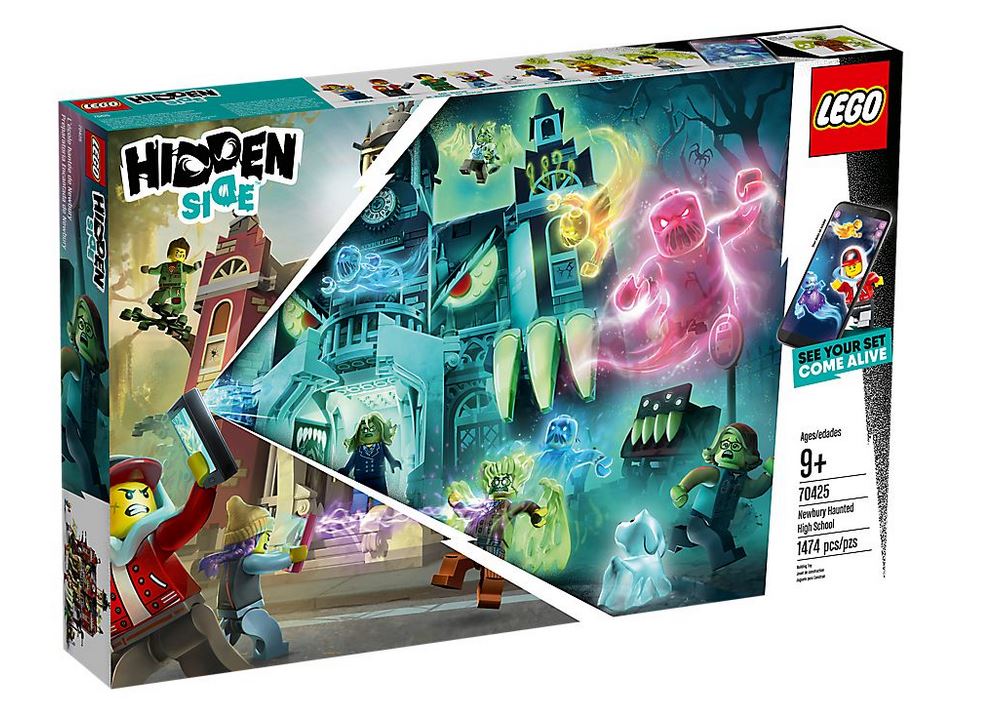 Now, having not played with LEGO for quite some time, I was actually surprised at how fun LEGO Hidden Side was. Putting together the Grave Yard was definitely a fun experience and LEGO has evolved considerably since I was a kid. Everything feels more immersive and dynamic and there's even an element of challenge in putting together these amazing LEGO playsets. Fun times!
The only issue I had is that some of the aesthetics which adds to the overall realism of the playset such as the plants were a little on the fragile side of the Grave Yard and sometimes fell out when moved. Thankfully this was only the case with a few pieces and considering its made of 335 pieces, that's an impressive feat. With the uber cool Paranormal Intercept Bus 3000 which is the coolest name I've heard this year, I had no issues whatsoever and this playset had a whopping 689 pieces which took me over an hour to build… okay… I had a few pieces left over.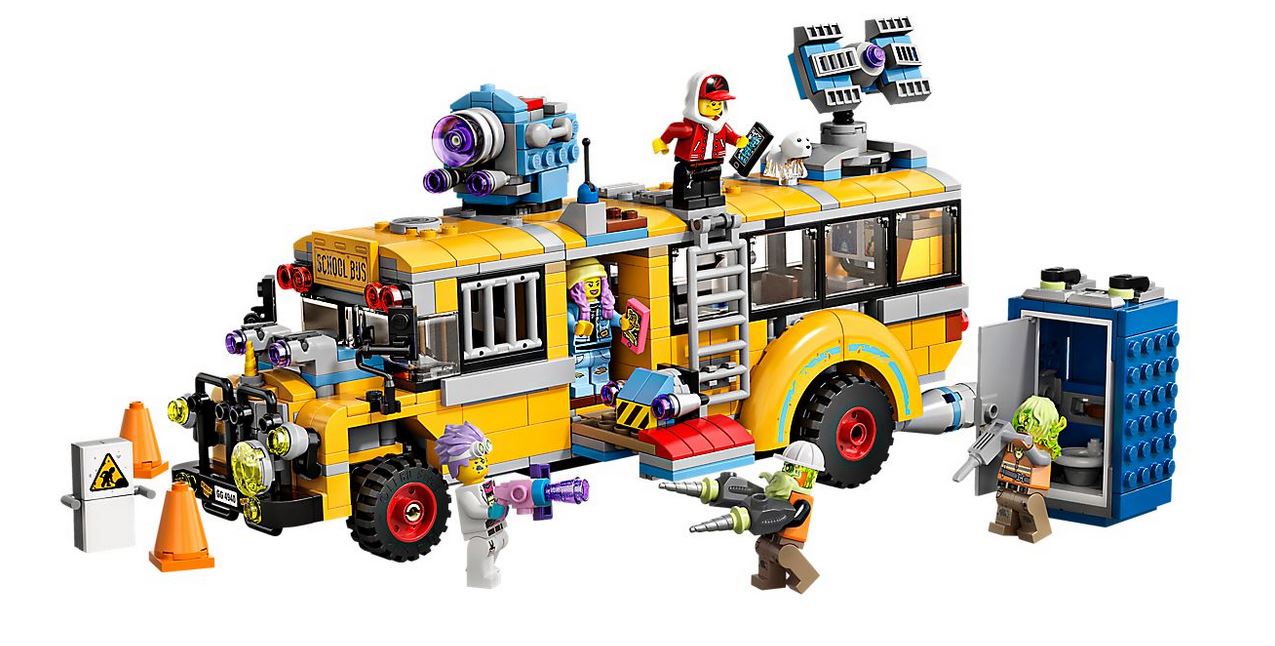 The app that comes with the LEGO Hidden Side is easy to use and adds some fun gameplay to bringing these sets to life. The first time you see your LEGO move is quite impressive as you move your smartphone around to see different angles. The AR app even adds to your LEGO playset by adding trees and weather effects to help bring it all to life, even things like the angel in the graveyard move with an uncanny realism. Graphically it looks great on our Android phone and adding to the overall experience is the awesome soundtrack and sound effects. However before you start playing, you first need to select which playset you want to use such as Graveyard Mystery and the app will then ask you to scan the set (once built of course) in order to start your LEGO AR gaming.
LEGO Hidden Side app screenshots
There is also a story behind the game that revolves around protagonists Jack and Parker whose hometown becomes overrun with ghosts and it's up this heroic duo to help save the city of Newbury before its overrun with ghosts thanks to their clever smartphones. Apart from just using the app, you also have to interact with the LEGO like spinning a tombstone around in order to move it to the correct colour and then finding the corresponding evil gloom on the map and then disperse it before the ghosts get you like the gang from Ghostbusters. Think Luigi's Mansion!
Then you the ghosts and thankfully Jack and Parker have some ghost hunting lasers to help send these cute yet hellish creatures to where they came from, provided they don't get you first. You also have some help with that of a supporting cast member, a scientist named J.B. and even the ability to unpossess one of the included mini-figures to help fight the ghosts with you. As a bonus, you can even play the game as a ghost that allows you to haunt one of the locations in the game with other ghosts. In the end, it provides a fun diversion from the main game as Jack and Parker.
LEGO Hidden Side Unboxing and set-up
Final Thoughts?
LEGO should be commended on the toys-to-life aspect of their new sets that works spectacularly well with AR. It definitely takes LEGO to a whole new level and while these humble "blocks" are already interactive, it adds another level of interactivity that makes it a hoot to play on your smartphone. It's also fun putting together this 3D jigsaw and the help Jack and Parker with their smartphones (just like the gamer in the real-world) to do a bit of ghost busting in classic Scooby Doo fashion.
For more information, please visit https://www.lego.com/en-us/themes/hidden-side/about or to purchase, check out https://shop.lego.com/en-AU/category/hidden-side