Kids Stuff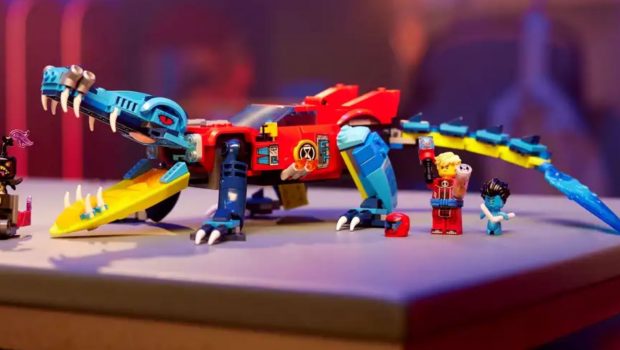 Published on August 15th, 2023 | by Adrian Gunning
LEGO DreamZzz Review – Crocodile Car 71458 @LEGO
Summary: The new LEGO DreamZzz is pure imagination
LEGO continue to refine and redefine what their amazing blocks can create and today and thanks to this Danish company, we're checking out their Crocodile Car (71458) from their all new LEGO DreamZzz TV series that is available on Netflix, Amazon and Youtube!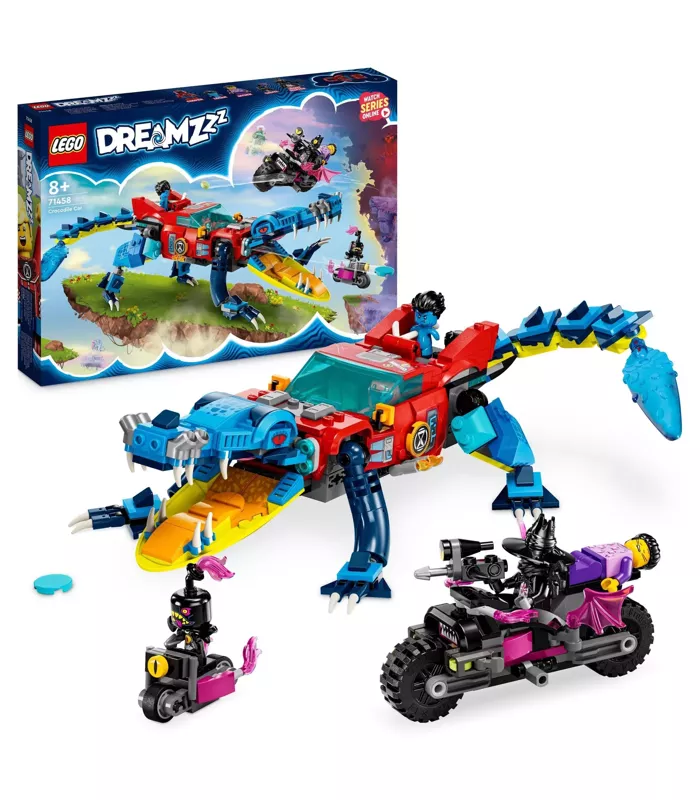 The premise behind this series is about dreams that revolves around a boy called Mateo who is called upon to become the defender of the dreams with his friends Izzie and Zoey against the heinous Nightmare King and his equally nefarious minions who are trying to turn dreams into nightmares. Sure it's classic trope of good vs evil but kids will love the series.
For real-world LEGO builders however, it's about turning these dreams (or nightmares) into all-new LEGO creations that adds a whole new angle on what these blocks can create.
Here are some other sets also available in the LEGO DreamZzz series…
Cue in the LEGO DreamZzz Crocodile Car (71458) that is just that, an interactive crocodile car which looks spectacular!
However this set comes with a few different build options that include the aforementioned crocodile car or a "monster truck" inspired off road racer and mini-boat which really adds to the imaginative play for younger LEGO builders. For older LEGO builders, it just looks super-cool!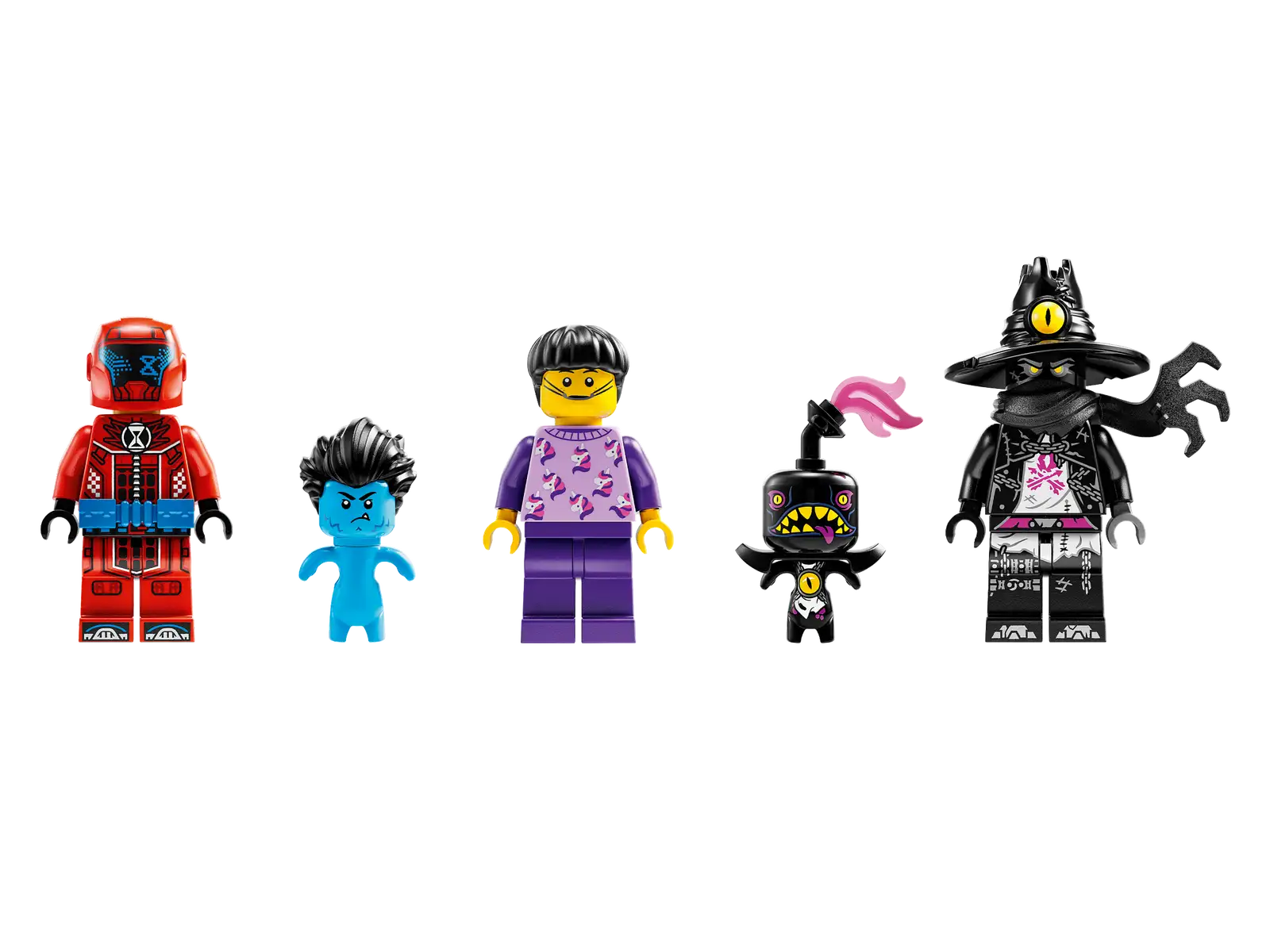 Additionally there are three minifigures included in this set, heroes Cooper and Jayden plus a Night Hunter. Add in two nightmare inspired motorbikes for our heroes to chase away and there's plenty to build in this set.
There is also something very cool about the crocodile's mouth…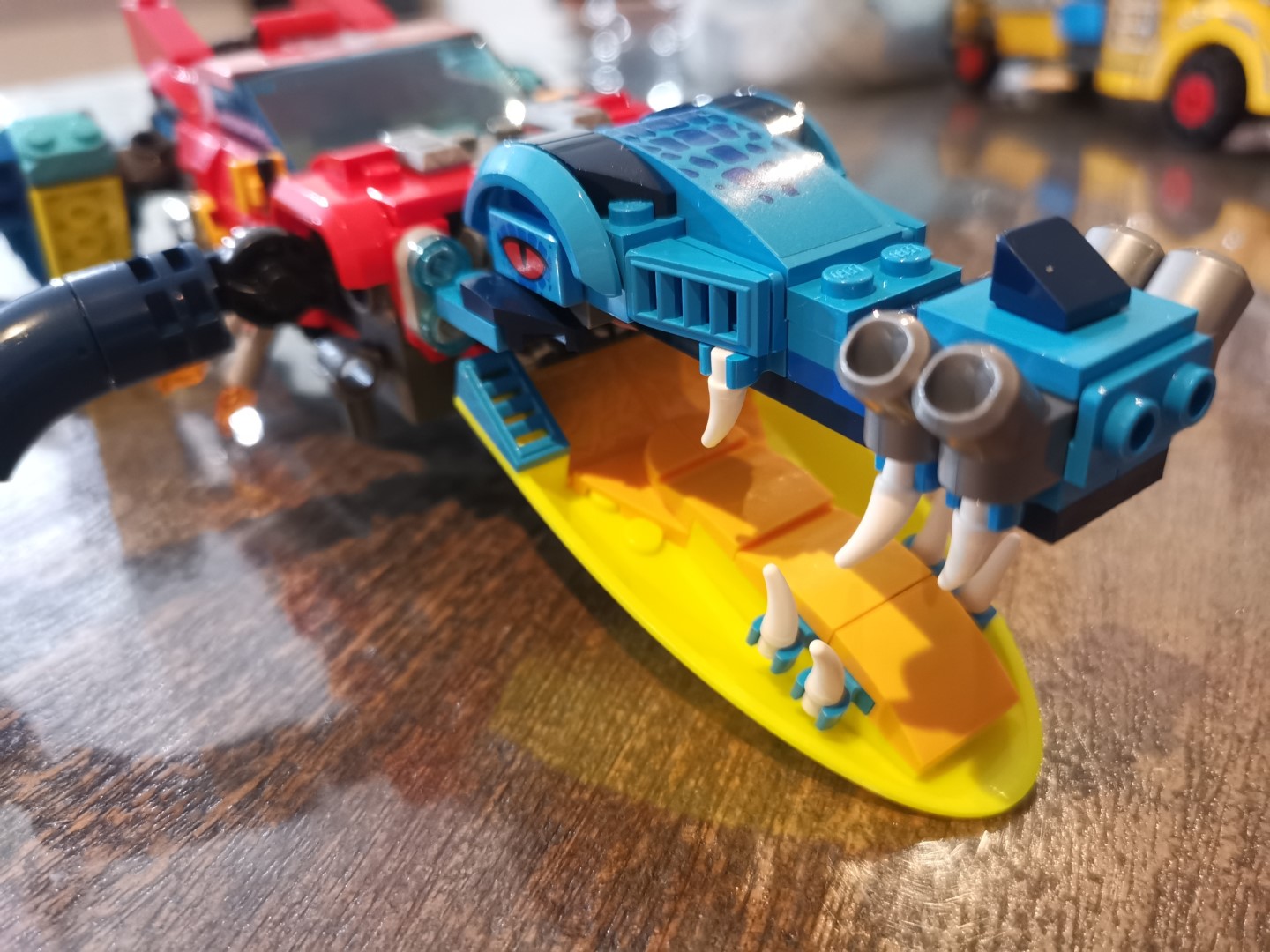 As with all good LEGO, it's all about play and the crocodile car has poseable arms and legs, including (wait for it) a hidden disc shooter in the front grill that actually fires discs so you can defeat the Nightmare King's minions. When in truck mode, the offroad racer moves courtesy of the wheels and you can even put a minifigures inside as the roof can be removed.
Also supporting the build experience is the awesome LEGO manual that contains artwork to help inspire the inner LEGO muse.
Gallery
Final Thoughts?
If you're a fan of the TV Series LEGO DreamZzz or you are looking to build something a little different, then these new sets from LEGO will definitely resonate with you.