Games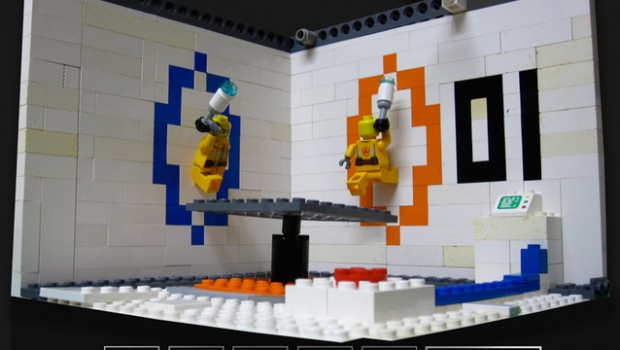 Published on March 24th, 2014 | by Admin
LEGO CUUSOO: Portal 2 Test Room
Melbourne Australia 24 March 2014 – Created by idiotbox, this awesome Portal 2 LEGO set could become a reality and needs your support. If this project can get 10,000+ supporters, LEGO will consider creating this set for fans of Portal 2.
Let's see what the creator has to say: Based on the Portal and Portal 2 video game series, the idea was to create a set that would be affordable, yet immediately recognisable as being part of the Portal series created by Valve Software. I made this room using basic pieces that if Lego Cuusoo were to pick up the property they could easily embellish with stickers and more accurate mini figures.
It was actually a lot of fun to make and great to see something evolve that was recognisable. I only made the two walls of the chamber to facilitate better play with the portals and the figures. Below the platform is a lava pit and one of the push button tasks in the game. I sincerely hope you enjoy looking at it as much as I did creating it.
Vote now at – http://lego.cuusoo.com/ideas/view/60660#