News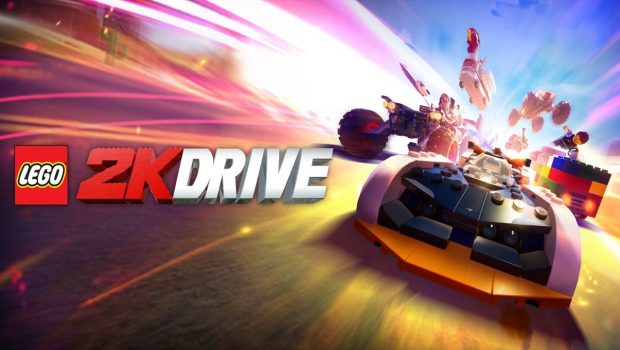 Published on May 19th, 2023 | by S. Masoud Kazemi
Lego 2K Drive Review
Summary: Lego 2K Drive is everything you could want from a family kart game.
Before I started playing Lego 2K Drive, there were certain elements that I hoped to see in a kart game in the world of Lego, and once I started to play the game, I knew this game had everything I wanted from a kart game. There were even a few options that surprised me and also made me appreciate how much the studio behind the game has thought about them.
The first thing that any person would want from a Lego racing/kart game is to have total freedom in creation. The good thing is, the team behind Lego 2K Drive understood this very well. The creation part of the game where you can create and customize your dream car based on Lego gives the players the freedom and items necessary to create the most amazing or bizarre car they have dreamt of. Even with the controller, creating, customizing, and moving tiny or big Lego blocks wasn't that hard or confusing after a few minutes.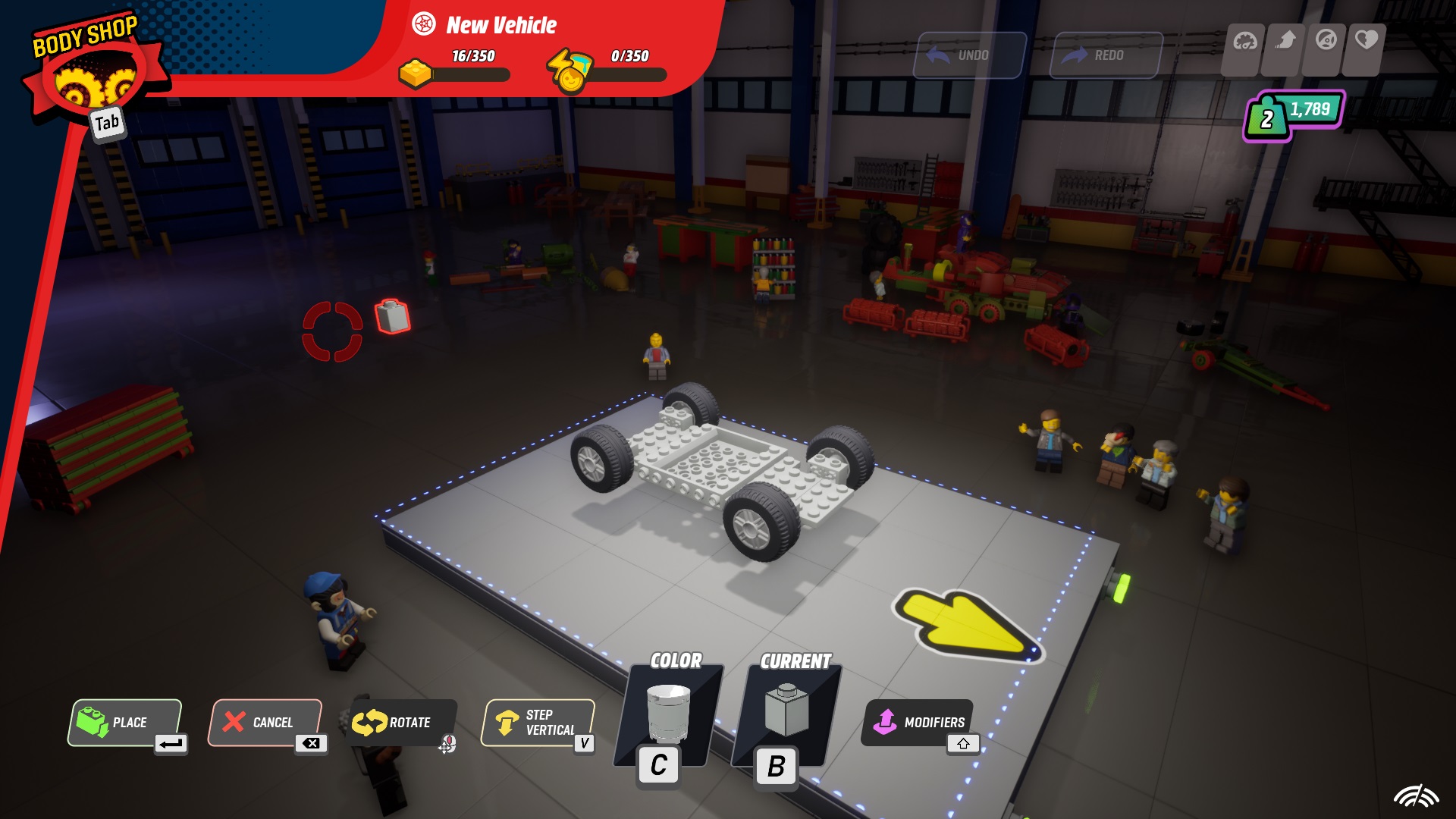 Once you're done with making the car or selecting one from the pre-load it is time to start racing. In Lego 2K Drive you can race against AI, online with other players or split-screen on the couch with a friend, or the most surprising part of the game, you can play the story mode of the game. As weird as it may sound, Lego 2K Drive has a story mode and to be fair it's not that bad as well.
In the story mode, your character wants to join the Grand Prix race, compete with the best of them, and eventually defeat them all. In order to do this, you have to race against local champions, complete side races, and do side tasks to level up and be able to compete with higher-rank champions. There are different locations, each with unique aesthetics that make the game fresh.
Still, the side quests and racing will get a little boring after you've completed half of the story campaign. But in the meantime, you cannot expect anything more than that from a kart game that was designed for families to play with each other or kids to enjoy their free time. So at least it is good to have a story campaign and to be fair they have managed to truly capture the heart and soul of Lego worlds.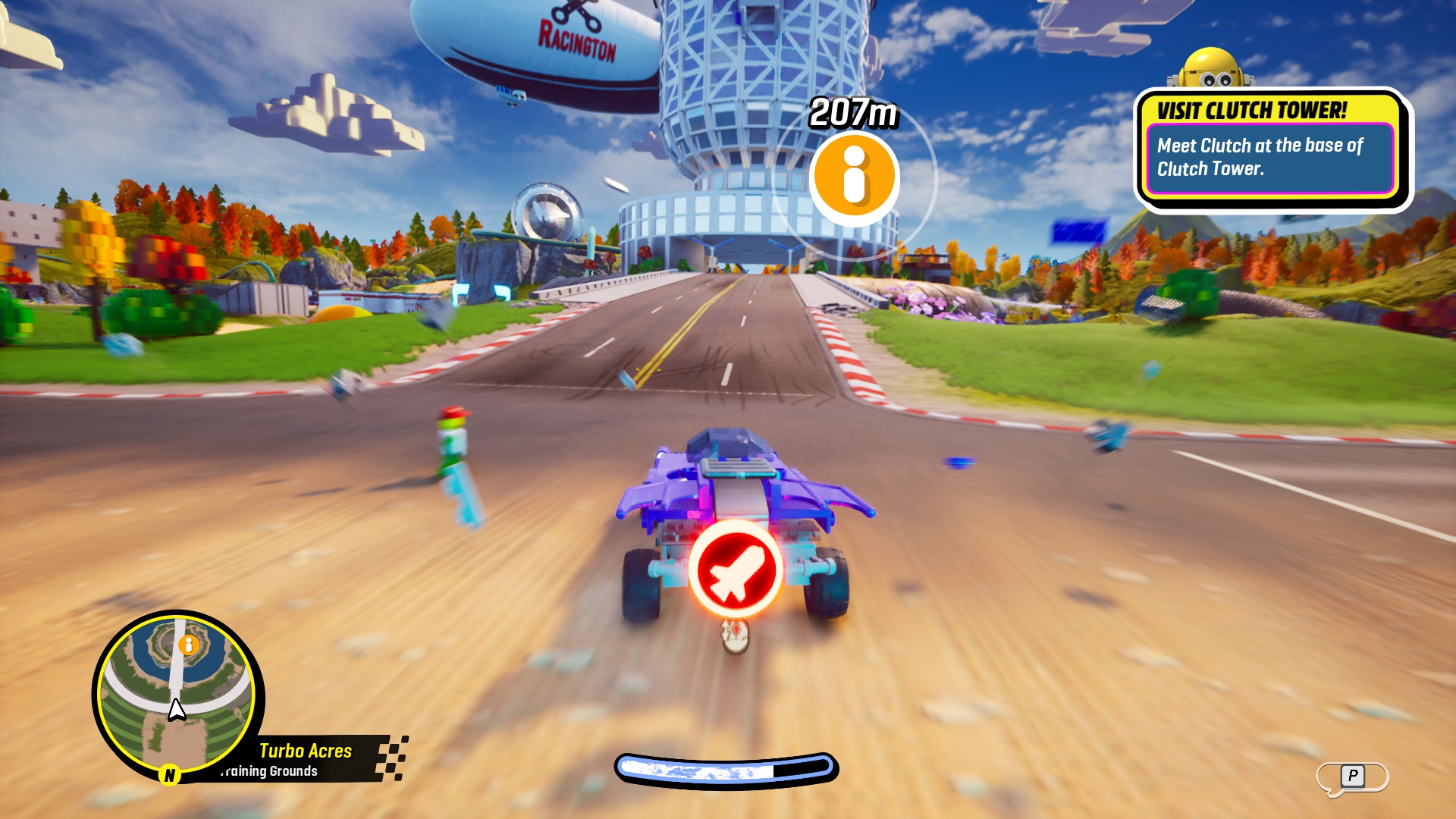 The most surprising aspect of the game for me at least, was the gameplay and racing itself. While I imagined the game would be a simple kart game where you drive through different locations, grab power-ups, and then use them to capture the first position, the game delivered more. In Lego 2K Drive you can race, you can drift, you can off-road, and also race with boats. The great part of this gameplay is the fact that you will experience all of them in a single race.
In a more traditional kart game, when falling into the water while racing, for instance, your car will be respawned and you are behind a little bit. When I was racing in Lego 2K Drive and my bizarre car dropped into the lake, I let go of the controller because I assumed I would have to wait one or two seconds to get back into the race. But as soon as my car touched the lake, it turned into a racing boat, and still could continue to race with other cars.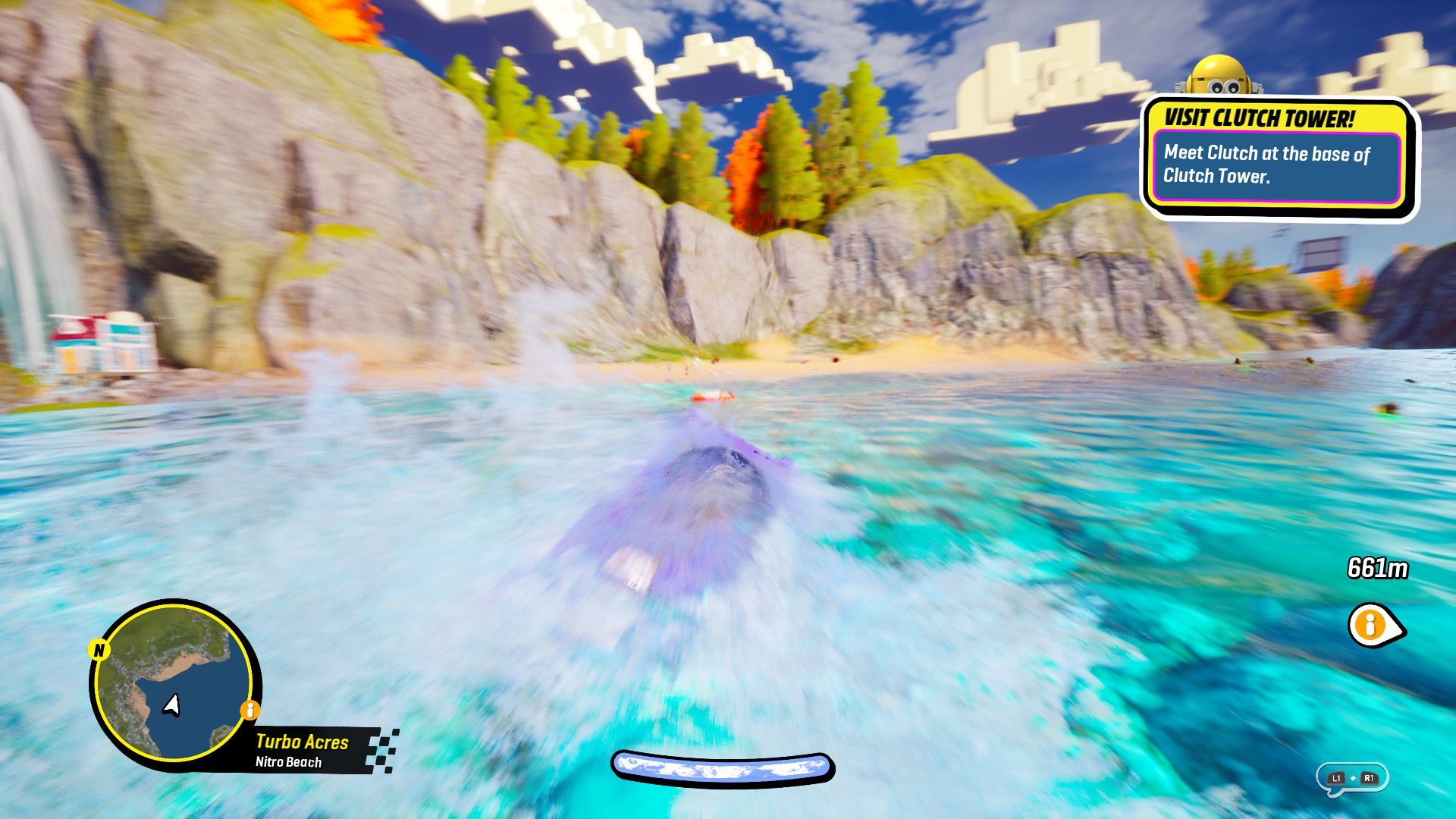 When I experienced this moment in the game, it was clear as day to me that the studio behind the game understood the true potential of Lego and used it as much as they could. Changing your racing card to an off-road and then to a racing boat is only possible in a game like Lego 2K Drive and it is good to see that these new ideas are used.
That's not the only part. If you drive recklessly and crash, your car will lose Lego blocks. But if you run towards other Lego blocks like trees and other stuff in the environment, your car will be repaired. It is a nice way of telling players that they should use the opportunity of being able to destroy the world as much as they want and enjoy doing it. There are also other Lego people that if you hit them they will be thrown away and make a funny sound. It may not be much, but these tiny details help to keep the world of the game fresh and fun.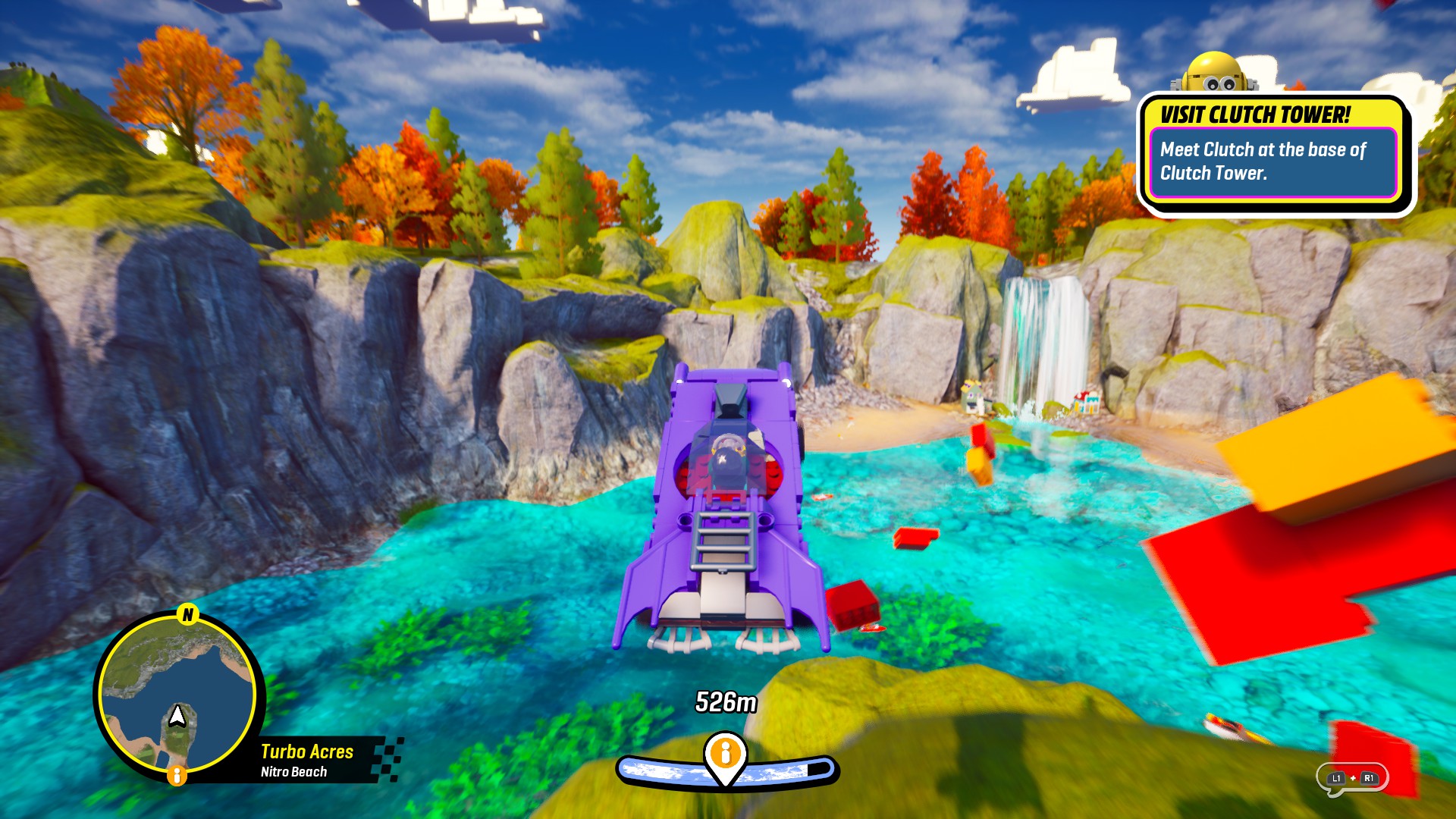 As for the racing itself and the courses you drive. There are different courses, each having its unique obstacles and aesthetics, but after a few races you will eventually learn everything and it will become boring a little bit. Especially if you play the game alone for a majority of the game like myself. As for the multiplayer section of the game, that's another story that even though I only played a few rounds in split-screen, it was so much fun. I truly believe the online multiplayer of the game will be much more fun with all the amazing players out there that can create some of the most bizarre and mindblowing vehicles.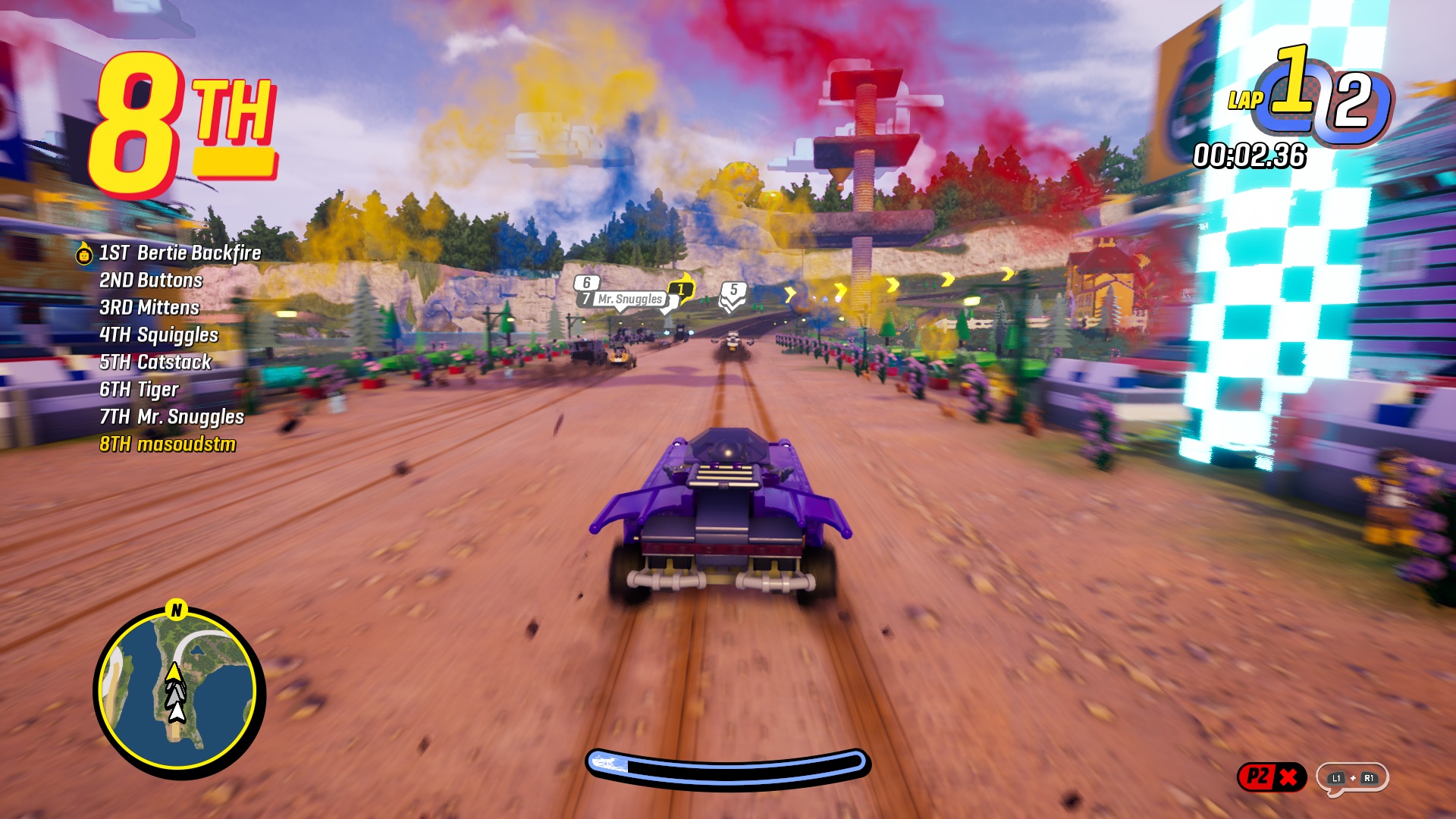 The only part of the game that I truly wanted to better was the music. While driving through the canyons, jumping off the cliffs, and running around drifting is fun, you are sure to miss the lack of good music while doing all those stuff.
Final Thoughts
Lego 2K Drive has everything a family should have. You can play it co-op with friends, families, especially little kids, and have a blast time. The creation part of the game is rich and just wait to see some of the most amazing cars build by the community of Lego in this game. The overall design of race tracks and side missions could have been better, but the part that is weak compared to all other things in the game