Games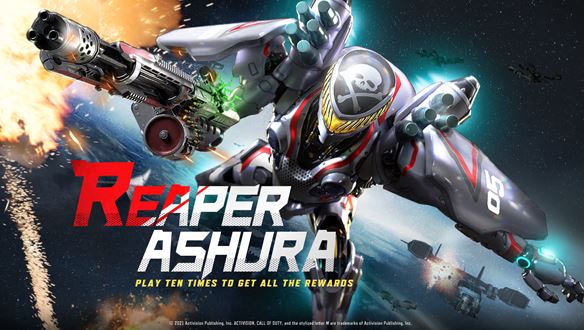 Published on September 10th, 2021 | by Adrian Gunning
Legendary Mecha designer, Shoji Kawamori, unveils new Call of Duty: Mobile skin + new Vanguard reward
Call of Duty: Mobile has partnered with legendary Japanese mecha designer, Shoji Kawamori, to design a new character skin for Season 7. The anime-inspired character skin will be available in-game from today, Friday, 10 September at 10am AEST/NZST.   
Shoji Kawamori created Reaper – Ashura, based on the design concept of an anime-like military robot.  
"When I was thinking about the mecha design of the robot weapons in Call of Duty: Mobile, which has a military-style worldview, I incorporated an "anime feel" to achieve a balance that is more human, while still retaining a mecha vibe here and there," said Shoji Kawamori "I hope you'll enjoy playing with the special skin I designed for Call of Duty: Mobile." 
For a video documentary about the design process of Reaper – Ashura, please see here.
Additionally, one of the leading characters in Call of Duty: Vanguard, Sergeant Arthur Kingsley of the 9th Parachute Battalion, is coming to Call of Duty: Mobile. Unlock Kingsley for use in Call of Duty: Mobile by playing the Vanguard Beta, giving you an early introduction to the Special Forces leader before the launch of Vanguard on 5 November. 
Check out Reaper – Ashura gameplay here.