Comics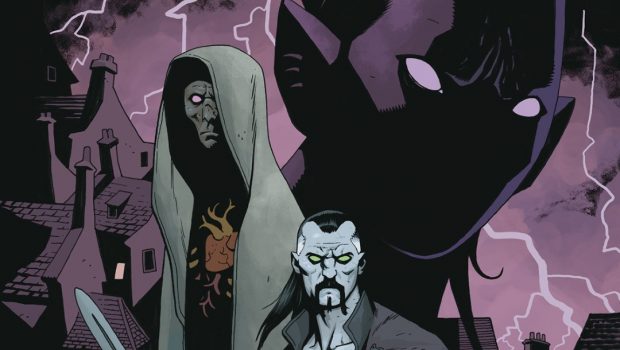 Published on August 20th, 2022 | by Adrian Gunning
Legendary Hellboy Creator Mike Mignola, Acclaimed Artist Ben Stenbeck, and Award-Winning Colorist Dave Stewart Present KOSCHEI IN HELL
Legendary Hellboy creator Mike Mignola is returning to Hell, along with acclaimed artist Ben Stenbeck and award-winning colorist Dave Stewart, for KOSHCHEI IN HELL, an all-new four-issue miniseries from Dark Horse Comics. Sent to kill Hellboy by the Baba Yaga in Hellboy: Darkness Calls, Koshchei the Deathless hinted at a long and tragic life before being enslaved to the Slavic witch. Now, in this new series, Koshchei is still in Hell content with his wine and his books—until an old associate arrives and brings Koshchei a critical task. An ancient and powerful foe is returning, and Koshchei must take up his sword to defend Pandemonium from destruction.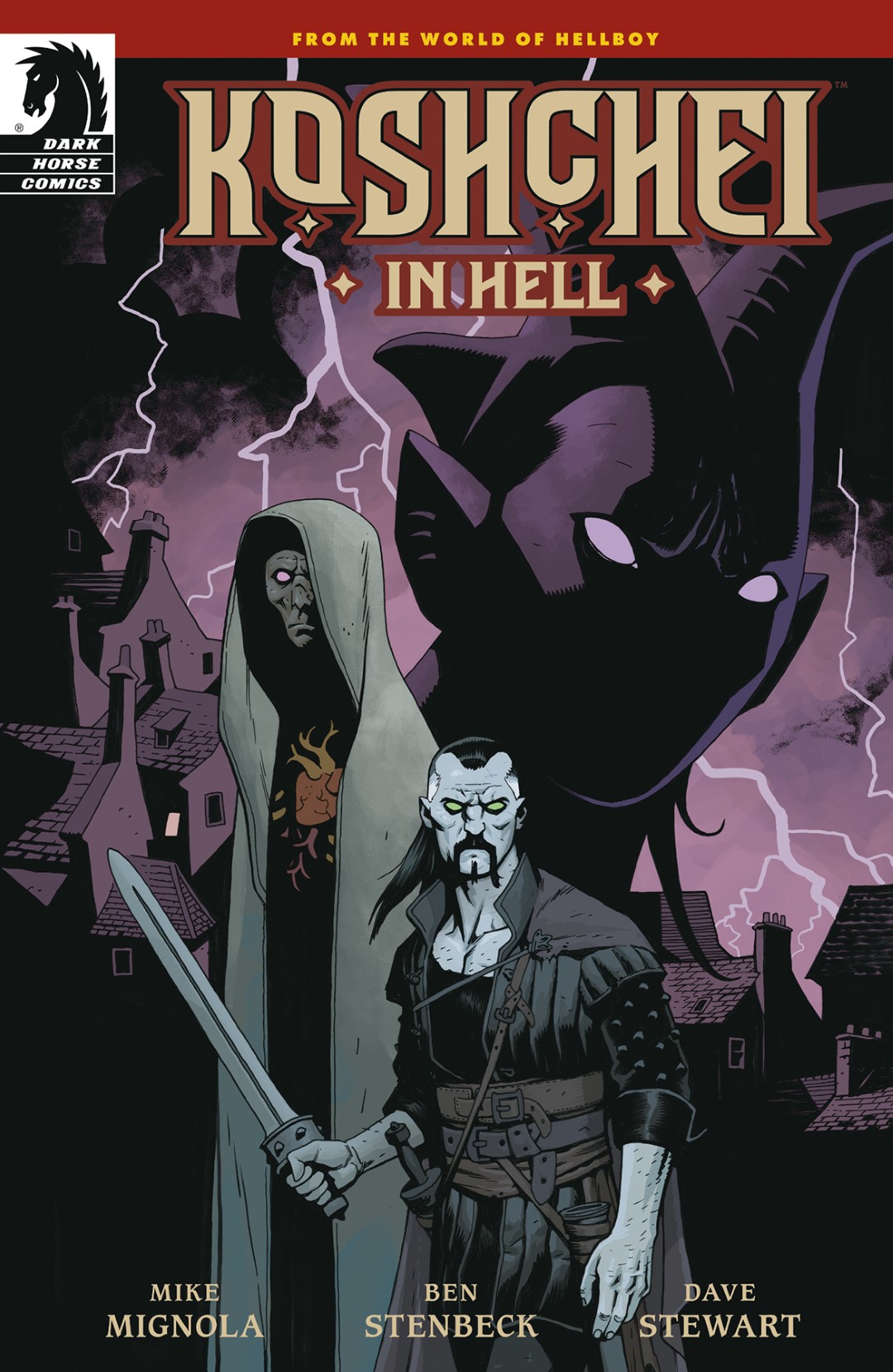 "It's always a pleasure working with Ben, as he can really do everything," said Mignola. "And there's just something about how he does things—something very natural and almost quiet—subtle—til it's time to NOT be subtle. It just really works with the kind of stories I'm trying to tell. And Koshchei—I just love this guy. I've really put him through the wringer, but he keeps on going. And Hell—well, is it odd to say I love that place?"
"Koshchei would love to just sit back and read books and drink wine in his socks," said Stenbeck. "That's the series Koshchei wants this to be. But that's not what he's getting. He has to leave the house. Then he's going to run into a lot of familiar faces and meet some new ones, and they are pretty much all asking for a fight. Poor old Koshchei, it's never easy."
In November Mignola, Stenbeck, and Stewert return to Hell, and to the bizarre folklore that's filled some of the greatest books of the Hellboy Universe. The debut issue of KOSHCHEI IN HELL is on sale on November 30, 2022. For more information, follow Dark Horse Comics on social media for more news, announcements, and updates.