Events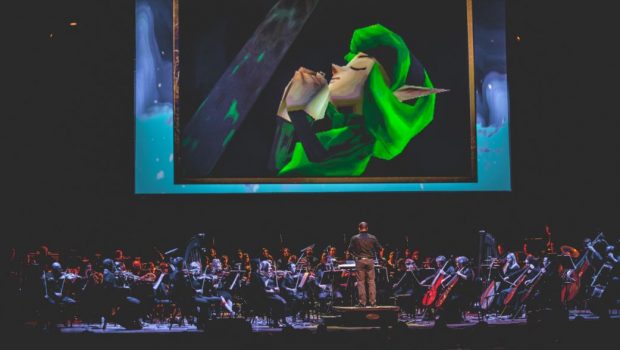 Published on May 30th, 2017 | by admin
The Legend of Zelda: Symphony of the Goddesses 2017 announced 2nd MELBOURNE SHOW ANNOUNCED TODAY
MELBOURNE – May 30th, 2017 – Due to overwhelming demand Tim Woods, Dale Harrison and Jason Michael Paul Entertainment Inc. announce a 2nd Melbourne show for The Legend of Zelda: Symphony of the Goddesses.  The 2nd show will take place Sunday 3rd September, 3.30pm at Hamer Hall.  Tickets on sale from Thursday, 1st June.
The Legend of Zelda: Symphony of the Goddesses will feature an all new movement from The Legend of Zelda: Skyward Sword, an updated overture, and the return of The Ballad of the Wind Fish from the original program, a firm fan favourite amongst Zelda fans across the world.
Celebrating 30 years of stirring virtual adventure and memorable soundtracks with live orchestral renditions with oversight and approval from the game's developers and composers, The Symphony of the Goddesses is now in its fourth season.
Led by conductor Jessica Gethin, the two-hour concert comes to life with a full orchestra and choir, and a reimagined score that draws from requested Zelda games, including The Legend of Zelda: A Link Between Worlds, The Legend of Zelda: Twilight Princess HD, and The Legend of Zelda: Majora's Mask 3D, while still paying homage to such classics as The Legend of Zelda: Ocarina of Time 3D and The Legend of Zelda: A Link to the Past. The concert's five-movement symphony regales ears with original music from Nintendo composers, including Koji Kondo, and recalling moments of Link conquering dungeons and running through forests. Throughout the evening, a video collage syncs up with the adventurous tunes to spotlight exciting moments from the venerable franchise.
Fans can view a complete tour schedule with new show dates and ticketing information, as well as sign up for a regularly updated digital newsletter at http://zelda-symphony.com. Additional updates are available on Twitter.