Blu-ray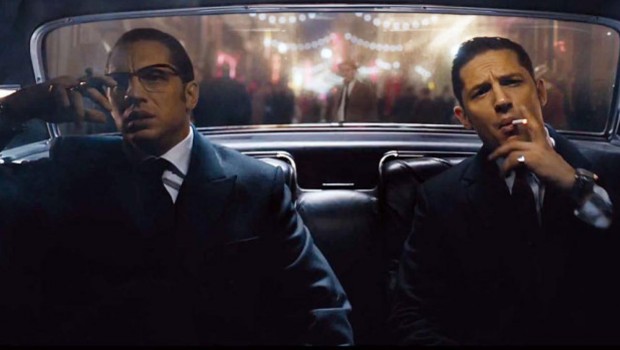 Published on January 29th, 2016 | by admin
Legend­ February 11, 2016
Universal Sony Pictures Home Entertainment is releasing Legend – available to own on Blu-ray™, DVD & Digital from February 11, 2016.
In an amazing double-barrelled performance, Tom Hardy (Mad Max: Fury Road, The Revenant) stars as London's most notorious gangsters, the Kray Twins, in this compelling true story of their rise and fall. Directed by Academy Award®-winner Brian Helgeland (L.A. Confidential, Mystic River).
Ruling over the East End of London in the middle of the Swinging '60s, together the Kray Twins (Hardy) have quickly risen through the gritty criminal underworld. Ronnie advances the family business with violence and intimidation whilst Reggie struggles to go legitimate and change his life for his love of local girl Frances Shea (Emily Browning, Sucker Punch, Magic Magic).
The Kray Twins continue to expand their criminal reign with violent force and power until a police investigation and intense power struggles between the twins begins to diminish their brotherly bond. As Ronnie's self-destructive tendencies collide with the disintegration of Reggie's marriage, their conflicting lives threaten to bring their legendary criminal empire tumbling to the ground.
Legend takes viewers into the dark secret history of the 1960's and the extraordinary events that secured the infamy of the Kray Twins. An edgy and action-packed true story.