Games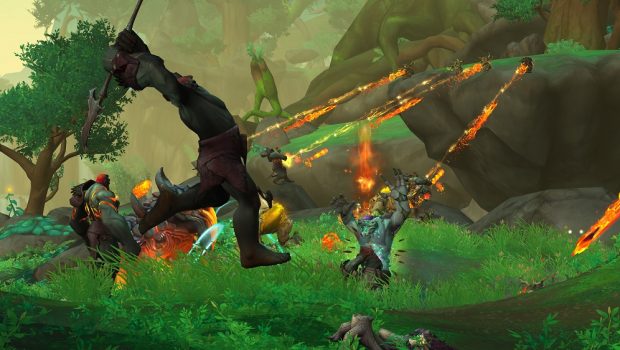 Published on September 11th, 2023 | by Andrew Bistak
Learn what's coming in WoW Dragonflight Guardians of the Dream (10.2)
As players begin exploring the magical energies taking over the Dragon Isles, the result of the fledgling world tree, Amirdrassil, taking root in the Emerald Dream, Dragonflight content update 10.2, Guardians of the Dream, will soon hit the public test realm (PTR).
Guardians of the Dream will come loaded with new content and features including:
NEW ZONE: THE EMERALD DREAM

Players will access the Dream through in the western banks of the Ohn'ahran Plains where the green dragonflight has made its home.

NEW CAMPAIGN QUESTS

New quests progress the Dragonflight story that reveal Fyrakk's true intentions for Amirdrassil.
Additionally, other side story quests continue including the final chapter in the Tyr Reforged questline.

SEASON 3 – NEW RAID: AMIRDRASSIL, THE DREAM'S HOPE

A new nine-boss raid awaits as players will need to contend with the Dream's defenders as well as Fryakk's forces including his new allies, the Druids of the Flame.

SEASON 3 – NEW MYTHIC+ DUNGEON POOL

A new rotation of dungeons will comprise the Season 3 Mythic+ pool including the two wings of the Dawn of the Infinite mega-dungeon:

Galakrond's Fall (Dawn of the Infinite wing one)
Murozond's Rise (Dawn of the Infinite wing two)

Mythic+ Dungeons from previous expansions will also make their way into the Dragonflight Season 3 rotation:

Waycrest Manor, Battle for Azeroth
Atal'Dazar, Battle for Azeroth
Darkheart Thicket, Legion
Blackrook Hold, Legion

And lastly, two dungeons new to the Mythic+ system will make their debut:

The Everbloom, Warlords of Draenor
Throne of the Tides, Cataclysm
And so much more! For additional information, check out the World of Warcraft website as well as the "In Development" forums for changes and new features being tested as they become available on the PTR.