Comics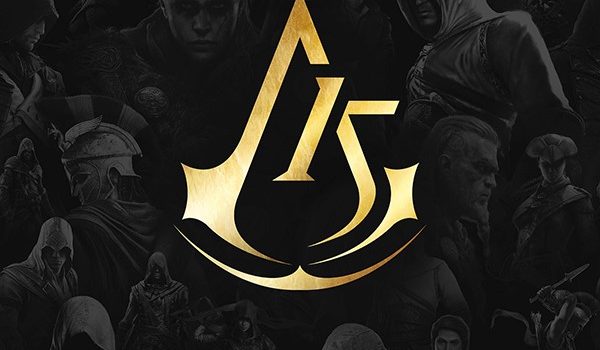 Published on September 28th, 2022 | by Andrew Bistak
LEAP INTO HISTORY WITH 'THE MAKING OF ASSASSIN'S CREED: 15TH ANNIVERSARY EDITION'
Relive the last 15 years of the award-winning Assassin's Creed game franchise with The Making of Assassin's Creed: 15th Anniversary Edition. This oversized, full-color hardcover volume celebrates the rich history of the iconic Assassin's Creed video game saga, written by Alex Calvin. Following this will also be the deluxe edition which contains even more epic content.
Discover the genesis of each Assassin's Creed game and get an insider's look at the efforts that went into creating one the biggest franchises in the video game industry.
In celebration of Assassin's Creed's 15-year anniversary, Ubisoft and Dark Horse Books have teamed up to create an extensive examination into the creation of the series that sold over 200 million games worldwide. Featuring gorgeous art from over a decade-and-a-half of development, and detailed interviews with the games' past and present creators, this is the perfect companion piece for any aspiring member of the Brotherhood.
The deluxe edition hardcover features an exclusive cover, a protective slipcase, and a folio containing two gallery-quality lithograph prints.
The Making of Assassin's Creed: 15th Anniversary Edition Standard and Deluxe edition will be in bookstores June 20, 2023 and comic shops June 21, 2023. It is available for pre-order now on Amazon, Barnes & Noble, and at your local comic book shop. It will retail for $49.99 for the Standard Edition and $99.99 for the Deluxe Edition.
Praise for Assassin's Creed:
"Assassin's Creed will stay with you long after you finish it. Here is one of the most unique game worlds ever created: beautiful, memorable, and alive. Every crack and crevasse is filled with gorgeous, subtle details, from astounding visual flourishes to overheard cries for help." —Kevin VanOrd, Gamespot
"Assassin's Creed Valhalla is the best open world RPG this year. Its colorful locals are a joy to discover, combat and stealth feel deep and rewarding, and there's a viking hoard of things to do." —GamingTrend