Games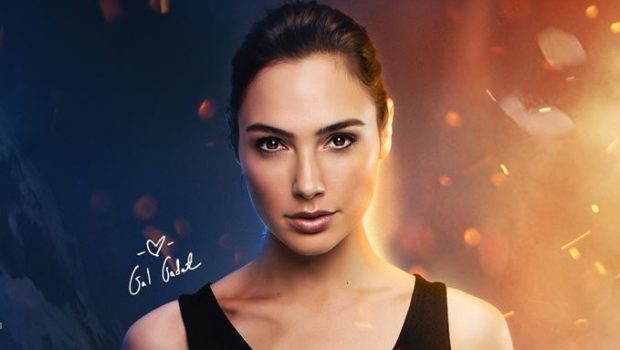 Published on May 26th, 2017 | by admin
League of Angels – Paradise Land Launches on Mobile with Gal Gadot
Shanghai, China – May 25, 2017 – GTarcade is proud to announce that League of Angels – Paradise Land, the latest turn-based fantasy RPG, launching on iOS and Android today, is now endorsed by Hollywood superstar Gal Gadot.
Gal Gadot, known for her role as Diana Prince (Wonder Woman) in "Batman v Superman: Dawn of Justice" and the upcoming Wonder Woman film, is more than just an actress. Besides her successful film career, this real-life wonder woman has completed two years of military service, studied law, and received training in swordsmanship, kick-boxing, capoeira and Brazilian jiu-jitsu.
"She personifies beauty, strength, power, and grace. That's why Ms. Gal Gadot was the ideal spokesperson for the League of Angels universe", said Liu Wanqin, Vice President at Youzu Interactive. As an online game platform, GTarcade is part of Youzu Interactive.
The story of Paradise Land takes place in the world of Elysium, where a nefarious power has toppled the Angels' rule. The strife between the humans, elves, and orcs has intensified even more. When the prophecy of the apocalypse spread across the land, it became woven into the fabric of fate. Legend says only the "Omega," an ancient relic of the Angels, has the power to alter the grim fate of the world and prevent its end.
The new turn-based RPG offers a spectacular gaming experience. With a senior art director from GTA5 overseeing the game's design, players can expect beautiful 3D graphics and dynamic scenery that bring the game to life. Paradise Land also provides a unique and innovative RPG experience through multiple progression paths and a wide variety of gameplay features, such as a dual-resource combat system. It offers the players three different game modes: Adventure, Arena and Guild, which help add variety to the gameplay.
"League of Angels is just full of surprises. You have never seen Angels like this. Form a mighty team of heroes and start your epic adventure. Thank you for a great day Youzu!" said Gal Gadot.
League of Angels – Paradise Land is the latest mobile title in the League of Angels series, which portrays a group of impressive super heroines. Its predecessors, such as League of Angels 2, have won various honors such as Facebook's Best Web Games of 2016. Legacy of Discord – Furious Wings, another game published by GTarcade, has become the top-grossing mobile ARPG in Europe and the Americas. Paradise Land is highly likely to follow in their footsteps.
League of Angels – Paradise Land is available to play for free on the App Store and Google Play. Now embark on your epic journey and battle alongside Gal Gadot!