Games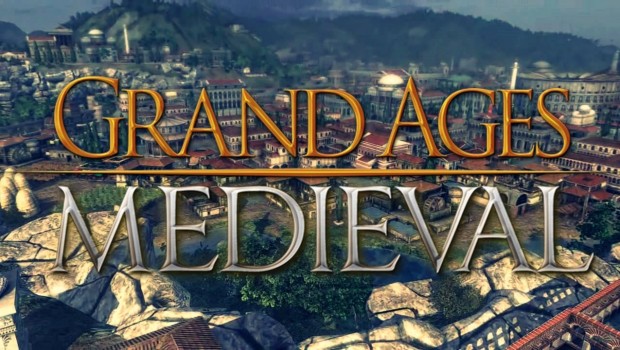 Published on October 1st, 2015 | by admin
Lead Your People to Greatness in Kalypso's Grand Ages: Medieval
Mindscape is excited to announce it will be launching Kalypso Media's Grand Ages: Medieval, the next entry in the acclaimed real-time strategy franchise for the Playstation®4 and PC in Australia. Grand Ages: Medieval takes place in the High Middle Ages where Europe is in a period of huge change and rapid population growth. New frontiers are being explored and as the head of a small settlement it is up to you to lead your people from its beginnings as a small society and advance it through the years as you build it into an empire. Plot your conquests on a game map consisting of 30 million square kilometres; or decide where to found new cities and strategically defend key territories. Lead your people to greatness by raising an army, building a network of trade routes and getting the advantage over rival states by developing superior technology through research.
About Grand Ages: Medieval
It is the year 1050 AD. At the beginning of the High Middle Ages development in Europe has seen an unprecedented level of progress and a rapidly growing population spreads across the length and breadth of the continent. New frontiers are explored, settlements founded and vast trading routes established. As the head of one of these small settlements, it falls upon you to lead your people towards greatness. Explore a vast world, gather resources, encounter other societies and use your trading expertise to expand and make your fortune. Found new cities, progress your nation with inventive technology and protect your trade routes against barbarian attacks until you are powerful enough to begin your conquest over Europe and forge a bold new empire.
Grand Ages: Medieval is a real-time strategy game developed by Gaming Minds. Lead your people and advance through the decades by utilising construction, research, expansion and conquest in an area extending from Scandinavia and North Africa; to Portugal, the Caucasus and the Middle East. Rise from the humble role of a simple mayor governing a small settlement and rule over all of Europe. Experience an exciting campaign with elaborately designed cut-scenes, play by your own rules in free play or test your skills in multiplayer against up to 8 players!
Features of Grand Ages: Medieval
Explore a gigantic world of over 30 million square kilometres and plot strategically where to found important cities and defend your kingdom against foreign powers.
Raise an army and fight your opponents with knights, archers and cavalry.
Produce and trade 20 different goods to meet the demands of your citizens and soldiers: such as coal, fruits and pottery.
Research and utilise 50 major technological advancements of the Middle Ages: including the three-field crop rotation, the low warp loom or the longbow.
Face devastating natural disasters like storms, fires, volcanoes, droughts, earthquakes… or even the Black Death.
Challenging Multiplayer Mode for up to 8 players via network and online.
Grand Ages: Medieval is scheduled for release on the Playstation®4 and PC in October 2015.