Films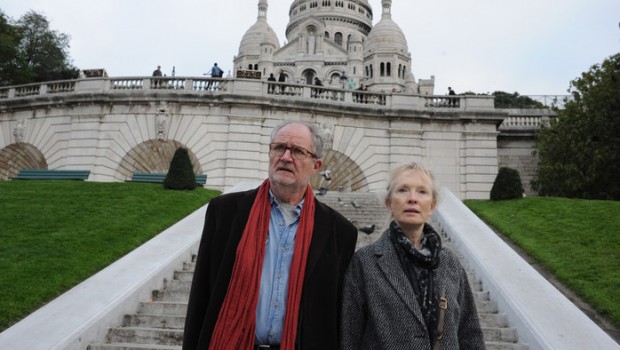 Published on February 20th, 2014 | by Admin
Le Week-End – Film Review
Reviewed by Tony Phan on October 19, 2013
Transmission Films presents a film directed by Roger Michell
Written by Hanif Kureishi
Starring: Jim Broadbent, Lindsay Duncan and Jeff Goldblum
Running Time: 93 minutes
Released: February 20, 2013
Nick (BAFTA-winning Jim Broadbent) and Meg (Lindsay Duncan, CBE) sit side by side in some nondescript Parisian café, silently contemplating the years that lie ahead. Nick has recently been dismissed from his post as philosophy lecturer. Meg is thinking of giving up her mundane teaching job for, of all things, Italian and piano lessons. So this is what a mid-life crisis looks like. And let's not bring up their unemployed, marijuana-smoking son or the inevitability of future funeral arrangements. Still, Nick and Meg sit, locked in by the edges of the film screen in something of a Ben-Elaine Graduate moment, crossed with Grant Wood's American Gothic. Didn't Meg compare her marriage to imprisonment earlier on? What a way to feel during an anniversary in the so-called City of Romance. Till death or divorce do them part. Despite all this gloom, Le Week-End really is a light-hearted affair – a portrait of a Birmingham couple trying to rekindle their affections abroad. And it's no secret that Nick and Meg have had a troublesome marriage, staying together only for the sake of their children. The film's 3-day timeframe is replete with name-calling, apologising, negotiating and appreciating.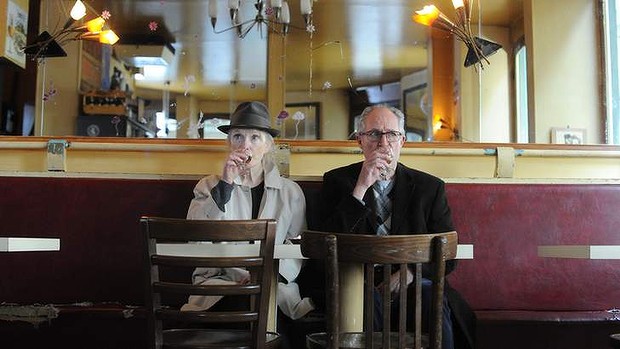 Broadbent and Duncan do such justice to their characters that one might assume the actors to be married in an alternate life. It's nice to follow Nick and Meg around Paris, doing what loving couples do when overseas – buying souvenirs, seeking out restaurants, sneaking out of restaurants without paying, visiting the graves of celebrated philosophers. It's especially touching when the couple reflects on their yesteryears of unfulfilled aspirations and questionable decision-making. Nick is no longer the leftist rebel colt of his Cambridge days. Meg, with her sophisticated charms, has lost her sexual allure, even if she does manage to turn the heads of younger men from time to time. She was "hot" back then, Nick reminds her. Sagging bodies, aching knees, failing bowels. Wow, there's something we youngsters can look forward to. And things certainly get awkward when our couple bumps into Morgan (Jeff Goldblum), a fitter, happier and more successful version of themselves – or so it seems.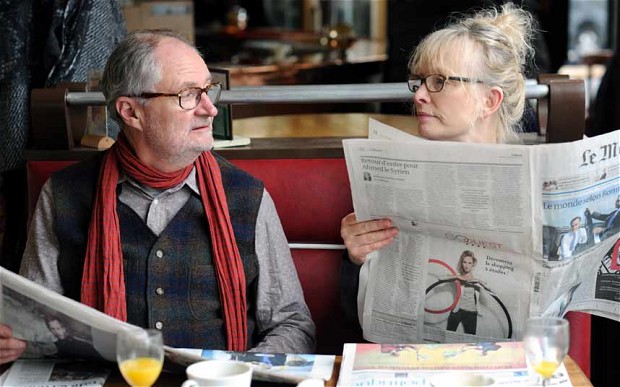 With Le Week-End, there is an understated realism that's valued. It does feel somewhat true to life, to the extent that a young viewer can almost accurately imagine what middle-life marriage entails. In this way, you might even call it an anti-romantic comedy, stripped of all the schmaltzy icing that mainstream cinema tends to slap on just a little too thick. This ain't no Notebook (Forgive me, Mr. Ryan Thomas Gosling). Director Roger Michell (Notting Hill, Oscar-nominated Venus) and screenwriter-novelist Hanif Kureishi (My Beautiful Laundrette, The Buddha of Suburbia) are careful to sidestep clichés and predictable subplots with this film. Thank goodness Lindsay Duncan's character doesn't end up being a Diane Keaton rom-com caricature. Sure, there are negligible rehashed elements here and there, but there's enough genre novelty to balance things out.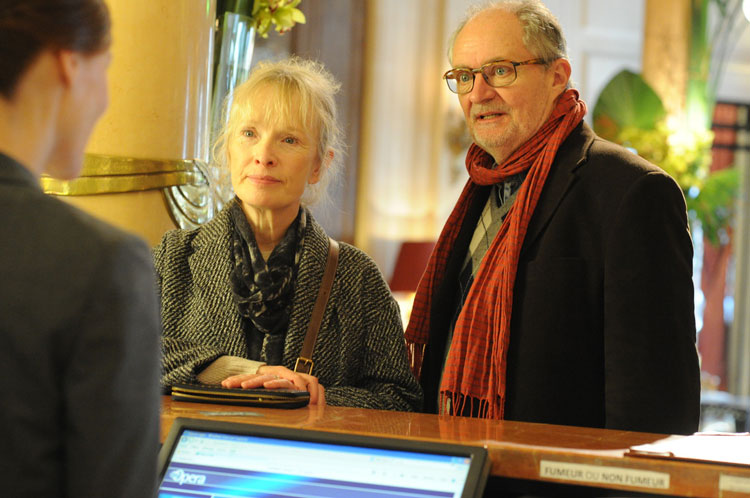 As a music lover, the score of Le Week-End mustn't be overlooked. Jeremy Sams' seductive themes and variations are to die for – a goldmine for any jazz aficionado. Sam skillfully arranges melodies and instruments to create diverse moods in the film, from warm and comforting to wintry and lonesome, back to spritely and cheeky. One particular track, 'Hotel Escape', is recommended to those who enjoyed Yann Tiersen's work with Amélie (2001). For the hard-core Francophiles out there, you might have a field day dissecting the Godard reference in the film's final scene, where Nick, Meg and Morgan do the Bande à part dance. Once a band of outsiders/dreamers, always a band of outsiders/dreamers, no matter how old. It's a telling reminder that in ageing, we are given permission to be more than just shells of our former selves.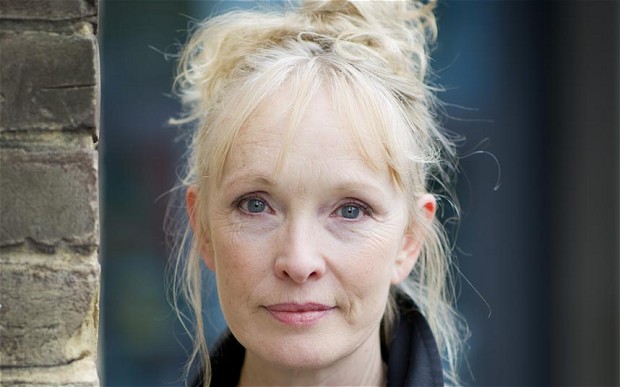 PS: Marriage counsellors, take note. Watching Le Week-End could be a helpful activity for more mature clients, learning how to accept the flaws and habits of significant others.
Summary: It does feel somewhat true to life, to the extent that a young viewer can almost accurately imagine what middle-life marriage entails.