Events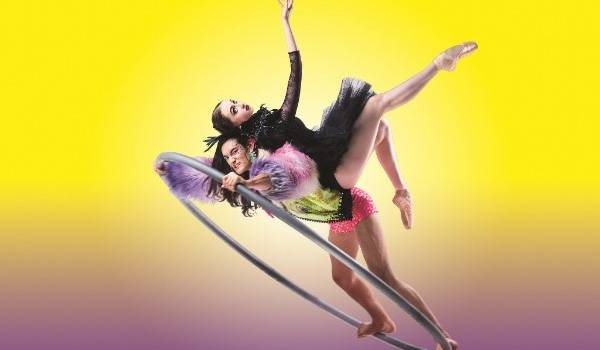 Published on June 21st, 2018 | by Curtis Mayfield
Le Sacré Review
Great combinations have shaped history; what is peanut butter without jam? Can you picture Captain America without Bucky? How could we dance if Daryl Hall never met John Oates? Speaking of dance, the National Institute of Circus Arts (NICA) has teamed up with The Australian Ballet School to create the fantastic and disturbing (but you know, in a good way) show Le Sacré, a twisted and beautiful performance of circus and ballet students. What might be more impressive than the actual performances themselves is how young these talented youngsters are and the amazing tricks they pull off. Watch out for performers dangling from the ceilings by their legs as a Mad Max on acid styled story plays out below them. In fact so much poised drama and back flipping magic happens all on NICA's massive stage, it's actually hard to focus on which beautiful piece of performance to fix your eyeballs on – which is far from a bad thing.
The show casually begins with ominous rumblings and a pile of convulsing performers, which takes some confusing, but dazzling narrative turns. There is definitely a metaphor or two amongst the yelling and graceful acrobatics that went well over this reviewer's head – but hey look, that dude just did a flip through a hoola hoop! Cool! Co-directors Zebastian Hunter, Meredith Kitchen and Simon Dow have pieced together a complex theatrical delight that perfectly gives each performer their time to shine without putting the spotlight on just one player.
The soundtrack reflects just as much anger, grace and beauty as the performers do with some heavy bass tracks mixing into what a dying soul might sound like. What else is impressive is how the students use each other to perform some breath-taking stunts. You won't be hard-pressed to see one or two (or three!) performers use a stage buddy to hoist themselves into the air and twist their body into a cool shape before touching safely back on the ground.
The show starts with a lot of anger and hate but ends on a note of love and partying so good feels for all who made the wise choice of seeing this show. Just try not to get dizzy when you witness the head spinning manoeuvres of these talented performers and keep in mind that though the show is entertaining it could be a little confronting for younger kids, especially when there's a lot of yelling and screaming being drowned out by intense heavy techno music. With that being said the show is still appropriate for all ages. So kudos to the teaming up of NICA and The Australian Ballet School for putting together a rare and exciting piece of performance art that happily lingers way after you've left the building.
For more information, please visit – https://www.nica.com.au/
Gallery