Comics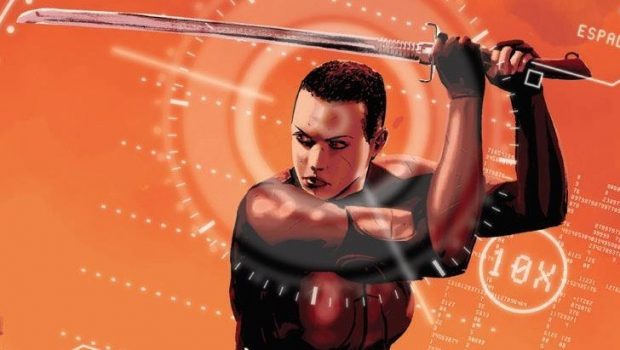 Published on July 29th, 2019 | by Matt Fischer
LAZARUS RISEN 2 REVIEW
Summary: While Lazarus Risen 2 is a great story, the constant delays are unfortunately infuriating, however it's still damn good!
SPOILERS INHERENT IN REVIEW
This book is downright infuriating. The content is not what's infuriating, it's the constant delay that kills me and, as such, the content.
When Lazarus was originally announced way back and released in 2013, Greg Rucka gave an interview where he said that he aiming for 100 issues. Now, to be frank, 100 issues of Rucka writing anything is gold, but here we are SIX years later and we have had a a grand total of 31 min issues that drive the story forward. Yes, there have been six one-shots and 3 sourcebooks that give a great deal of world building to this story, but at this rate, the book is going to finish in a decade or longer, and that is just too damn long. That's not even mentioning the fact that the book has now gone bi-monthly.
In terms of the story in this issue, Rucka brings the goods. Forever finishes her war with her former lovers body (just go with it) and another Lazarus Zefferino. Rucka has always been good at writing action, and this is assisted by Michael lark's fantastic work. Everything in this ssue (and every issue) is crispy, clean, and highly detailed. The page to look out for in this issue is Eight's suicide attempt.
Poor Eight. She is dealing with so much right now, and we all know that she's only being bred to become the new Forever Carlyle Lazarus once Forever dies. She apparently keeps trying to kill herself, but it just won't work. As stated earlier, her suicide attempt is brutal to watch, f only because as hard as she tries, she just will not die.
Another nice bit of new info we receive is that Mr. Carlyle is MARRIED! We don't get her name, but she apparently lives in the mansion and she is also sick (or at least seems to be…she does have a private nurse.)
If this book had a regular schedule, it's be 5 stars. With the way the story has progressed however, it takes it down a full star.
4 out of 5.
Gallery