Games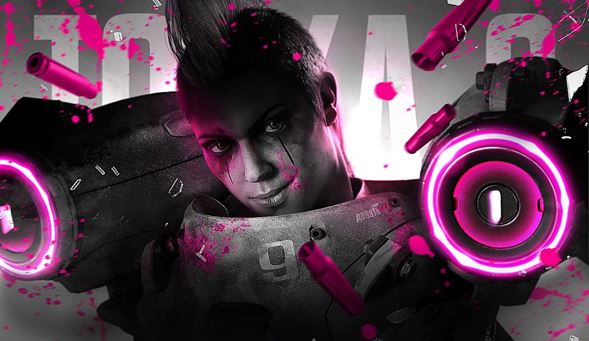 Published on June 3rd, 2016 | by admin
LAWBREAKERS FIRST ALPHA TESTS SCHEDULED FOR JUNE
SYDNEY – JUNE 3, 2016 – In advance of showing more of the game at E3 this month, Boss Key Productions today announced that gamers will be able to participate in LawBreakers' closed alpha tests beginning in mid-June. Specific dates and more information about the alpha roadmap will be revealed by Cliff Bleszinski at PC Gamer's "PC Gaming Show", which will be streamed live on Twitch Tuesday, 14 June 2016 from 4:30:00 AM.
Sign Up for LawBreakers Alpha, Here
Watch LawBreakers Alpha Live Before E3 Leading up to the PC Gaming Show, select Twitch streamers will go head-to-head to lead the first livestreams of LawBreakers from the game's pre-Alpha build. Fans can tune in on Tuesday, June 7 and Thursday, June 9 to see the action-packed Overcharge mode played on LawBreakers' first map, Grandview, by some of their favourite high-profile gaming personalities, including:
Lirik, GoldGlove, Ellohime, Ms.Vixen, Matimi0, TripleWreck, BroBQ, TimtheTatMan,  Sp00nerism, ActiBunniFooFoo, Melonie Mac, Level Cap, EdEMonster, Sattelizer Games, Darkness 429, MissesMae, Lindsay Elyse
What's LawBreakers? LawBreakers promises a bloodbath of role-based vertical team conflict, creating endless mastery and competition across an alternate American landscape. Players will choose whether to kill to uphold the "Law," or go out for blood as a "Breaker," as they take part in the combat raging across iconic locations including the boiling oceans off the Santa Monica coastline, a gravity-ravaged Grand Canyon and beyond. The studio is currently hosting a series of small pre-alpha tests to prepare the servers for the upcoming closed alpha.
Registrations are still open on www.lawbreakers.com for players interested in a chance to join the early action when the closed alpha officially begins in the coming weeks. The closed alpha will continue intermittently throughout the summer and availability will be limited, but scaled, as part of the ongoing plan to stress test the servers in addition to testing gameplay and content.