Events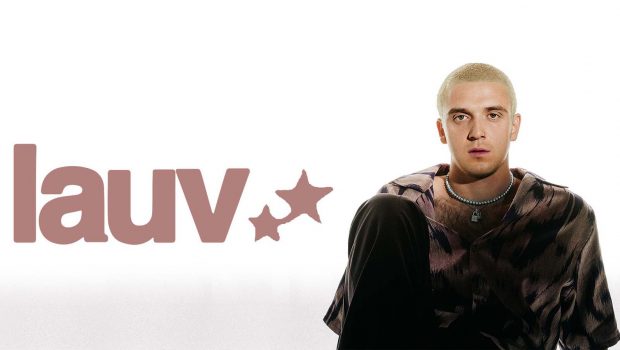 Published on October 24th, 2023 | by Tory Favro
Lauv: Between Albums Tour – The Forum, Melbourne, Victoria, Australia 23/10/23
Summary: A huge setlist from a talented singer, Lauv thrilled fans last night at The Forum
Last night, The Forum in Melbourne, Victoria, Australia hosted singing sensation Ari Staprans Leff, better known as Lauv on his Between Albums tour. 
The Forum, a beautifully presented venue was utterly packed with a sold out event, filled with cheering fans who hung unto every word presented by the performer. If you've never been to The Forum before, I would strongly suggest that you go. Whilst it is predominantly a standing venue, there are railings scattered throughout that help break up the viewing area, and also should you need it have somewhere to rest yourself or a drink. Even situated up the back of the venue everyone had a clear view.
The venue soundscape is fantastic, and the stage is viewable from any angle. If you are lucky enough, there are booths that you can sit in about midway down for those special events. The rest of the place is decked out with a beautiful mixture of art deco and modern. It really added to the ambience of the night with food and drink at the venue easily accessible.
Arriving early at the event still saw the line to the front door stretching back for over three blocks of excited concert goers. The venue made sure this line moved extremely quickly, which was a pleasant surprise, and in no time at all, we were all inside waiting for the concert to start.
Supporting Lauv was singing sensation Matt Hansen. Matt had a beautiful voice and entertained us for approximately 30 minutes, singing to a spellbound audience, who, for the most part, were pretty quiet during his set. The singer was dress modestly in simple pants and top with the focus being on his songs, not a fancy stage show. It was honestly as though he had wandered in from the street and was given a a microphone. In both the case of Matt and Lauv, a backing track was used in lieu of a live band. Considering they're great stage presence, I think that a live musical performance could've added significantly to the evening. As it was, we got to listen to some amazing voices fill the air last night. For myself personally, highlights of Hansen's set were Break My Heart which I had heard before and then Something To Remember which I had not. Matt also did a cover of Coldplay's Fix You which the audience sung along to.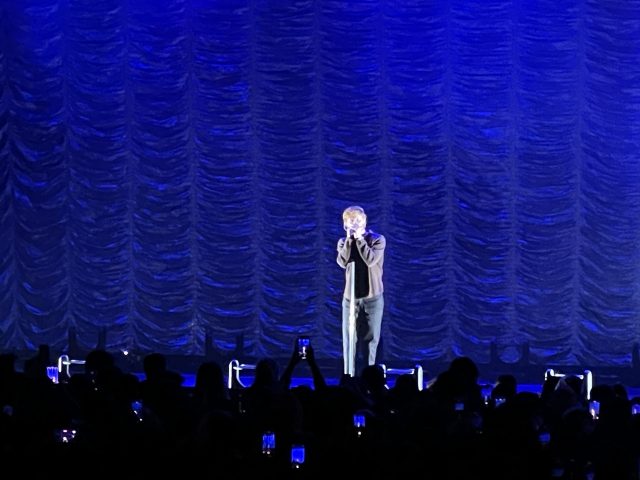 After a short break, Lauv hit the stage and entertained with approximately 20+ songs, including the very popular Love U Like That which is his most recent song, Molly in Mexico and Steal the Show being some of the most popular songs sung along with by the crowd. Later, on in the evening, Lauv also busted out his hit Breathe. Entertainingly enough this was presented as a choice for the crowd, however, this reviewer doing, his research had already noted that this was on the set list for the evening.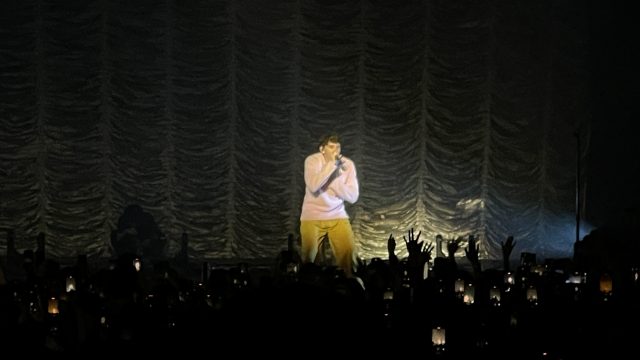 Lauv's set was similar to Matt Hansen, in that he sung by himself the entire time without any other musicians present. Clearly a vocal backing track was in use, which, in my opinion, took away from the performance on occasion, when he would stop singing in real time, allowing the backing track to sing the chorus for him, or there would be occasions when he had the mike pulled away, yet the song continued. Let me be clear the live performance was doing the heavy lifting, and Lauv has a beautiful voice that the entire audience adored, it just broke up my immersion in his show and songs when the backing track was clearly playing something he could've sung.
On a couple of occasions guitars were brought out for Lauv to play, and we were treated to some gorgeous acoustic arrangements, along with a cute little piano that also got centre stage for a couple of songs. The audience including myself had a fantastic time and really enjoyed the energy of the night, especially considering it was all being drawn from one person doing their thing on stage which is no small feat.
Lauv like Matt Hansen focused on his music and the performance as opposed to elaborate costume changes. The singer came out in a light pink jumper with what appeared from where I was in yellow pants and later stripped the top off to a simple white singlet. There were some humorous moments in the show, especially when Lauv drank out of his boot, bringing an audience member up to do the same with him. That is, she drunk out of her own shoe, not out of his boot! That would have just been awkward. Also and this was weird to me but the promo for the show had Lauv in his trademark blonde crewcut but in the time between that he had grown out his hair which was now a natural brunette! It was for a second like watching the wrong person take the stage (hahah).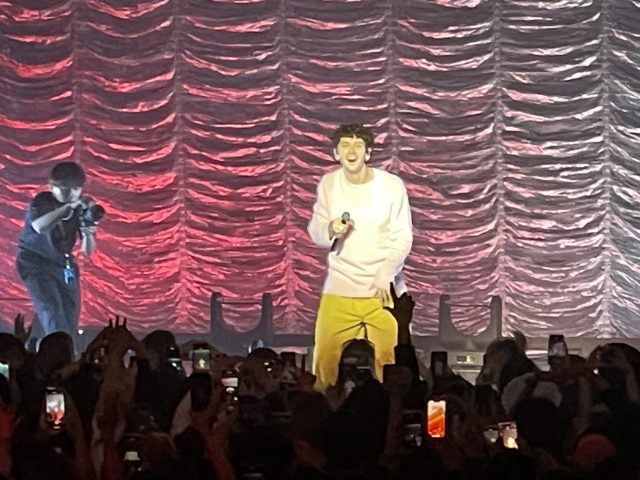 Later in the evening, Lauv briefly left the stage to return for an encore, not before a rendition of Happy Birthday which was really sweet. The whole evening was extremely wholesome and feel good throughout. The audience were really well behaved too, which made sense considering the music of the night but still was nice to notice. Something not related to the performance at all but an observation was the heavy presence of phones out filming the whole time, especially in the pit. Might just be me but if I'm at a live performance it's not my idea of a good time to watch it through my phone. It was to the point Lauv must have felt he was singing to phones on occasion!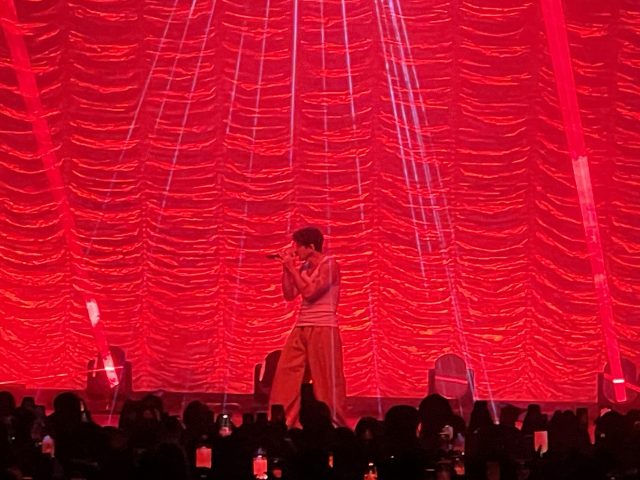 I think this fun show could've been made even better with the presence of other visuals or musicians. Even a screen behind Lauv would have been good, providing even better views of the performer for those at the back. Whilst you could clearly see everything on stage, little details would've been appreciated. Also, some of his songs were so gorgeous that the sedate lighting show would have benefited from some matching video with brighter hues. I'm not sure if this was planned or a restriction of the venue as I do know that Lauv has performed this tour with a video show in the background in the past.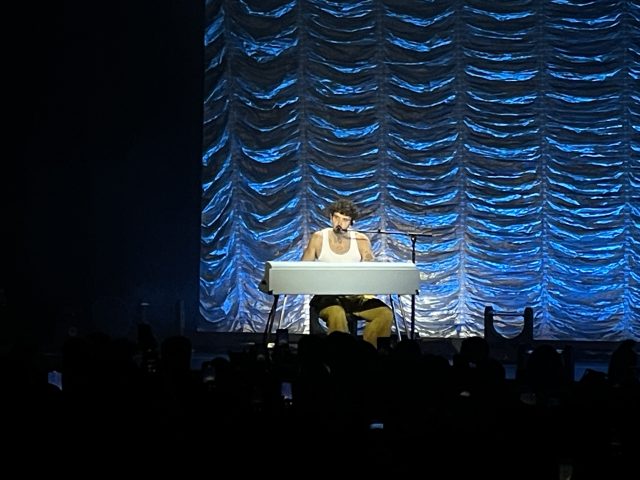 I honestly think that the Between Albums Tour last night at The Forum was a fantastic time for everyone who went. Filled with fun and great singing by a very popular performer ably assisted with an amazing support act. The venue, The Forum is a beautiful entertaining place that I certainly look forward to returning to. Sincere thanks to everyone involved in inviting impulsegamer along to the party.
Tory Favro.