News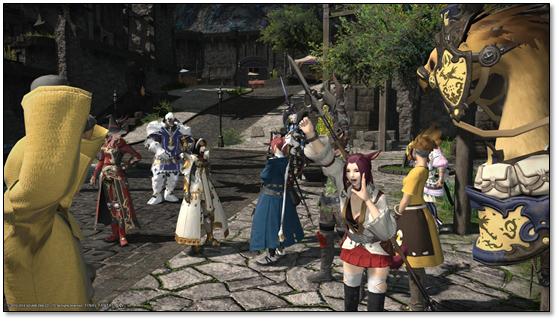 Published on April 15th, 2014 | by admin
Launch trailer for FINAL FANTASY XIV: A Realm Reborn PS4
SYDNEY (15TH April, 2014) – Square Enix Ltd. have celebrated the launch of FINAL FANTASY® XIV: A REALM REBORN™ for the PlayStation®4 (PS4) computer entertainment system with the release of a new launch trailer.
Already a major hit amongst critics and fans on the Windows-PC and the PlayStation®3 computer entertainment system platforms, FINAL FANTASY XIV: A Realm Reborn (FFXIV: ARR) brings the classic elements of the FINAL FANTASY franchise to the online world. Along with vastly upgraded graphics, this new version features PlayStation®Vita handheld entertainment system remote play functionality, which allows players to continue their adventure wherever they go. And with the PS4 Share feature, players can stream their favourite moments, and share memorable screenshots with friends and fellow community members. The PS4 version of FFXIV: ARR also takes full advantage of mouse and keyboard support.
Players who own the PlayStation®3 version of FINAL FANTASY XIV: A Realm Reborn can transfer their accounts to the PlayStation®4 version for free. Please note that, once upgraded, PS4 players will no longer be allowed access to the PS3 version.
To view the FINAL FANTASY XIV: A Realm Reborn PlayStation®4 launch trailer, please visit: http://youtu.be/LSi76JYhPRw.
Related Links
The Lodestone: http://eu.finalfantasyxiv.com/lodestone/
Official Website: www.finalfantasyxiv.com
Official Facebook: https://www.facebook.com/FinalFantasyXIV
Official YouTube: http://www.youtube.com/user/FINALFANTASYXIV
Official Twitter: @FF_XIV_EN