Games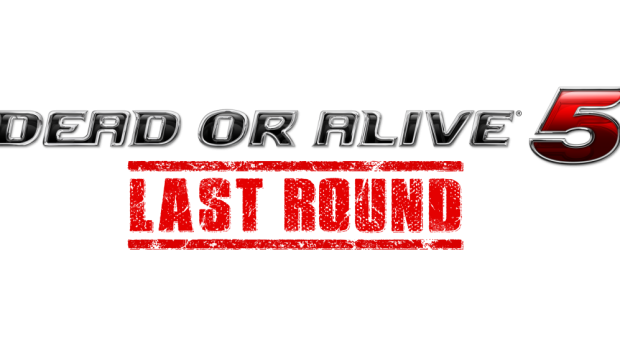 Published on October 29th, 2014 | by admin
LAUNCH DATE AND NEW STAGE DETAILS LEAD COMBO PUNCH OF NEW INFORMATION FOR DEAD OR ALIVE 5 LAST ROUND
Team NINJA recently unleashed an onslaught of new information for DEAD OR ALIVE 5 Last Round. Currently in development for the PlayStation®4 and PlayStation®3, Xbox One and Xbox 360®, KOEI TECMO Europe has confirmed that the game is schedule to launch on 19 February 2015.
With an official launch date in place, KOEI TECMO has detailed preorder incentives for retail preorders at EB Games and JB Hi-Fi. Players who preorder DEAD OR ALIVE 5 Last Round will receive exclusive costume packs including the "Ninja" (for Ayane, Hayabusa, Hayate and Kasumi), and Aloha (for Ayane, Hitomi, Kasumi and Mila) sets and exclusive costumes sets including the "Showstopper" (for Christie, Helena, Lisa and Tina) and "Beach Party" (for Kokoro, Leifang, Momiji and Rachel). 
Team NINJA has divulged into more new content players can expect in DEAD OR ALIVE 5 Last Round. Dynamic fighting stages are a hallmark of the DEAD OR ALIVE series, and they are taken to the next level in Last Round. A fan favorite stage from DEAD OR ALIVE 2 makes its glorious next gen debut in The Crimson. A multi-level stage set in a bustling urban street in Asia, players start out on sprawls of tin rooftops where victory and defeat teeter on a razor thin edge. Combatants are one good punch away from being thrown through the surrounding fence, treated to one of several all-new over-the-top Cliffhanger events, and ultimately smashing through to the lower level, a dimly lit street tinged only with the light of surrounding neon signs. In new next-gen screenshots released today, characters Kokoro, Brad, Leifang and Tina can be seen traversing and utilizing Danger Zones across both levels of The Crimson, while sporting brand new costumes and even customized hairstyles. 
Players who want to get a taste of what DEAD OR ALIVE 5 Last Round has to offer can play the main game content in DEAD OR ALIVE 5 Last Round: CORE FIGHTERS free of charge. Gamers playing on PlayStation 4 will have access to the free-to-download version via the PlayStation® Network which includes four fighters – Ayane, Hayate, Kasumi and Ryu Hayabusa – and almost every game mode will be available. Those playing on Xbox One will have access to a free trial version of Last Round via the Xbox Games Store consisting of the same free-to-download fighters and features as noted above, but is not expandable via additional purchases. Xbox One users wanting an extended experience can purchase Core Fighters for a small fee. This version includes all contents as the free trial, but adds four more fighters to the mix in Hitomi, Tina, Jann Lee and Bass, and is expandable from there via additional purchases. All users, regardless of platform, can transfer unlocked titles, costumes and Story Mode progress from the last-gen versions of DEAD OR ALIVE 5 Ultimate as well as compete with combatants from both the free and full retail version of DEAD OR ALIVE 5 Last Round. Additional characters, Story Mode and other features can be accessed for a fee. For additional information regarding DEAD OR ALIVE 5 Last Round: CORE FIGHTERS visit:
DEAD OR ALIVE 5 Last Round will take to the ring to deliver the signature DOA fighting style, wrapped up in the most graphically impressive version of a DEAD OR ALIVE game ever seen. Combatants will present an unparalleled level of life-like detail, and smooth striking animations that will firmly place every fighter in the heat of the moment. The game's dynamic interactive stages once again boast a range of visually striking locations from around the world, while offering even more destruction, deadly new danger zones and a higher level of strategic choices for players to utilize in the quest for victory. Character customization options get even deeper, as DEAD OR ALIVE 5 Last Round will offer over 300 open and unlockable costumes, and the brand new hairstyle and accessory options will give nearly endless possibilities to adorn the fighters for any occasion. Players can bring their run of rosters, costumes and accessories from DEAD OR ALIVE 5 Ultimate, as previously purchased DLC content will be transferable from last gen consoles to the PS4 and Xbox One.
Currently in development by Team NINJA, more details about DEAD OR ALIVE 5 Last Round will be revealed in the coming months.