Collectibles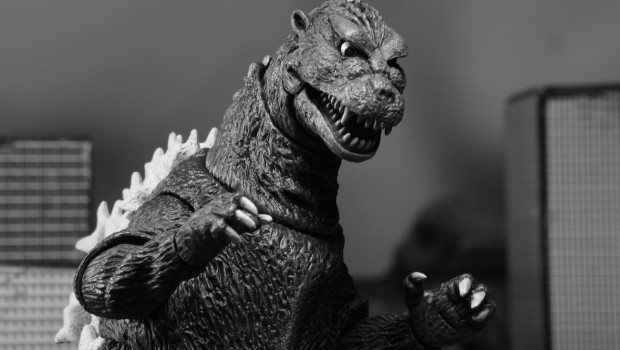 Published on September 2nd, 2015 | by admin
Latest news from NECA – Action Figures & Toys
Closer Look: Friday the 13th Part 6 Ultimate Jason 7″ Scale Action Figure
It's hard to believe that Jason Lives came out three decades ago – it's just as fresh (from the grave) now as it was then. But 2016 marks the 30th Anniversary of the film, so to celebrate, we've unearthed our own Ultimate Jason Lives figure!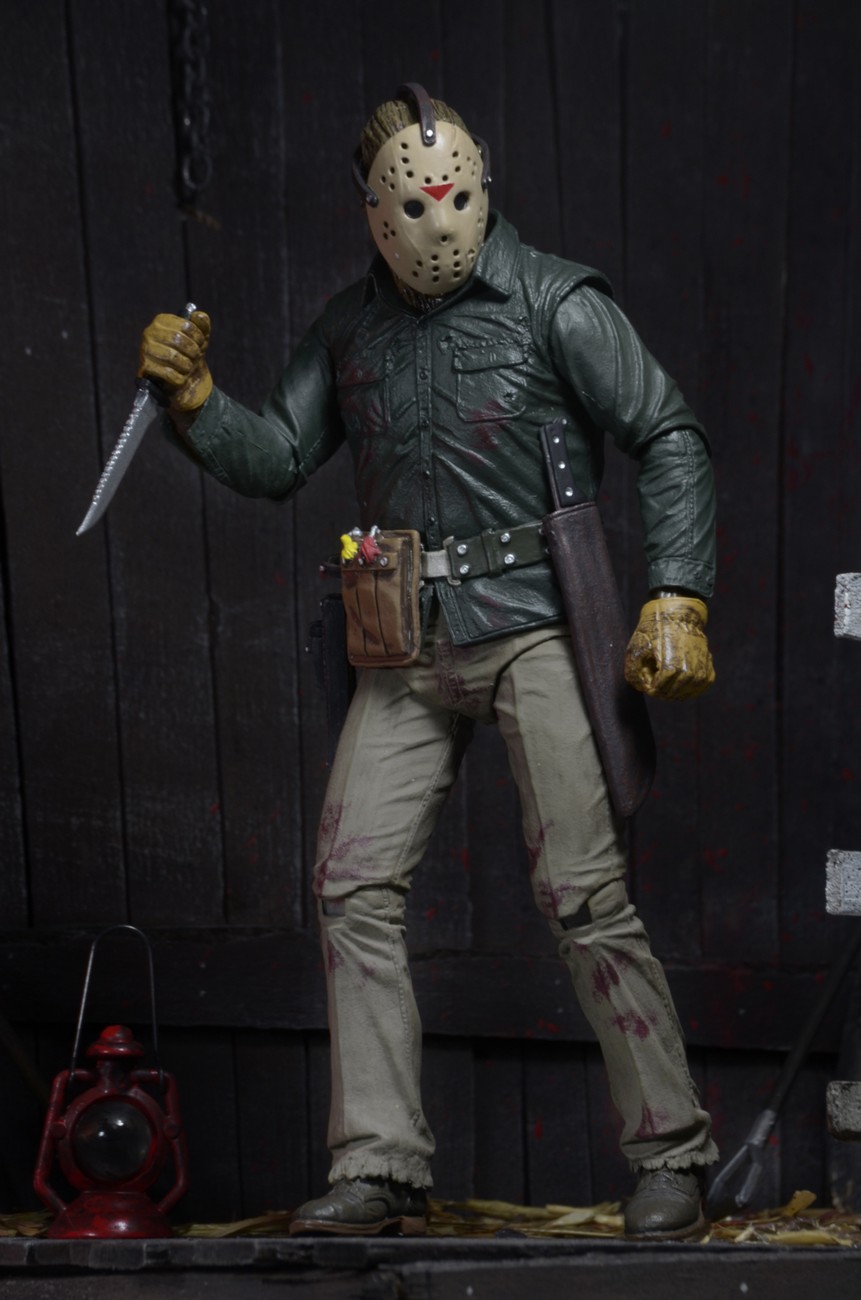 Friday the 13th – 7" Scale Action Figure – Ultimate Part 6 Jason
To commemorate the 30th anniversary of Friday the 13th Part 6, we present the definitive collector's version of Jason as he appeared in the 1986 film Jason Lives! This deluxe 7" scale action figure features a gruesome, freshly unearthed sculpt and over 25 points of articulation. It's loaded with accessories, too: removable mask, a machete and a knife that both fit into sheaths on his belt, the fence post that reanimated him and his tombstone. Packaged in a collector-friendly Deluxe 30th Anniversary window box.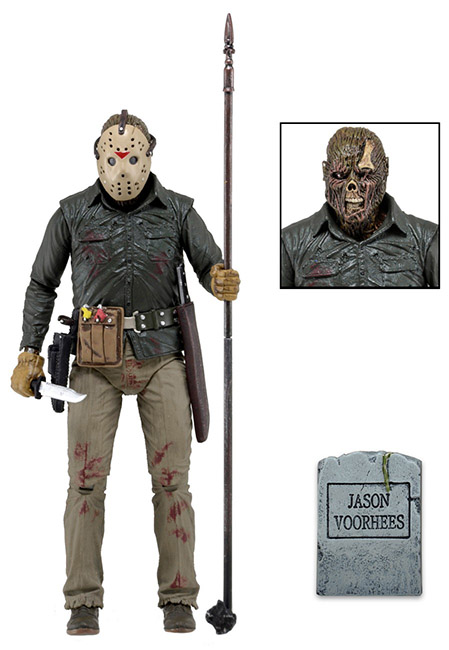 Gremlins 2 – Deluxe Boxed Action Figure – Bat Gremlin
One of the most requested Gremlins figures of all time is finally here! Our latest deluxe action figure from Gremlins 2: The New Batch is the spectacular Bat Gremlin, with a massive wingspan of nearly 18 inches. This detailed re-creation of the puppet seen in Gremlins 2 is fully articulated, including hinged ears, hinged jaw, and jointed arms that allow the wings to spread open and fold closed! At approximately 6 inches tall, it's perfectly in scale with our previous Gremlins action figures, too. Comes with a "flight" display stand.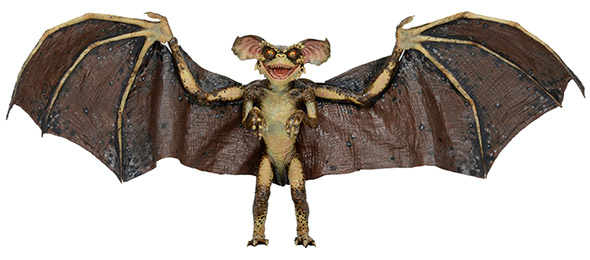 Cobblepot for Mayor! Batman Returns 1/4 Scale Penguin Mini-Poster
Our new Batman Returns Penguin 1/4 scale action figure, styled after the one and only Danny DeVito, is headed out to retailers in the coming days. We've got new in-package photos, and a special treat for collectors — a  downloadable mini-poster!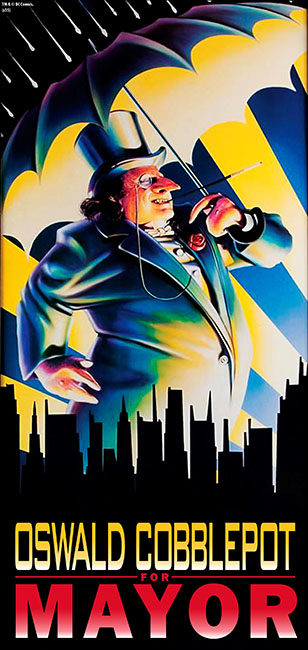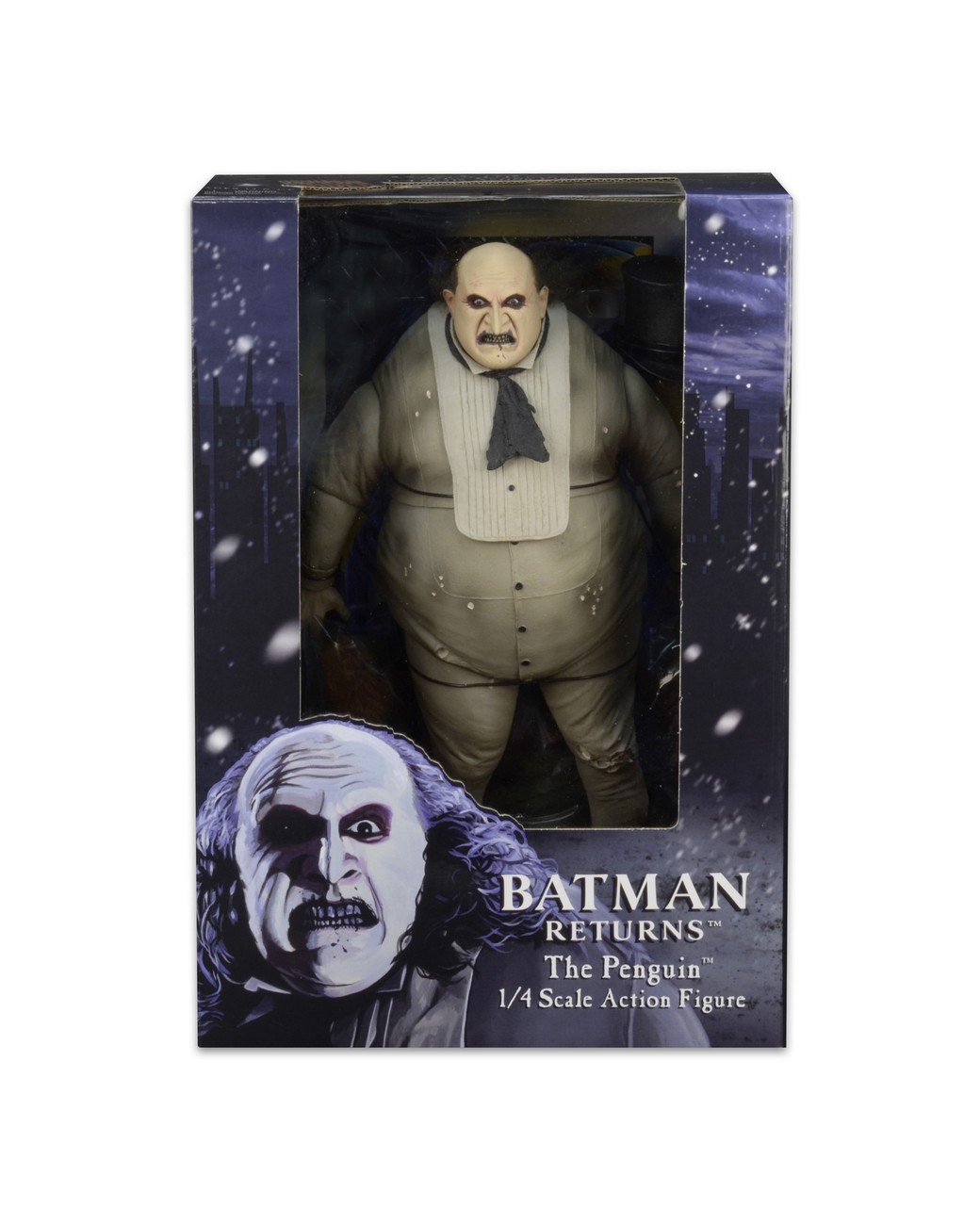 Shipping this Week: Godzilla 1954 – 12″ Head-to-Tail Action Figure
The most famous kaiju of all time is shipping out to retailers this week! O.G. ("Original Godzilla") will appear on shelves soon.