Blu-ray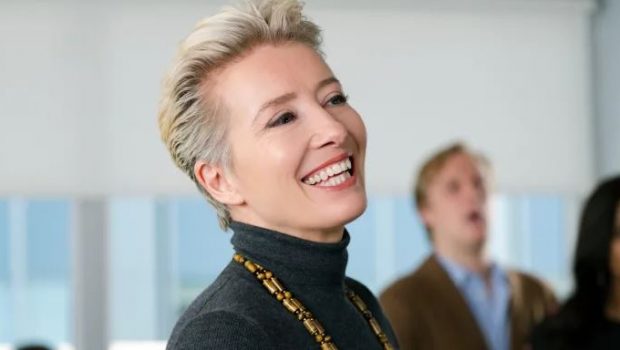 Published on December 18th, 2019 | by Curtis Mayfield
Late Night Blu-ray Review
We must have done something positive in a past life to be gifted the British greatness of Emma Thompson and American royalty in Mindy Kaling. Their pairing in Late Night resembles a mixture of The Devil Wears Prada (2006) and Funny People (2009). Thompson plays a female late-night show host, Katherine Newbury, who is comparable to the Meryl Streep's iconic character in Prada.
Katherine was once an edgy stand-up comedian. She now finds herself looking for an onscreen identity as her twenty-eight-year run as a host wraps up. 'I am a fifty‑six-year-old British woman who's never given birth and never seen a superhero movie,' she says to her all white male writing staff as she witnesses her ratings plummet.
Katherine is more Bill Maher than Jimmy Fallon but forced to interview Instagram models and Youtube personalities when there are no acclaimed feminist authors to book. Forever the problem child, Katherine bites back at her airy guests with so much wit and hilarity that you must cheer for this anti-hero. Online publications call her America's 'least favourite aunt' and it is a title she has earned. Too bored to remember names, she dubs her writers by number and for good reason. The all white male writers' team are carbon copies of each other, including Katherine's monologue writer, Tom (Reid Scott).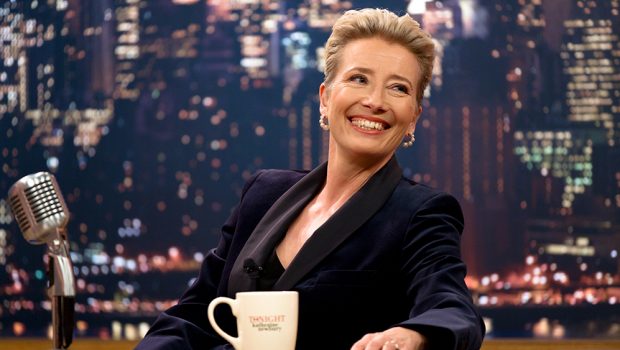 It has been so long since the team of dudes have worked with a woman that the women's bathroom is a second male one. The culture changes once Newbury hires Molly (Mindy Kaling), a chemical plant manager who has explored the joke-writing world. Molly is sweet but not too humble (and nor should she be) as she decides not to follow suit and kiss the ring of her comedic overlord. Instead, Molly reshapes Katherine's world with honesty and well-written jokes.
The story is comparable to Funny People by following an established comedian who has lost their voice after years of success and easy living. Emmy and Golden Globe awards litter Katherine's fancy New York City home. Happiness, however, remains unsighted. Threats from her new boss, Caroline (Amy Ryan), to replace her with a younger, douchebag male comedian (Ike Barinholtz) kicks Katherine into gear. Meanwhile, Molly slowly convinces her that making more political and social jokes is imperative (and no duh guys! Look at the success of John Oliver and Seth Meyers).
Molly and Katherine's relationship is the most interesting aspect compared to several forced, unnecessary ones. For example, a contrived romance between Molly and a hunky staff writer, Charlie (Hugh Dancy), is a snooze. While an extra-material affair between Katherine and Charlie is more interesting, especially with Katherine's husband (John Lithgow) at home suffering from Parkinson's disease (I told you she was an anti-hero).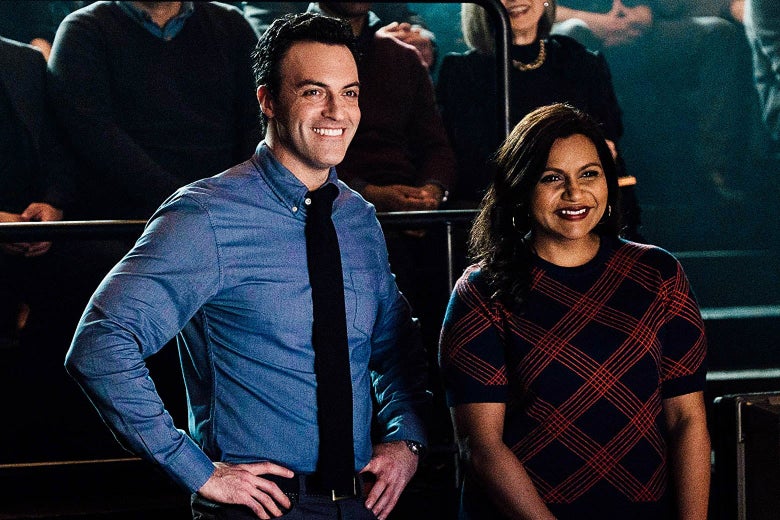 Despite the immense shadow that Thompson casts over the actors, Mindy Kaling shines as a comedic presence. It is fitting that Kaling melds into her character easily since she wrote the screenplay. While Katherine's journey towards her twilight years is worth watching. The first and second acts are original enough but the clichéd Hollywood ending diminishes proceedings. The Blu-ray special features are a worthy partner to this distaff movie with great insight into the making of this all female production (the director, writer, and leads all being women). The cast interviews and a real look into women's relationship with the comedy world are all must-sees.
Blu-ray Details
Genre – Comedy/Drama
Primary Format – Blu-ray
Label – Roadshow Entertainment
Subtitles – English Closed Captions
Rating – M
Year of Release – 2019
Summary: Mindy Kaling shines as a comedic presence and the first and second acts are original enough. However, the clichéd Hollywood ending diminishes proceedings.