Books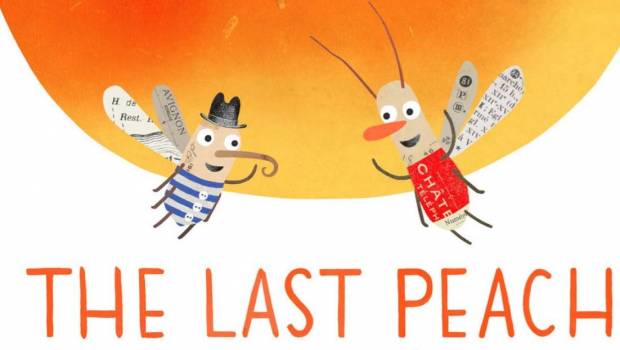 Published on April 2nd, 2018 | by Andrew Bistak
The Last Peach Book Review
Summary: The Last Peach is a celebration of friendship set in the colourful world of bugs
Written by internationally award-winning picture book creator Gus Gordon comes THE LAST PEACH, his latest book about two bugs who come across a difficult predicament as to who will eat the most perfect peach of the season. Needless to say these two friends have never faced such a challenge before as Gus Gordon takes younger readers on a delightful journey about the meaning of friendship and the power of working together.
It's such a juicy looking peach. What if we had just one little bite?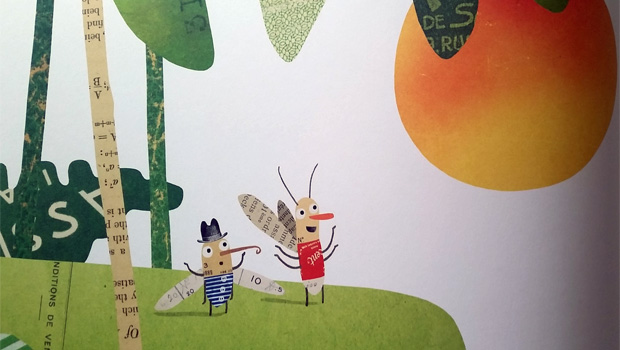 As this book is aimed at the younger reader, Gus ensures that there is enough text to help draw them without being overtly 'wordy', including their parents and more importantly by giving the best description possible as you follow these happy and sometimes a little angry bugs.
Complementing the words is the beautiful artwork that really enhances the story and the style used to help bring life to The Last Peach works well with its wiry accents and newspaper type clippings. This also sets the book apart from its competitors that makes it standout quite well.
How about we share the each with all our friends. They would LOVE us. We would be peach-hunting heroes!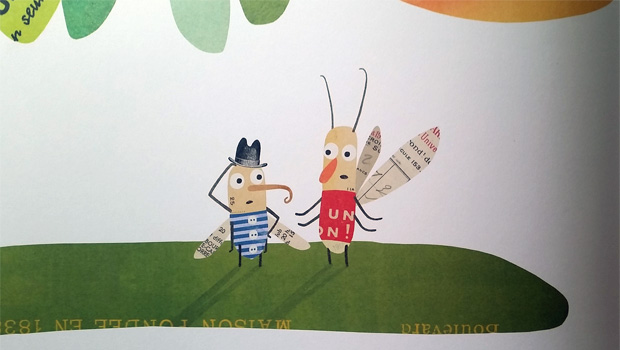 So although these bugs have found their prize, they question on whether they should eat this perfect peach alone, share it with their friends and then be hungry themselves or have it themselves. This does cause these two cute bugs to fight but at the end of the day, they come up with the perfect idea to leave this peach to mother nature herself.
I've had ENOUGH. I should have the peach because I saw it first.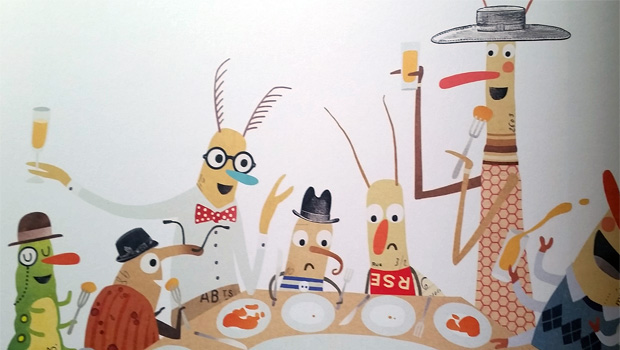 Final Thoughts?
Gus Gordon succeeds at creating a very engaging story about two friends who come across a situation that they believe has only one solution. Obviously their friendship prevails in the end with the highlight being the power of working together. Match that with the almost rhythmical text and stylised drawings and it's easy to see how The Last Peach may become a favourite to younger readers.
Recommended!
https://www.penguin.com.au/books/the-last-peach-9780670078912
Book Details
Title: The Last Peach
ISBN: 9780670078912
Category: Picture books
Format: Hardback
Publication Date: 02-04-2018
Publisher: Penguin Australia Pty Ltd