Hardware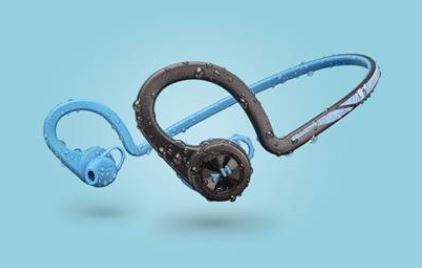 Published on September 2nd, 2016 | by admin
Last minute Father's Day gift guide!
With Father's Day only a few days… here are some last minute gifts for your dad!
Plantronics -BackBeat FIT
Is your father looking to work on his "Dad Bod" this year? Why not give your dad the Plantronics® BackBeat FIT wireless stereo headphones providing all the power, safety features, and premium audio for him to stay motivated and moving, indoors or out. Whatever your dad's workout, the flexible, sweat and water‐proof Plantronics BackBeat FIT wireless stereo headphones will keep pace with him!
RRP AU $179.95
SanDisk Connect Wireless Stick
The redesigned SanDisk Connect Wireless Stick is the perfect gift for busy dads on the go looking to take control of their content anywhere, anytime this Father's Day. The device offers freedom for dads to save and access photos, videos and other files from your their favourite Wi-Fi-enabled devices. The SanDisk Connect Wireless Stick works with smartphones, tablets and computers, and allows up to three mobile devices to transfer content at a time so your dad can access her favourite content across all her devices.
16GB, 32GB, 64GB, 128GB ERP AU$49.95-179.95
SanDisk Ultra Dual USB Drive 3.0
With SanDisk Ultra Dual USB Drive 3.0 your dad can easily transfer photos & videos between Android™ devices and computers to free up spaces on her phone.
Quickly and easily transfer files between OTG-enabled Android smartphones and tablets and PC and Mac computers.
The SanDisk Ultra Dual USB Drive 3.0 makes it easy—and fast—to free up space for photos, videos, songs, and more. Now your dad can easily free up memory to make more memories!
16GB ERP AU$29
32GB ERP AU$39
64GB ERP AU$69
SanDisk Extreme Portable SSD 500
The SanDisk Extreme 500 Portable SSD is the perfect gift for dads looking to maximise file storage on-the-go. Less than half the size of a smartphone and delivers more than four times the speed of a portable hard drive.
The new pocket-sized drive allows dads to transfer big videos and photo libraries. This light-weight yet durable drive is a high-performance solution suitable for any mothers looking for fast, reliable storage on the go!
120GB ERP AU$159.95
240GB ERP AU$219.95
480GB ERP AU$379.95
SanDisk iXpand Flash Drive
Say hello to the iXpand Flash Drive, a great gift for dads with iPhones looking for the easiest way to transfer their favourite photos, music and videos between iPhone, iPad, PCs and Mac computers.
Quickly free up memory on your iPhone or iPad, and instantly expand storage to your iPhone. The iXpand can automatically copy photos and videos from the camera roll to the drive when connected, and quickly free up memory on your iPhone or iPad while playing all popular format videos and music files from the drive.
16GB, 32GB, 64GB and 128GB capacities, with ERPs of $79.95, $109.95, $149.95 and $229.95 Respectively.
Swann OutbackCam
Is your dad the outdoors type, always trying to take you camping? The Portable HD OutbackCam is the perfect camping accessory allowing you to see what kind of little creatures are coming up to your tent in the middle of the night snooping around. It has motion triggered recording so you don't need to watch through hours of footage to see 10 seconds of a wandering wallaby. The camera operates on 8xAA batteries which will monitor for several months. Available online at Swann, or Infront Technologies, Big W and Bunnings.
RRP AU $279.95
http://www.swann.com/media/catalog/product/cache/1/image/400×400/9df78eab33525d08d6e5fb8d27136e95/o/u/outback_cam_swvid_140obc_left.jpg
Xtreem SkyRanger Video Drone
Is your dad a bit of a videographer always trying to make cool videos, especially when you're on holidays? With the Xtreem SkyRanger Video Drone he'll be able to record from camera angles he never thought possible. The SkyRanger will also let your dad sit in the pilot seat, with its incredible First Person View (FPV) where you can watch from the drone's perspective on your smartphone. Your dad will look like a world-class pilot with all the tricks and flips he can fit into its 10 minute flying time.
RRP AU $269.95
Sky Ranger – 720p Video Drone
If your mum drives a lot (and let's face it, all mums are chauffeurs in one way or another!), the Swann Navigator HD Dash Camera is THE gift to get for her. This neat little device can detect things like sudden acceleration, collisions and can protect your mum from fraudulent insurance claims.
RRP AU $229.95
http://www.swann.com/media/catalog/product/cache/1/image/400×400/9df78eab33525d08d6e5fb8d27136e95/a/d/ads_140_dashcam_right.jpg