Games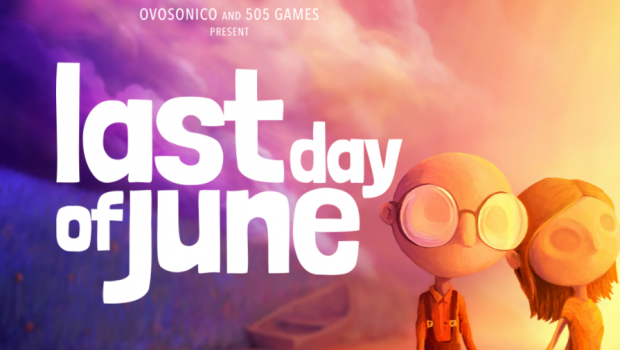 Published on September 1st, 2017 | by admin
The Last Day of June … AVAILABLE NOW!
CRITICALLY ACCLAIMED CINEMATIC ADVENTURE LAST DAY OF JUNE AVAILABLE NOW
Highly Anticipated Emotional Journey Launches Today on Steam and PS4,
Publisher 505 Games Offers Limited-Time Promotion for Indie Game Fans
CALABASAS, Calif. – Aug. 31, 2017 –
505 Games and Ovosonico's award-winning
Last Day of June
has launched on Steam for PC and PlayStation®4. The interactive tale of love and loss from an all-star team of creators including critically acclaimed director Massimo Guarini, musician Steven Wilson and writer/director Jess Cope is available now worldwide for

 $19.99 USD on Steam and 

$29.95 AUD on PSN.
Last Day of June official accolades trailer (ESRB)
Last Day of June official accolades trailer (PEGI)
As part of a limited-time launch promotion running from today through Thursday, Sept. 14, indie game fans who purchase via Steam will receive a 10% discount and a bonus copy of another award-winning 505-published title, Brothers – A Tale of Two Sons­.
"This game is a deeply personal project that explores universal themes of life and love, but also the contradictions of loss and how we process the emotions that come with it," said Massimo Guarini, founder and CEO, Ovosonico. "My goal was to create an interactive experience that anyone can relate to, whether or not they are a traditional gamer, and I think we achieved that with Last Day of June."
Last Day of June
is a poignant single-player journey that progresses participants from a viewer joining Carl and June on what begins as a magical outing to their favorite spot, to a character deeply intertwined in the narrative, as they try to unlock the sequence of events that could save the day – and June's life. In this artistic experience, players will solve emotionally challenging puzzles in an attempt to turn back time, compelling them to ask themselves "What would you do to save the one you love?"
"Last Day of June is an emotional experience unlike any other, and we're thrilled to add it to our line-up of award-winning titles," said Tim Woodley, SVP of global brand and marketing, 505 Games. "This cinematic adventure really resonates with everyone who has played it, and we're happy to have played a part in helping bring Massimo's vision to life."
Last Day of June
is available for purchase now as a digital download on Steam
and 
the PlayStation Store
and available in languages including English, French, Italian, German, Spanish, Brazilian Portuguese, Russian, Chinese, Japanese and Korean.