Films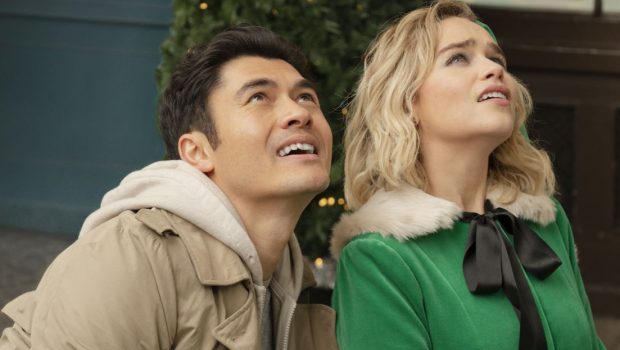 Published on November 9th, 2019 | by Nicki Newton-Plater
Last Christmas – Film Review
Reviewed by Nicole Newton-Plater on the 8th of November 2019
Universal presents a film by Paul Feig
Produced by Paul Feig, Jessie Henderson, David Livingstone, and Emma Thompson
Screenplay by Emma Thompson and Bryony Kimmings
Starring Emilia Clarke, Henry Golding, Michelle Yeoh, and Emma Thompson
Music by Theodore Shapiro
Cinematography John Schwartzman
Edited by Brent White
Rating: PG
Running Time: 105 minutes
Release Date: the 7th of November 2019
Paul Feig's Last Christmas is inspired by George Michael's Christmas anthem and resembles a cluttered and overdecorated Christmas tree. Its predictability as a holiday movie is countered by being a fun, uplifting, and heart-warming addition to the genre. The combination of Feig's direction and Emma Thompson's screenwriting is exciting, and Last Christmas delivers everything a Christmas film promises. The story, themes, music, and visuals match the holiday spirit. It also uniquely pairs tropes typical of the subgenre with unexpected themes and social issues. While overly ambitious and busy, its accomplishments are admirable in its brief runtime. As such, the comprehensive way it ticks every Christmas movie box will be tedious for some but delightful for Christmas lovers.
Kate (Game of Thrones' Emilia Clarke) is a down-on-her-luck heroine who lives a destructive lifestyle and begrudgingly works in a London Christmas store as an elf. While lucklessly pursuing her dream as a singer without commitment, she soon meets Tom (Crazy Rich Asians' Henry Golding). He is a charismatic and mysterious stranger who helps her see the magic in life and inspires her to reinvent herself. We have seen this story many times before in countless romantic comedies and Christmas films. While predictable and lacking exhilaration, the story's execution remains uplifting, inspirational, and moving.
At the film's Sydney Premiere, Feig described Emilia Clarke's unquestionable star power, a trait she exhibits throughout this film. Kate transitions from being unlikable to a character with whom the audience completely empathises, especially regarding her relationship with Tom. The screenplay's efforts to connect and relate to Kate feel manipulative and irritating. However, in the holiday spirit it is forgivable due to Clarke's performance, which imbues Kate with warmth. Golding is a picture-perfect love interest and lifts his performance to match Clarke's. Their great chemistry further strengthens the audience's emotional investment.
Despite an onslaught of fairy lights, colourful tinsel, disturbing Christmas tree decorations sold by Santa (Kate's boss is hilariously played by Michelle Yeoh), and predictably festive music, Last Christmas attempts to transcend these holiday movie staples. The film is not only based on the 1986 Wham! classic, played over 500 times in every shopping outlet throughout the holiday season, but it also acts as a tribute to George Michael's musical legacy. It features the song it is named after, Michael's other hit singles, and a newly released song. There are also several Wham! and George Michael Easter eggs, which makes this a subtle cinematic tribute to the man who this Christmas will have passed away three years ago.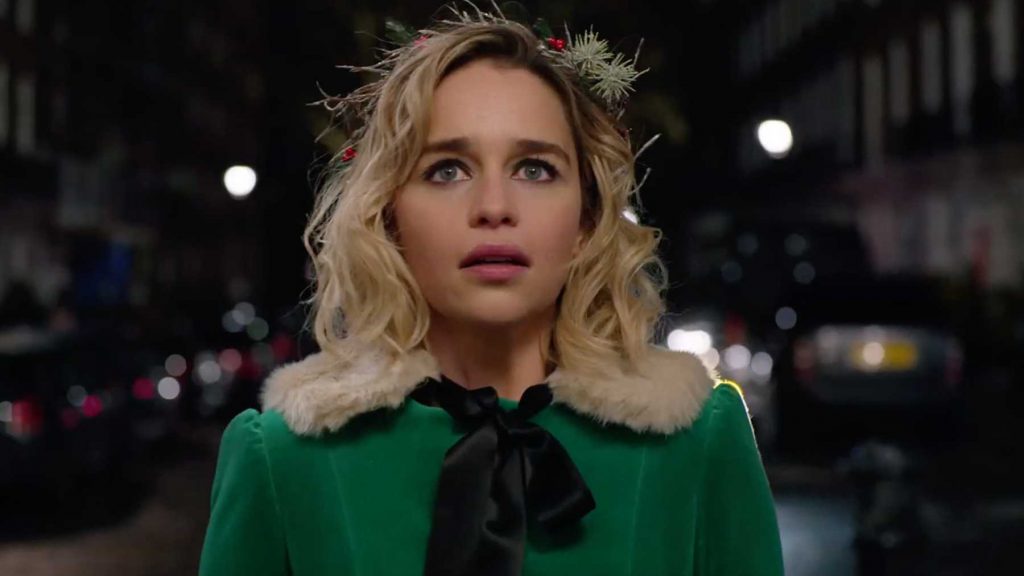 The plot skirts on the effect immigration, health problems, and homelessness (an issue once close to Michael's heart) have on families. With Kate's family moving from Yugoslavia when she was younger to escape the war, her family struggles to adapt to life in the UK. Her father, Ivan (Boris Isakovic), cannot find work in his profession and her mother, Petra (Emma Thompson), struggles to relinquish her old ways. Both their troubles have negative effects on the family. Thompson convincingly plays Petra and takes quirks that many will recognise from their own mothers and turns them into comedy gold.
By approaching too many subjects in the hope of distinguishing itself, Last Christmas fails to delve into the heart of its most serious themes. Its downfall is that the screenplay draws us towards serious issues (especially the homeless epidemic), but resorts to Christmas tropes before saying anything substantial. Evidently, Paul Feig and Emma Thompson have attempted to bring more to the table with this comforting reminder of how wonderful it is to be alive. Yet their ambitions result in too much noise alongside the Christmas carols. Nonetheless, it is enjoyable and uplifting and will become a regular December viewing for years to come.
Summary: Last Christmas fails to delve into the heart of its most serious themes. Nonetheless, it is enjoyable and uplifting and will become a regular December viewing for years to come.