Hardware
Published on October 24th, 2015 | by Andrew Bistak
Laser Wireless WiFi Speaker Review
Summary: Laser Wireless WiFi Speaker (SPK-WFQ10) is great value for money that produces some excellent audio through WiFi technologies with decent sound clarity
Laser have released a new Wireless WiFi Speaker for the Australian market with the SPK-WFQ10 which not only allows you to stream music from your smartphones or tablets but it boasts other online audio services like Spotify, iHeart Radio and Soundcloud. In terms of design, the SPK-WFQ10 is quite a Spartan looking device that comes in two colours, white and black.
However unlike Bluetooth speakers, WiFi increases the quality by giving the user access to 196Khz / 24 bit Lossless Audio with this speaker system producing crisp, well-balanced and distorted free audio that actually packs quite a punch.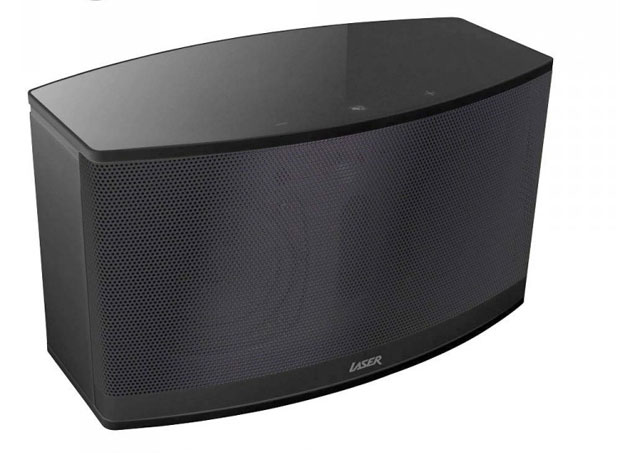 Even though the Laser Wireless WiFi Speaker only supports stereo with its 20 watt speakers, you could purchase additional speakers from Laser to really increase your audio experience. On the front of the device, there is a metallic grill mesh which protects the two speakers and on the bottom is the Laser logo.
On top of the device are three touch buttons which include volume up/down plus a handy mute button. On the back of the device there are two ports for power and AUX with a "set" button in the middle which allows you to reset the device or use its WPS feature to connect to your network.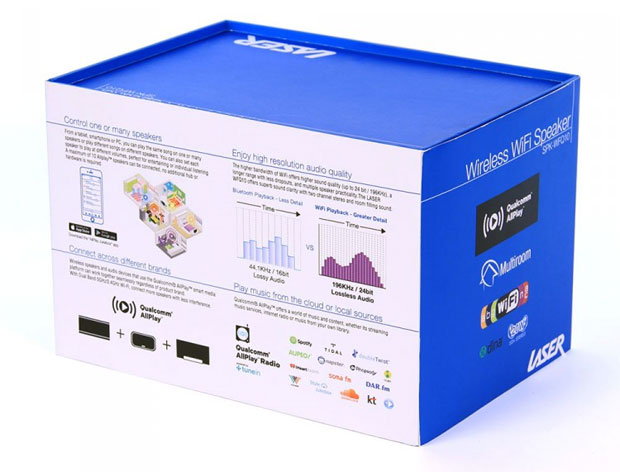 Another highlight of the SPK-WFQ10 is that the WiFi supports dual bands which is 5Ghz and 2.4Ghz and it's also powered by Qalcomm AllPlay which allows you to access the device via your iOS and Android devices. Add in a 12-month warranty and you have everything you need to stream music throughout your house thanks to the flawless WiFi format.
The Laser Wireless WiFi Speaker also retails for $179.95AUD (October 2015) which is quite affordable and the first you thing you notice about the product is how well packaged it is.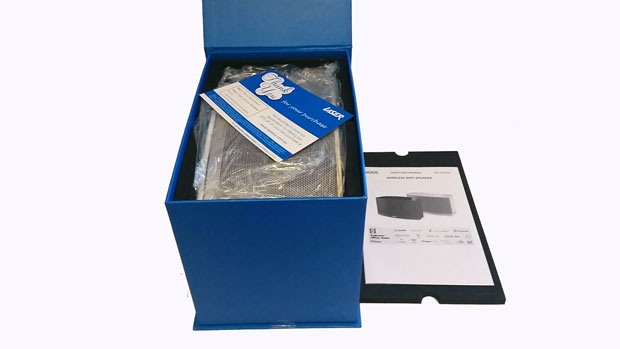 Out of the box, you have the SPK-WFQ10, the power cable, manual and also a 15% voucher for other Laser products which is a cool little bonus. Installing the product should be a relatively easy experience and once you have connected it to your power, you simply need to download the app which for Android devices is the AllPlay Jukebox. By running this app, it basically searches for the speaker and once it is found, you need to enter your password for your WiFi router.
Another option for installation is the WPS (WiFi Protected Setup) that by putting it next to your Router and pushing the WPS button, it will connect to your network provided you have a WPS enabled router. If all else fails, another option is connecting directly to its IP address of 172.19.42.1. Once done, you can start playing music immediately or accessing various online radio services.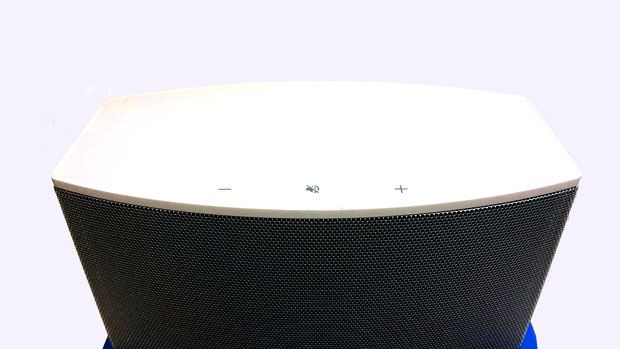 We did have a small glitch with the installation process which was more an issue with our Samsung Galaxy S5 that had an old version of the operating system. This also caused issues with other smart devices accessing the speaker but once we upgraded the operating system, the phone immediately fixed any issues it had with the "onboarding" issues. So on that note, most users should have no issues in setting up the WiFi speaker but if you do, Laser have excellent technical support who helped resolve our issue in no time.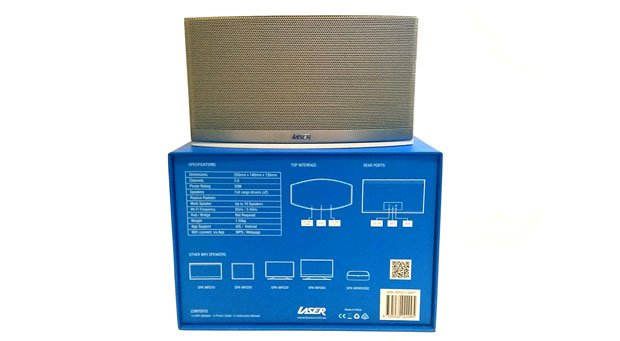 When it comes to sound quality and as mentioned, the Laser Wireless WiFi Speaker produces some excellent audio with great levels, decent bass and given that there are only two 20 watt speakers inside, it can be quite loud. So while I streamed music from my phone and various music services, it was quite clear. Sure it can get a little distorted if too loud but overall the sound quality was very impressive and we tested a variety of genres from modern to classic and a touch of heavy metal, including pop, rap and hip hop. The AllPlay Jukebox app is also quite easy to use which gives you full control over your music library.
Final Thoughts?
With a recommended retail price of $179.95AUD, the Laser Wireless WiFi Speaker (SPK-WFQ10) is great value for money and although we had a slight glitch with our setup, Laser quickly addressed the issue for us. More importantly, the SPK-WFQ10 produces some excellent audio and we had no drop outs while we streamed from our own personal music library to online music services. It's also a well designed product and considering what's under the hood, the audio was quite loud and the AllPlay Jukebox is extremely easy to use. All in all, a great Wireless Wifi Speaker from Laser!
Specifications
Channels (Audio Signal): 2 (Stereo)
Power Rating (RMS): 20 Watts
Speakers (Full Range):  2
Multi Speaker: Mode Y, up to 10 speakers
WiFi Frequency:  5Ghz / 2.4Ghz (802.11abgn)
Internet Radio: Y
Apps:  iOS / Android
Music Service: Yes, includes Spotify and many others
Setup / Configuration: WPS / Web Page (Via IP Address)
Warranty: 12 months