Hardware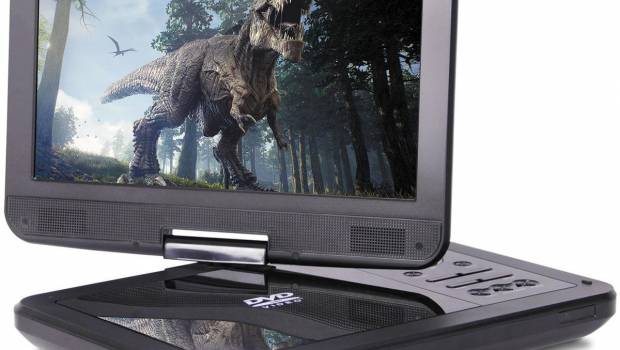 Published on April 28th, 2020 | by James Wright
Laser Portable DVD Player 10″ Review
Summary: Laser Portable DVD Player 10" provides entertainment on the go or just at home!
4
Portable entertainment!
The Laser Portable DVD Player 10″ is a great little mobile multimedia device that while it's been designed for watching videos, can also be used for music and photos. Well packed from Laser, this DVD/CD player comes with everything you need on your multimedia journey that includes the 10″ (16:9) DVD Player, a 12 volt car power connector, an AV cable, 240 mains power adapter, earphones, remote control (including batteries) plus a manual, including a carry case that can be used on a car seat so that children can watch videos!
The 10" Laser Portable DVD/CD Player can be taken anywhere – especially in the car, train or on a plane. The larger high resolution screen offers a shared viewing experience for all the kids. The proprietary anti-skip technology buffers playback ensuring your movie plays smoothly even when the journey is bumpy! Our larger rechargeable lithium battery offers longer playing time than the competition and the Sony® optical pickup ensures consistent image quality, faster load times and longer life.
– Laser
To use, you simply unpack the product from the box and connect it into the power and presto, you're ready to watch a wide assortment of movies or TV series on this excellent portable device. While connected to the main or your car, it will charge the DVD player thanks to its large Lithium Ion battery. Furthermore it's a well designed product with a rotatable screen (180 degrees) and surprisingly the LCD is quite sharp with vibrant colors and deep blacks that can be viewed on a variety of different angles well.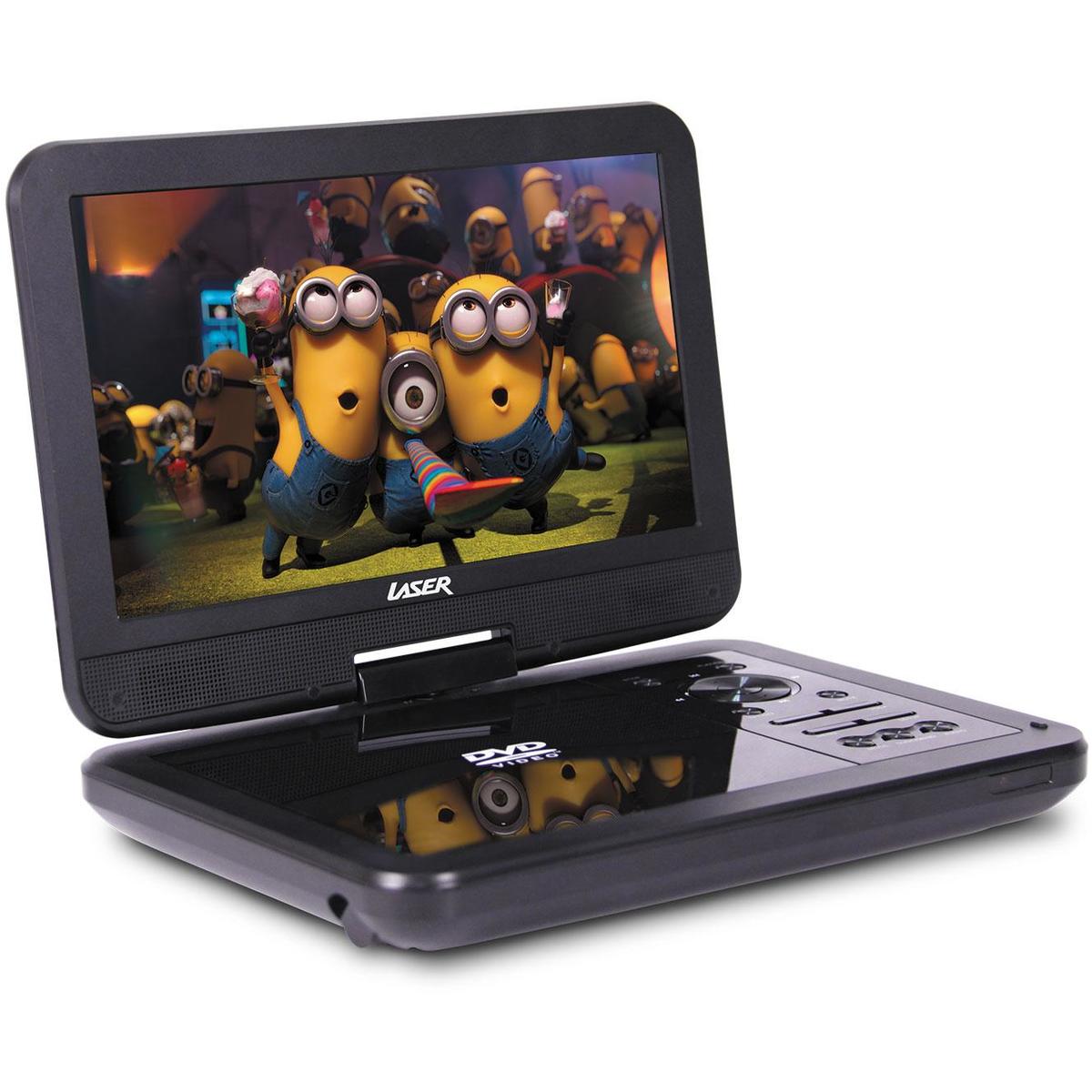 The menu system of this Laser Portable DVD Player 10″ is relatively straight forward to use and it will automatically detect whether a DVD, USB stick or memory card is inserted into the device. There's also plenty of controls to be found on the device and the remote control. While the menu system is a little clunky, the remote control probably has 50% too many buttons on it but nonetheless, it's all about quality and the quality of the video playback is exceptional.
Unboxing Photos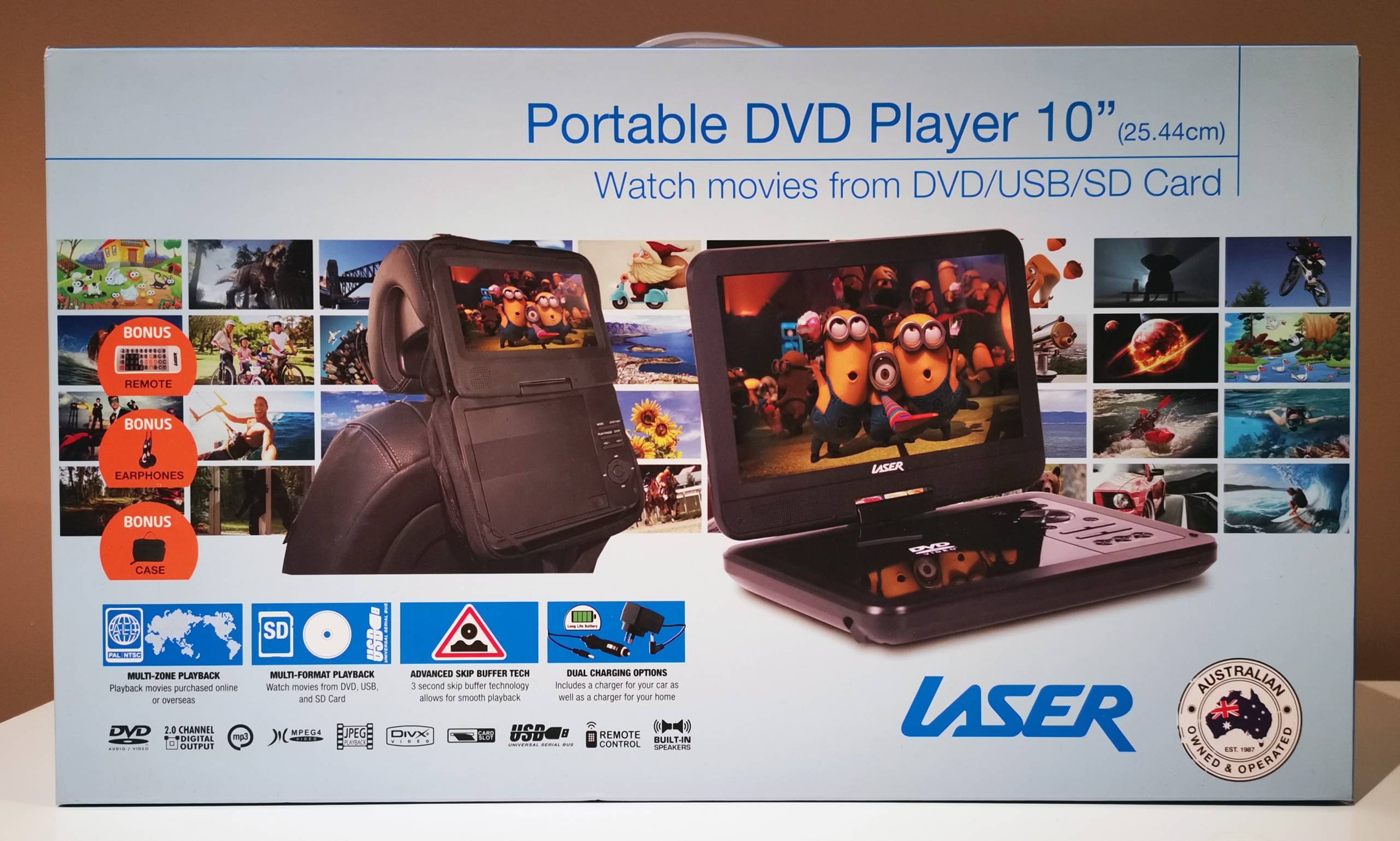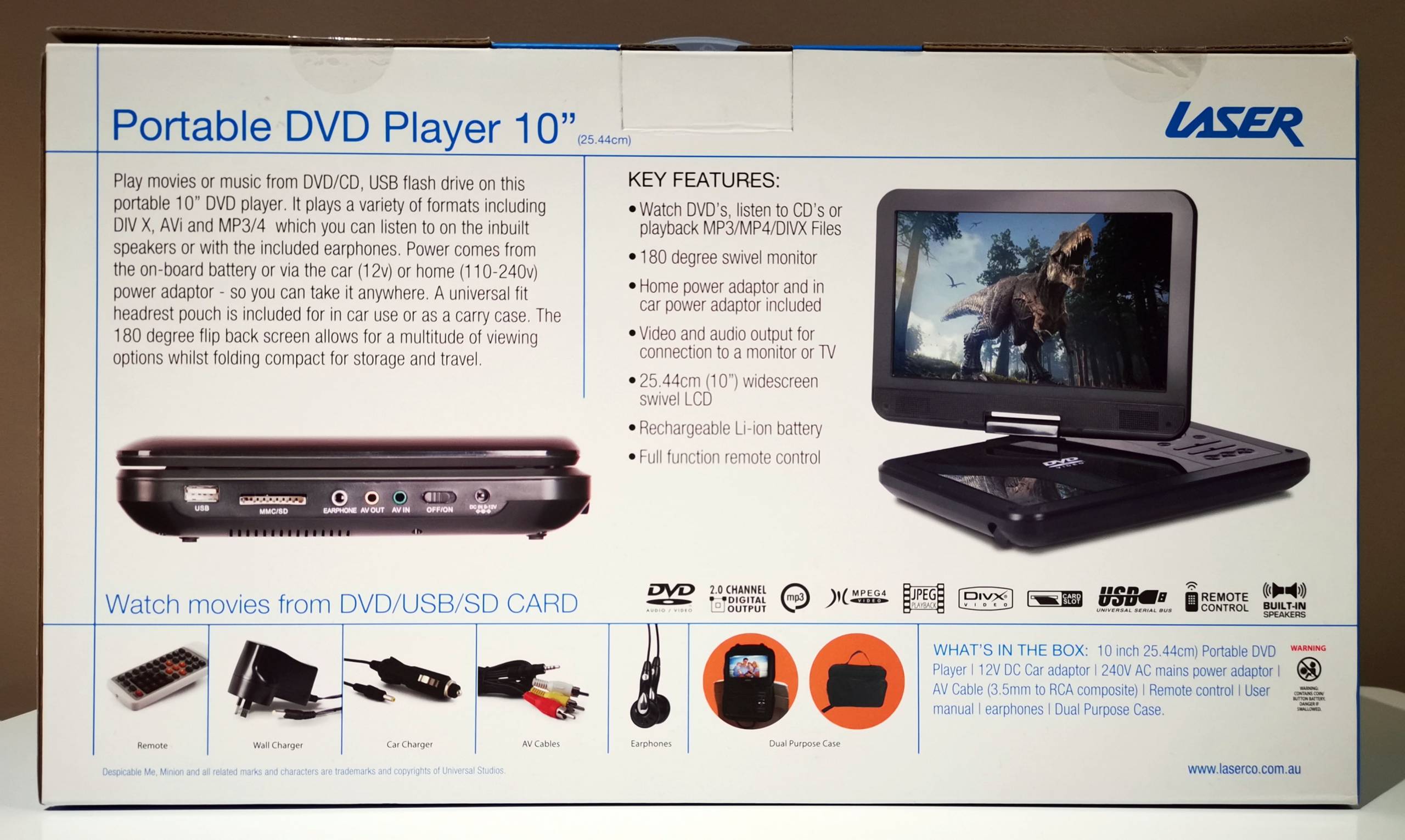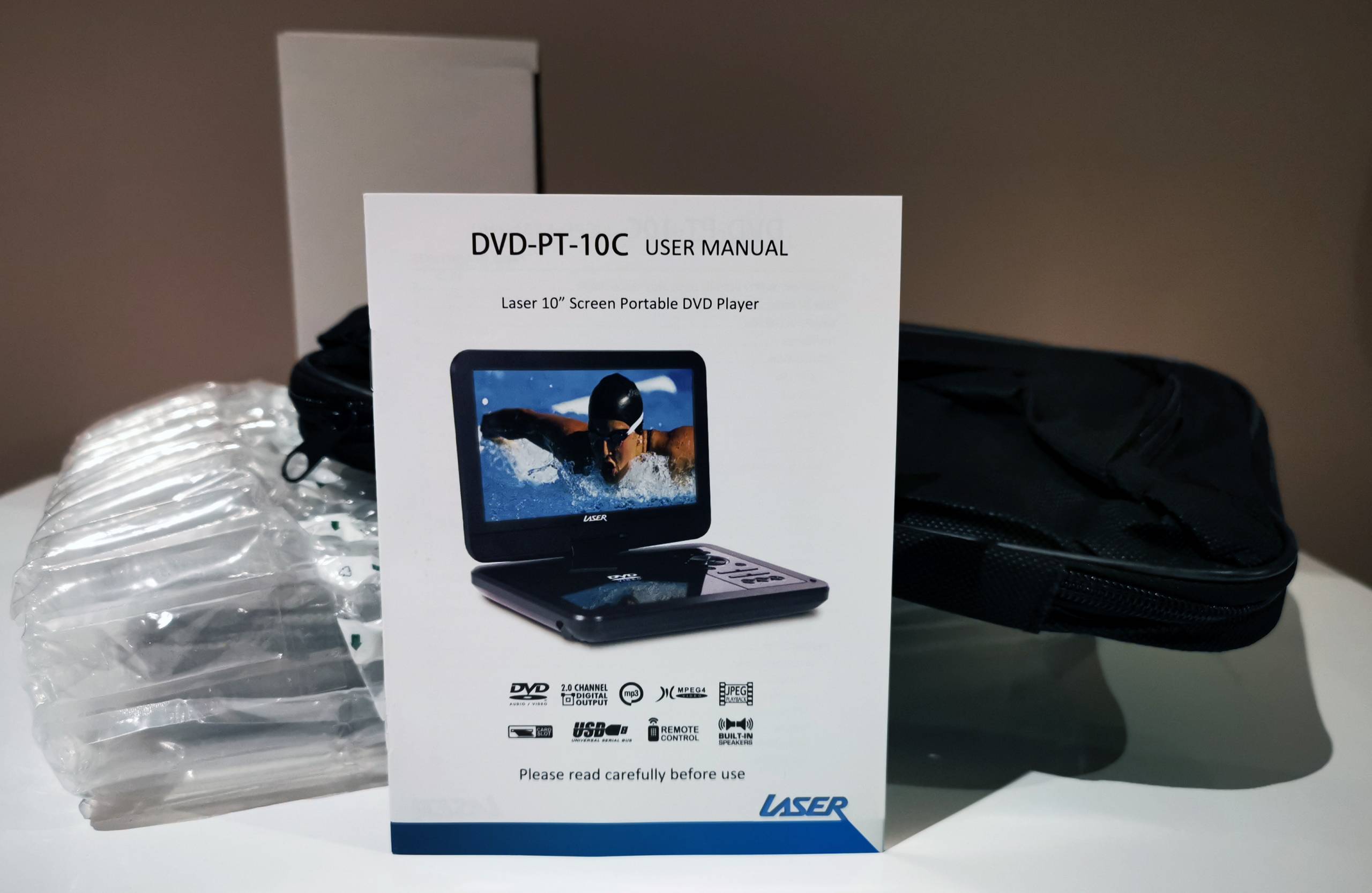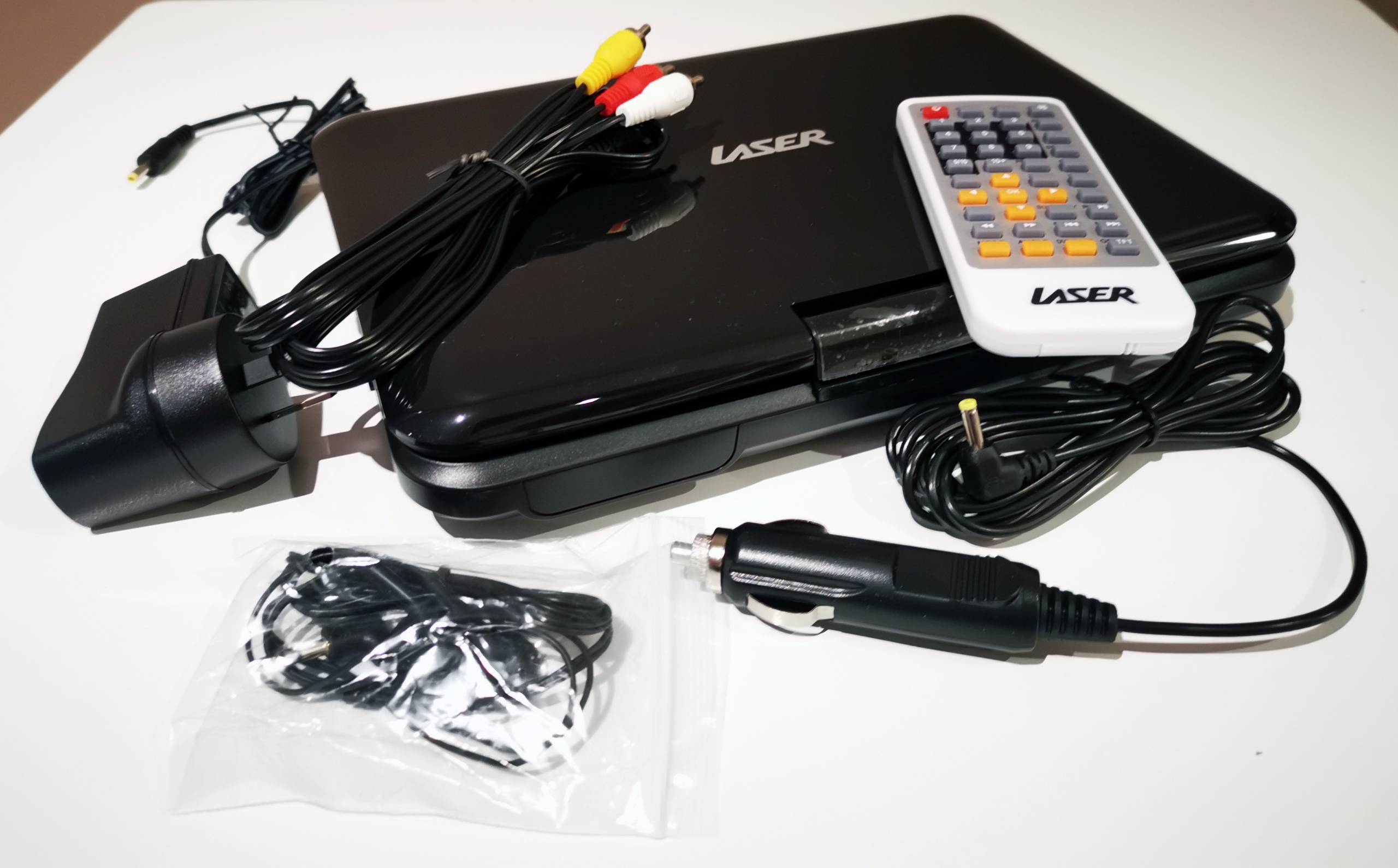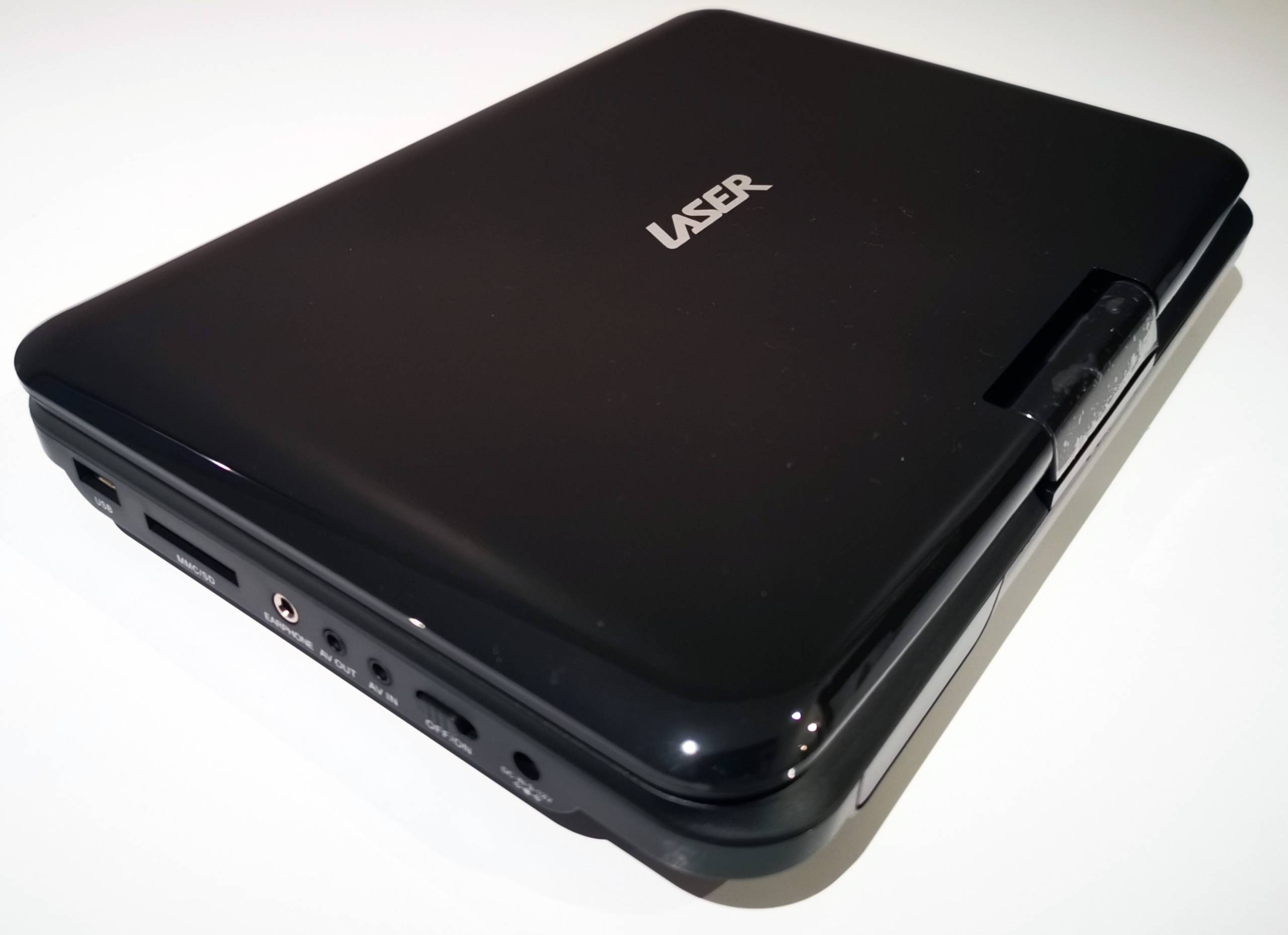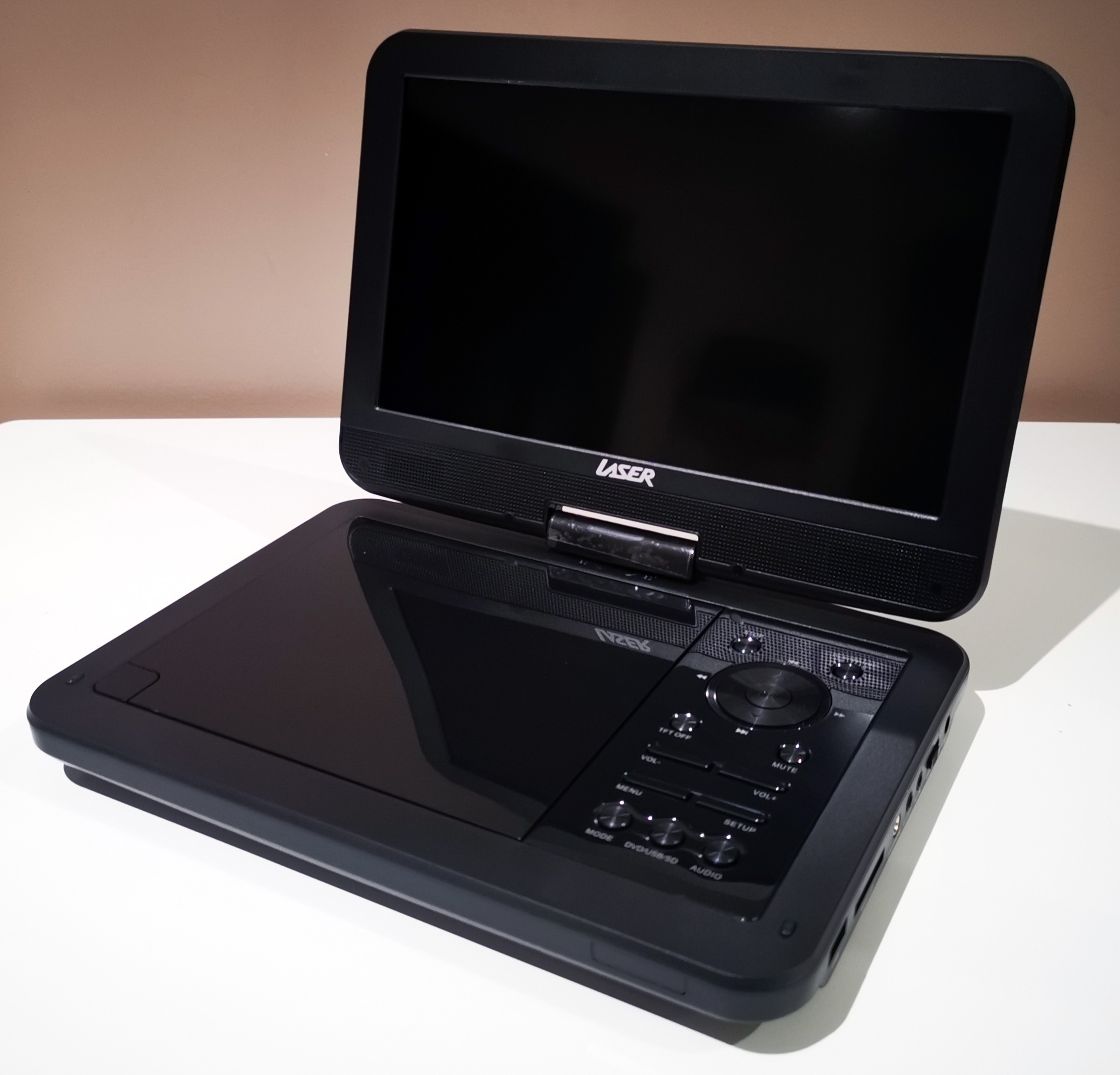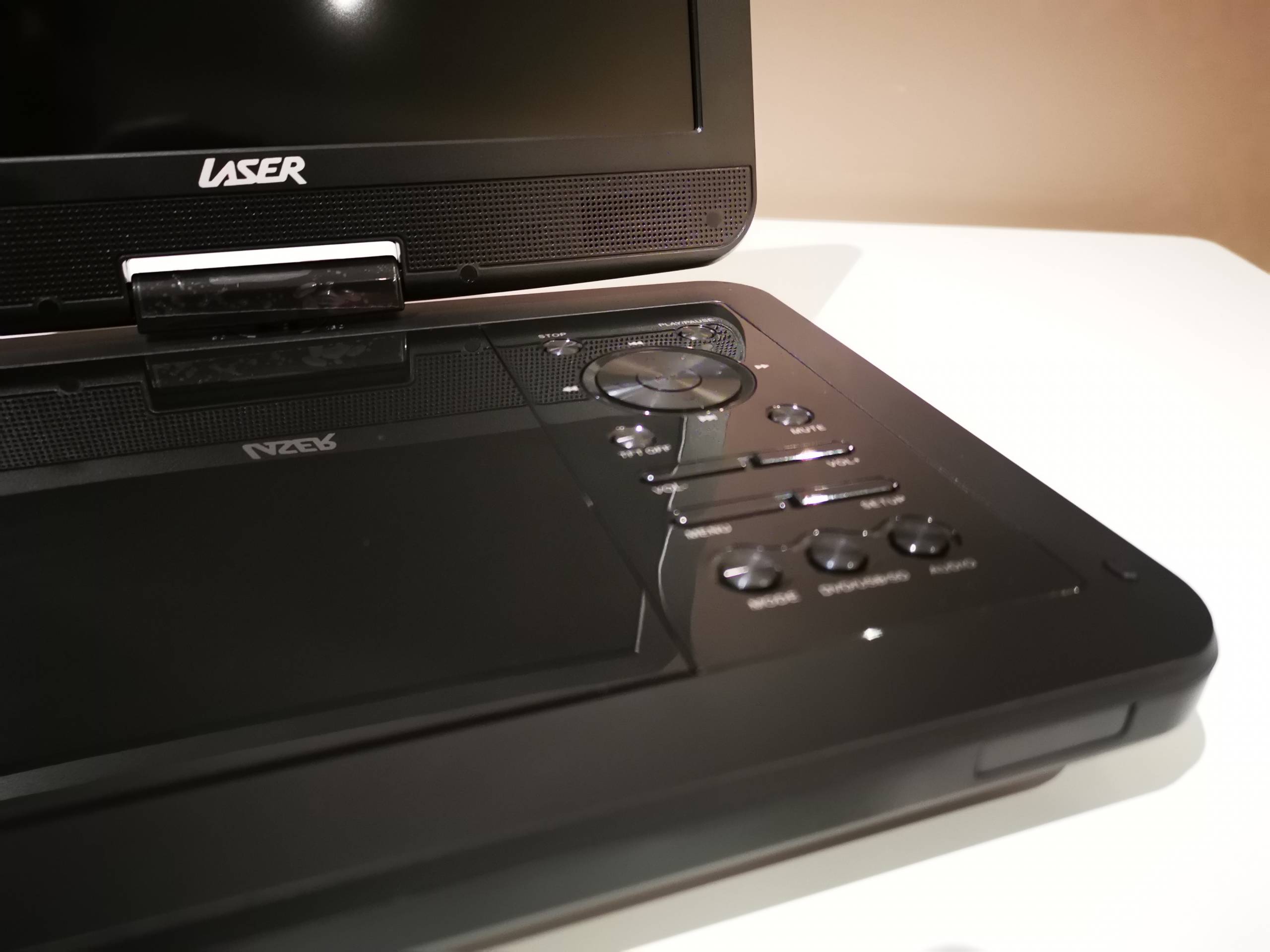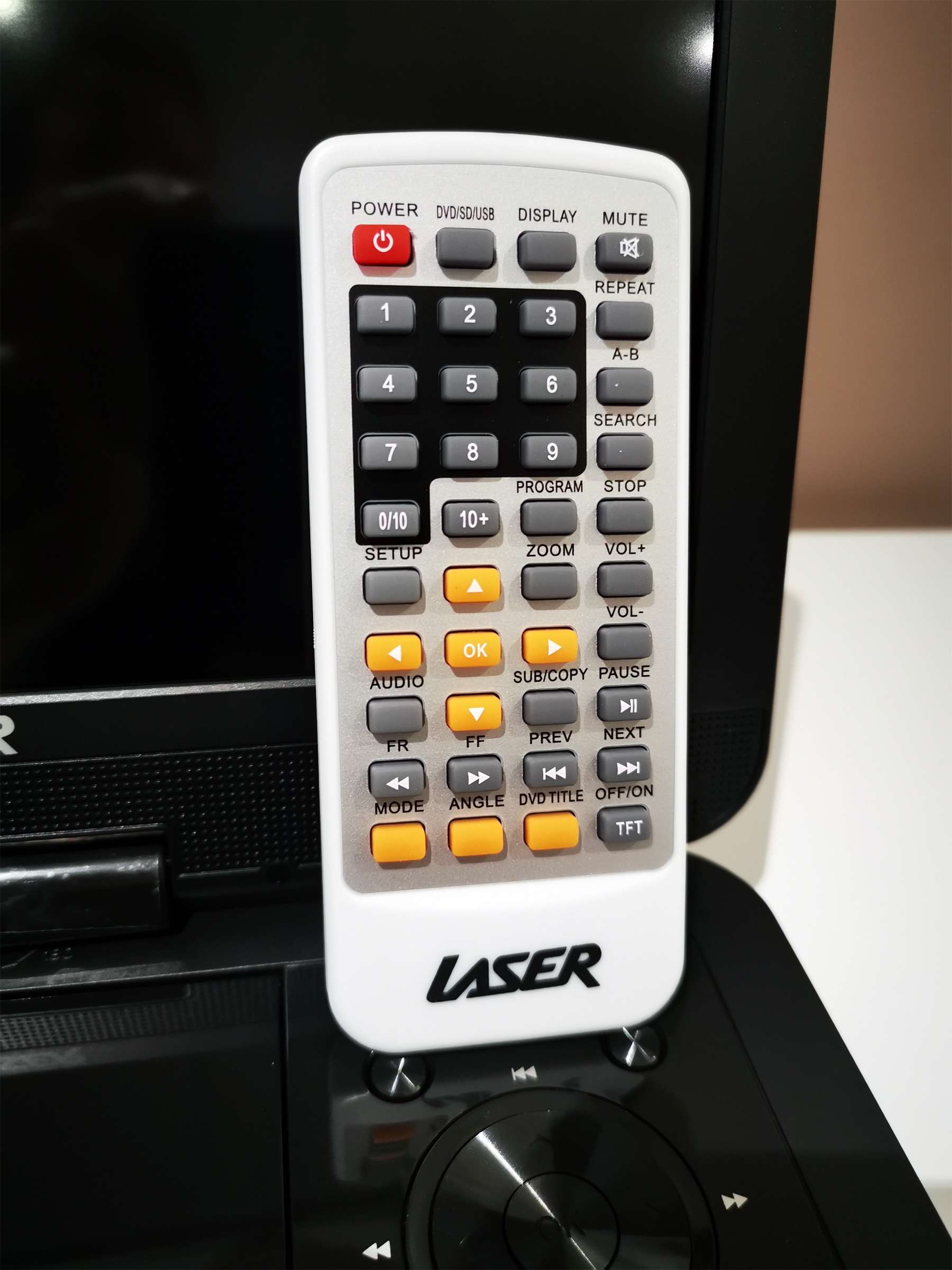 In terms of video formats, this device supports both DIVX and MP4 and for the most part, it played these video files, however some of the more unusual or less standard formats of these files could not be played and as it says in the manual, some trial and error may be required. Hopefully Laser will give future updates for its firmware, particularly those video files that boast excellent compression and video quality.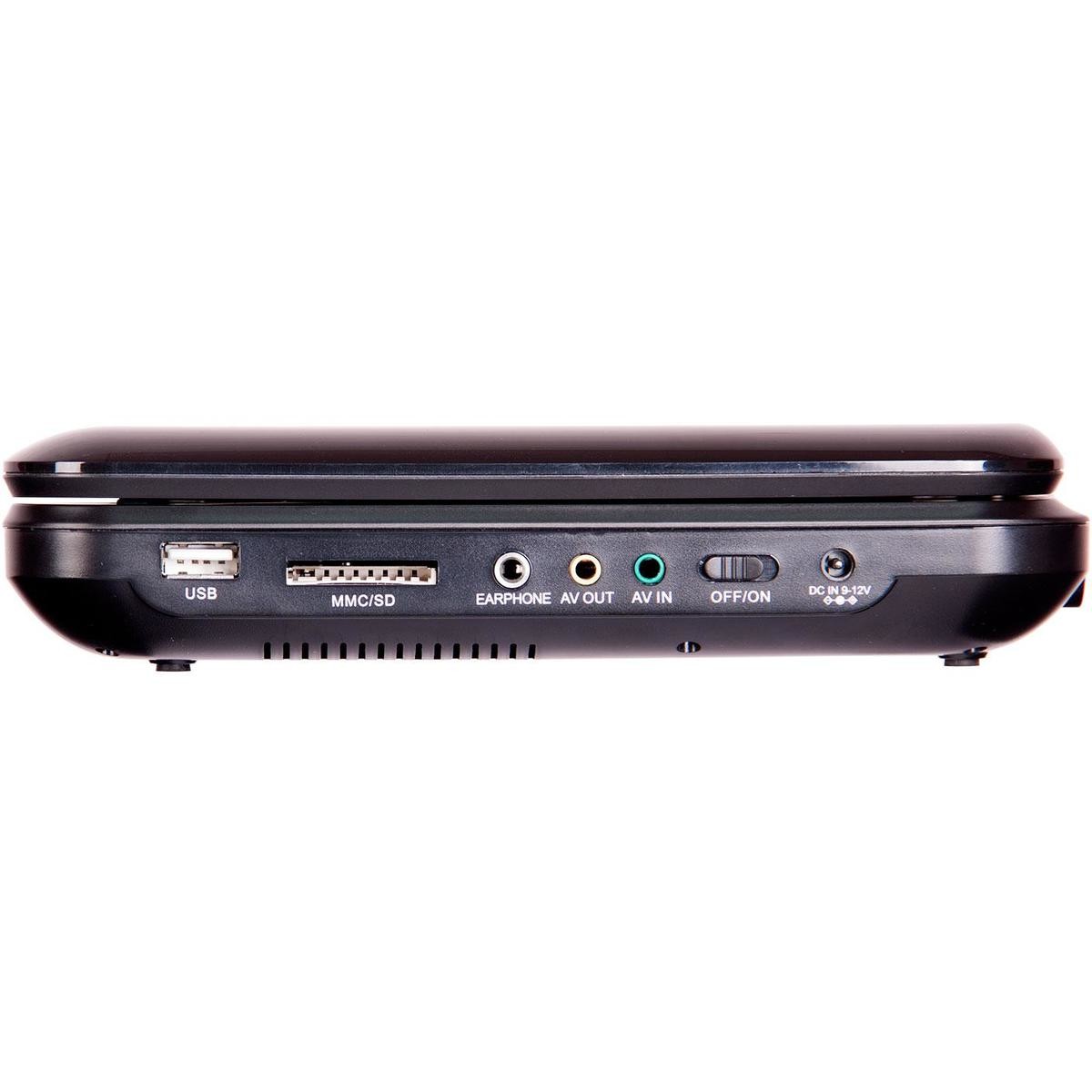 Audio quality is good and you can connect external audio devices such as speakers or headphones for a more immersive sound experience. Parents will be pleased to know that you can set a password, including 8 different levels of parental controls. You can also adjust the brightness, contrast and it will even play both PAL and NTSC video formats. If your TV doesn't support an external source for films, you can connect this device into your existing TV to turn it into a multimedia entertainment unit thanks to an AV cable.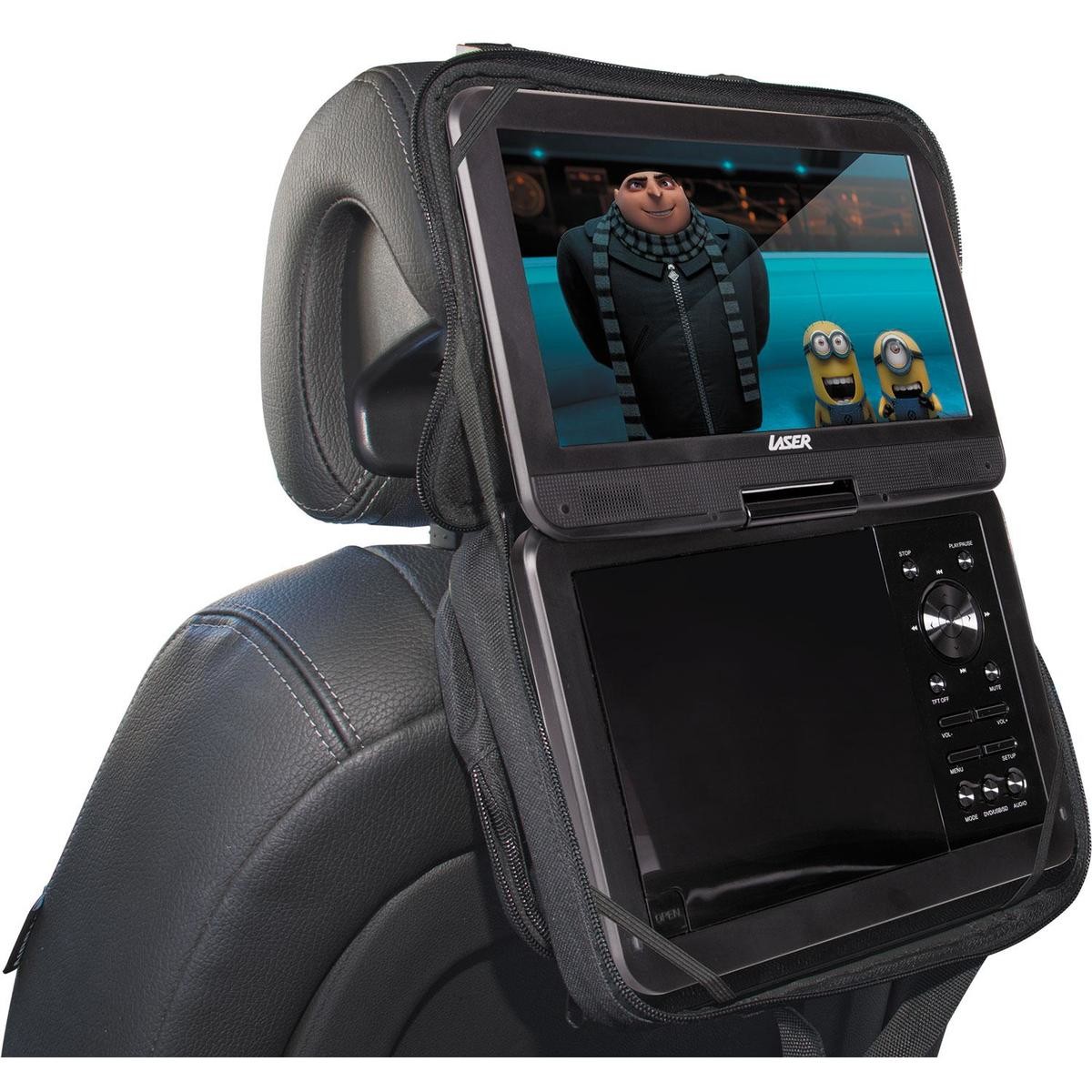 When closed, this portable DVD player measures at 260mm x 170mm x 40mm with a weight of just 872 grams that makes it truly portable. Speaking of portability, there is anti-skipping technology used to ensure that your DVD's or CD's play all the time, however if you use a memory card or USB stick, this is a moot point. All in all, Laser Portable DVD Player 10″ is an affordably priced mobile entertainment unit that is great for home or travel… once this COVID-19 pandemic is over of course!
Final Thoughts?
This is a decent portable entertainment system with a great rotatable screen, decent connectivity options and is great for all members of the family. The only thing missing is some video formats but all in all, we can't complain, especially it's high quality screen and ability to watch films anywhere… literally!
For more information, please visit https://www.laserco.com.au/DVD-PORTABLE-10-dvd-player-portable-10
Product Features
Multi Region – playback DVD's from anywhere in the world
10″ super bright high resolution LCD screen
Watch DVD's, listen to CD's or playback Video/MP3/DivX Files
Can accept DVD, CD, USB memory stick, SD card or 3.5mm AV input
Play sound via the built in speakers or through the 3.5mm earphone output (earphones included)
180 degree swivel monitor to suit any position
Rechargeable high capacity Li-polymer battery