Switch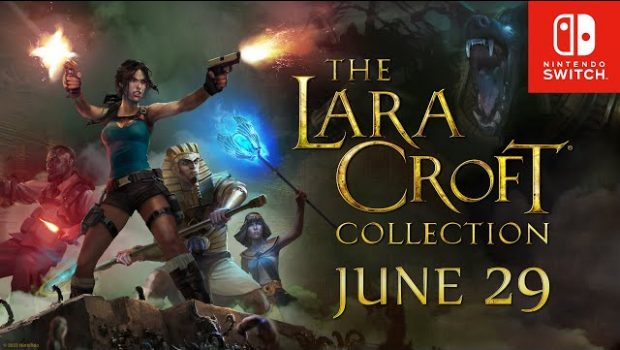 Published on July 9th, 2023 | by Tory Favro
Lara Croft Collection Nintendo Switch Game Review @feralgames
Summary: Two fun and action filled games! The first Tomb Raider game released for Switch should delight both new and old fans of the series.
First, let me start this review by potentially blowing your mind. To the best of my knowledge there has not been a Tomb Raider game made for a Nintendo system since at least 2008, which from memory was the title Tomb Raider Underworld and that came out for the Nintendo DS and the Wii! Considering the slew of fantastic Tomb Raider games that have come out since for last gen and current gen consoles, it is almost criminal that Lara has not been seen on this wonderful machine.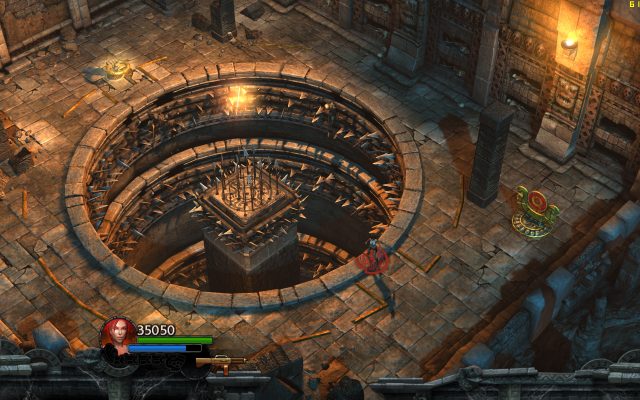 Well, that has changed now with the Lara Croft collection, making its way to the Switch Courtesy of Feral Interactive. Now I do have to pre-emptively say that both of the games in this collection are quite old all things considered in the world of video game timelines, and if you're expecting true third or first person angles you're not going to get them. This is more of an isometric dungeon crawler style game, of course starring Lara, and the action is fast and furious, and a great deal of fun.
The games are titled Lara Croft and the Guardian of Light and Lara Croft and the Temple of Osiris. Both games really suit the nature of the Switch with their smooth scrolling action, and the ability to cooperative play without the need for a network connection. In fact, the temple of Osiris will support up to 4 player cooperative action, and the Guardian of Light supports two player.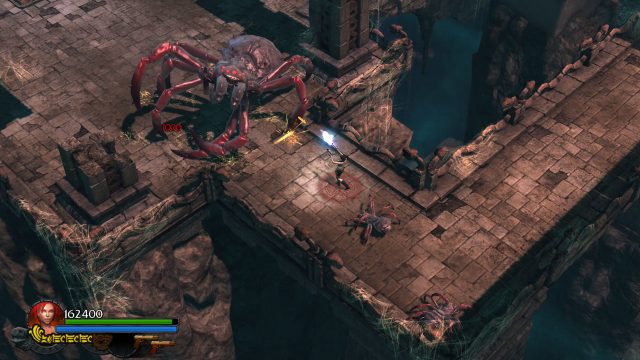 The games themselves are very light on when it comes to story, not that really will bother most players. There are some per-functionary cut scenes throughout, and I must confess I did find the cartoony style a little bit chunky and a little bit dated. As soon as the game itself starts properly though, all is forgiven and these titles are easy to pick up and put down and have a lot of fun more you're doing so, The first game deals with Lara taking on the Aztec god Xoltl through various levels and traps and ruins.  If you are playing in a cooperative mode, one of you will be Lara and the other the Mayan warrior Totec. The game truly shines in cooperative, as you work together to take on the enemies and solve the various environmental puzzles you will encounter.
Both games are very similar in their gameplay style, which works really well and reminded me a little bit of helping friends playing old school Diablo. It was that sort of fun and well worth having a crack at. Picking up and putting down a game like this is helpful and I do love the fact there's little to no impact if you're the sort of person who loves jumping in and jumping out for five minutes at a time. I would think that you will find yourself there a bit longer than expected which is entirely complimentary and great value for money.
Both games are also very forgiving, especially for those who may not be used this style of gameplay, the combination of puzzle solving and fighting is well balanced and easy to master. The controls are well laid out and map  easy to use buttons. I played them using the pro controller, which I did feel gave me a slightly greater edge than I had using the joy cons
The games revolve around combat in order to progress, and it is rewarding the ability to throw spears, shoot, guns, grapple and so much more. The fighting styles will have you experimenting with the various options available in order to solve/kill your way through a level. There are numerous tasks and challenges  each level will give you including a time limit, which I very rarely made! I was too busy exploring these well-designed environments and enjoying the ambient sounds of my progress. There are rewards you receive for mastering certain things, however, not getting them does not take away from the overall gameplay experience.
Of course you need to need to bear in mind from a graphical perspective that these games are older, and the visually it  does look slightly dated. They are certainly very functional and do not take away from the experience whatsoever. In handheld mode, they shine really well on the Switch's screen, but I also played the majority of the time on my big screen TV in docked mode, and everything looked awesome.
I don't really have anything bad to say about either title or the way that it is presented. The Lara Croft collection represents fantastic value for money with two decent sized games, conveniently packaged into one attractive bundle. Not only that, but considering it's one of the few ways you'll get your hands on Lara for the foreseeable future, it is well worth it for Nintendo fans to get some Tomb Raiding fun on the Switch. Whilst the gameplay may not be what you remember, or expect, it is designed in the spirit of the original games, and a nice way to experience the overall feel of Tomb Raider.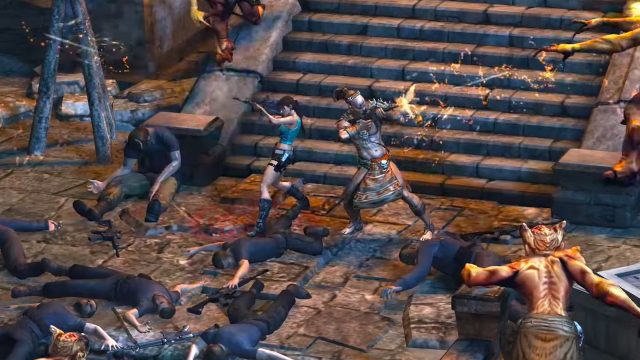 I recommend this title.
Tory Favro.