Games

Published on September 19th, 2016 | by Edwin Millheim
Land It! Xbox One Review
Summary: Land It! flies in and goes into a holding pattern that may interest a few casual gamer's.
2.5
Be an air traffic controller, but not.
Land It! is a game that plays in the vein of a casual game. So it's easy going and just enough of a fun distraction to merit a go.  At first look the game places the player as an air traffic controller. It has a lot of that feel but as the player, you have more control over the aircraft as you assist them in navigating through different maps and landing without smashing into any obstacles. It's all point and click action here and advancing in levels adds more aircrafts on screen and different map configurations.
Land It! has two modes which includes a fun career mode. This mode has three islands and each of these islands has various levels to pit your skills against. So 27 individual levels in all to give you a challenge as a virtual air traffic controller.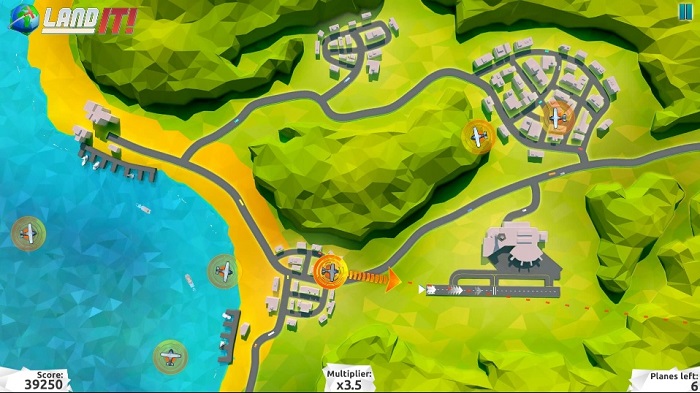 Then for those hard core players that enjoy a good onslaught, there is endless mode. This mode may well be closest you can get in a cartoon like game atmosphere to what an air traffic controller may experience. As the planes and tasks just keep coming and things can get rather congested. Endless mode really pust the player to the test in what they can handle. Though you do not just start out getting endless mode. You need unlock it after finishing the career mode and the islands.
Lest you think that's all there is to it, let me fill you in a bit more. There are some planes that you can get extra points by sending them on certain flight paths and flying them through ring way points. Further at one time you may have to deal with a smaller plane, then deal with a larger airliner. You also may have to have one plane fly in a waiting pattern as the air strip you intended to land them at is being occupied.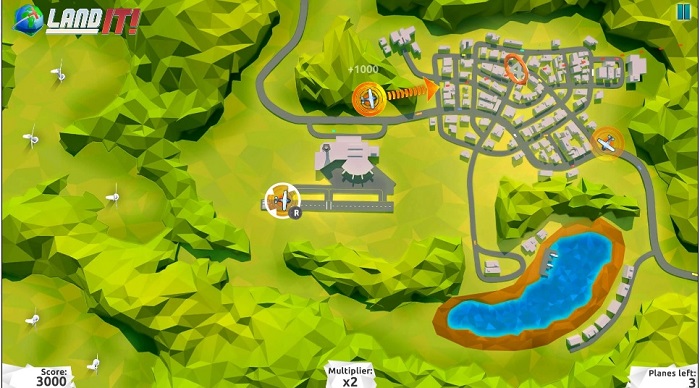 Then as you have all these planes circling, you must coordinate them along what flight path keeps them from crashing, waiting for an air strip to open and then landing them. The game keeps your interest but not something you may be playing for long marathon game sessions.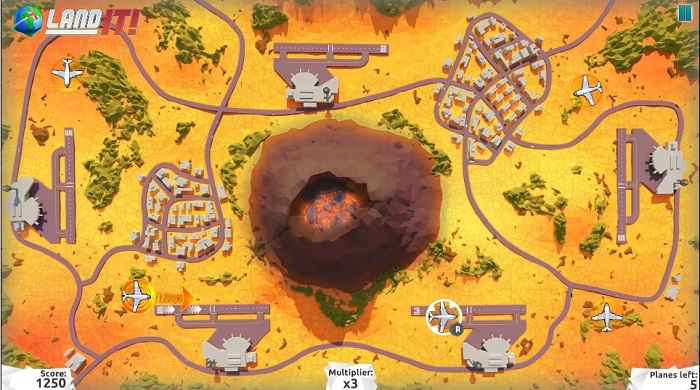 Final Thoughts?
For now Land It! brings just enough of a fun factor that you may want this one to grace your collection. We tested out the Xbox One version and found it a pretty fun time for a go or two. Things can get a bit tedious after a few long sessions and as I view this as a casual game, it can provide just enough distraction to be experienced in short sessions of entertainment but nothing longer.
Have fun, play games
Edwin Millheim