Blu-ray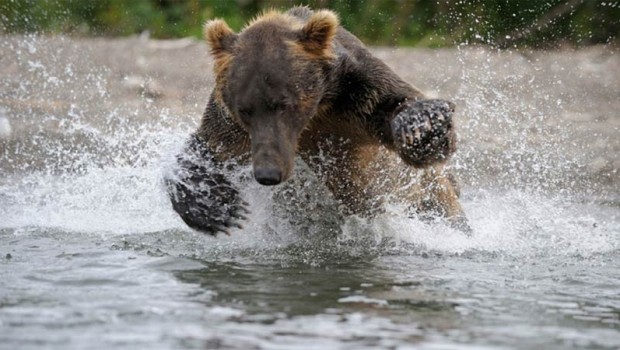 Published on December 8th, 2014 | by admin
Land of the Bears 3D Blu-ray Review
Summary: Land of the Bears 3D is a beautifully presented documentary about the majestic Russian Brown Bears
Land of the Bears 3D
Director – Guillaume Vincent
Film Genre – Documentary
Label – Icon Film Distribution Pty Ltd
Audio – English (DTS HD 5.1)
Running Time – 86
Aspect Ratio – 2.35:1
Region Coding – A,B,C (Blu-Ray)
TV Standard – PAL
Rating – G
Year of Release – 2013
Primary Format – Movies/TV – Blu-Ray
Directed by Guillaume Vincent and beautifully narrated, Land of the Bears 3D focuses on the majestic Russian Brown Bears with the documentary filmed on the Kamchatka Peninsula in far eastern Russia over a 12-month period. Although there is a strong eco-message behind this documentary, it is also filmed in 3D thanks to James Cameron's production company which looks spectacular in 3D and really enhances the overall presentation.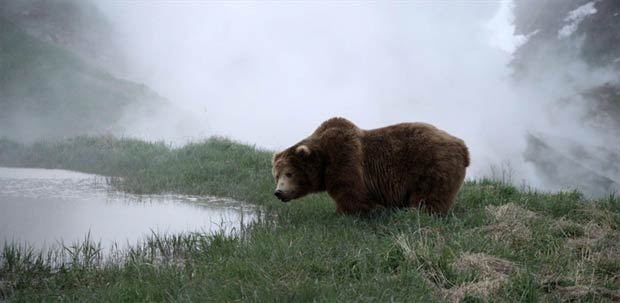 Apart from the amazing cinematography of the film, it boasts the amazing Russian Brown Bears in their native environment which is simply quite stunning and at times, it feels like one of these lumbering beasts could just crawl out of your Full HD TV. Needless to say, the winters of Kamchatka are quite dangerous but somehow these bears survive and once awoken from their hibernation, they need to find a food source quickly which can be just as challenging as the long winter months. Salmon is also the main food source of the bears as these fish swim upstream from the oceans of the Pacific to the rivers which is equally as fascinating as the bears to watch.
The film also focuses on a variety of bears from cubs to adults with one highlight being a young 4-year old bear who is finally on his own after leaving hibernation to find that the Kamchatka spring has arrived. Add in mother bears and seasoned veterans, the documentary gives the viewer a great insight into their lives without it being overtly complex, especially when it discusses their mating rituals and how these great creatures can survive the wintery months.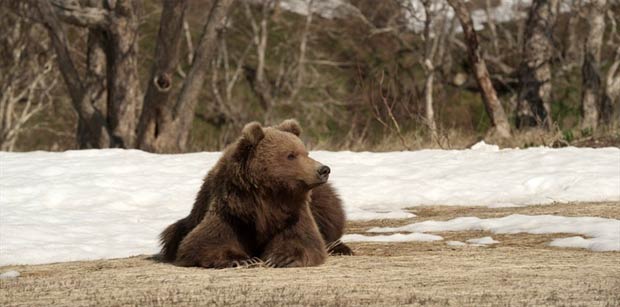 Final Thoughts?
Land of the Bears 3D is a beautifully presented documentary about the majestic Russian Brown Bears that really stands out on Blu-ray and is a must have for all lovers of nature!