News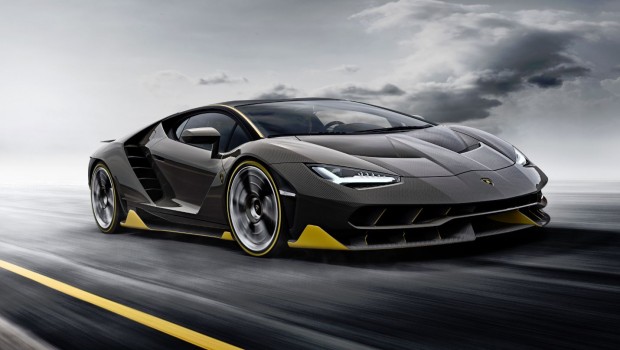 Published on March 7th, 2016 | by admin
Lamborghini Centenario in Forza for Xbox
The Lamborghini Centenario will feature on the front cover and within the next Forza racing game on Xbox. Lamborghini and Microsoft's Turn 10 Studios announced their latest collaboration at Geneva Motor Show in March 2016, with the new Xbox game to be revealed at the Electronic Entertainment Expo in June 2016. The Centenario will be available "First in Forza," giving millions of fans around the world the exclusive opportunity to experience the virtual version of the car on Xbox before its road debut.
Thus, players will be the first to enjoy the aspects of the car celebrating the 100 year anniversary of founder Ferruccio Lamborghini's birth, starting from the naturally aspirated V12 Centenario which produces 770 hp and powers from 0- 100 km/h in 2.8 seconds ( 0-300 km/h in 23.5 seconds) with a top speed of more than 350 km/h. Lamborghini will produce only 20 coupes and 20 roasdster versions of the car, which are all sold, at a start price of €1.75 million euro plus tax.
"Working with Microsoft and Turn 10 Studios allows a global audience the chance to share in the emotion of driving the Centenario, the most powerful Lamborghini produced to date," said Mr. Reggiani, board member for research and development of Automobili Lamborghini.
"We're excited to continue our long history of working with Lamborghini and to be part of their 100-year anniversary by celebrating the Centenario as the featured cover car of the next Forza game," said Phil Spencer, Head of Xbox.
Lamborghini's legendary cars are among the most popular in Forza's stable with more than five million players spending nearly 60 million hours racing in Lamborghinis. The Lamborghini Centenario will join another 14 Lamborghini models featured in the award-winning Forza franchise on the Xbox One.
Every Lamborghini is showcased in ForzavistaTM detail, meaning that each features working doors and headlights as well as fully drivable cockpits. Forza remains the best-selling racing franchise of the current video game console generation, and more than 10 million unique fans have played Forza games on Xbox One, making it the most played racing franchise on Xbox One.