Films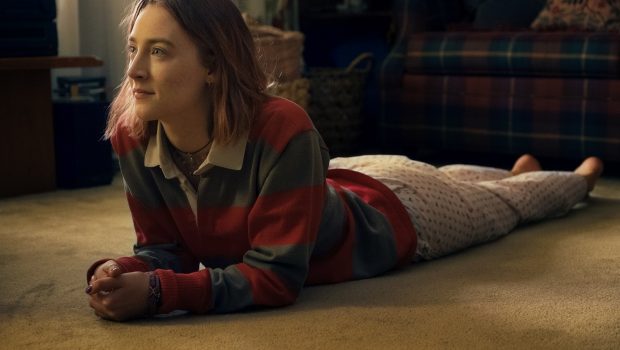 Published on November 13th, 2017 | by Damien Straker
LADY BIRD – Trailer, Poster and Synopsis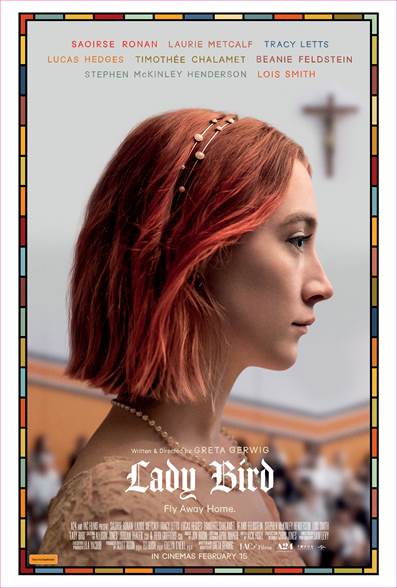 Cast: Saoirse Ronan, Laurie Metcalf, Tracy Letts, Lucas Hedges, Timothée Chalamet, Beanie Feldstein, Lois Smith, Stephen McKinley Henderson, Odeya Rush, Jordan Rodrigues, Marielle Scott
Writer/Director: Greta Gerwig
Producers: Scott Rudin, Eli Bush and Evelyn O'Neill
Release Date: In cinemas February 15, 2018
Written and directed by Greta Gerwig and starring Saoirse Ronan, the film secured the best opening screen average of a limited release for the year with $93K at four locations in the US and has 100% Rotten Tomatoes score. Lady Bird is now in the top 10 at the US box office having taken $1.8m from just 33 locations.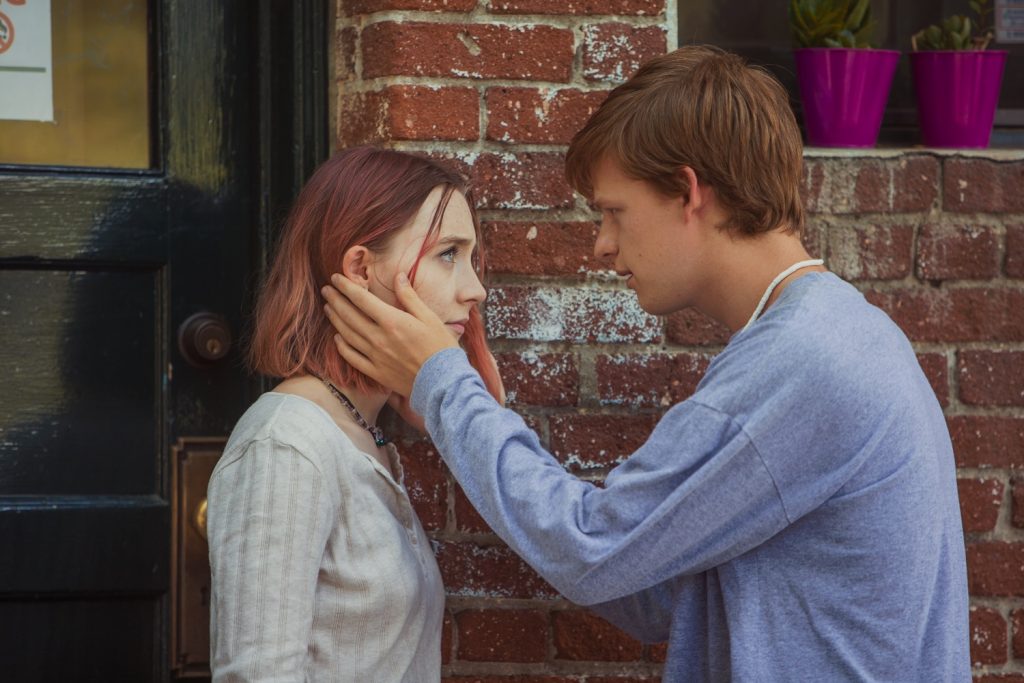 "A full-blown triumph and one of the year's best films"  Rolling Stone
"Lady Bird is a classic"  The New Yorker
"★★★★★ I loved and adored Lady Bird to the moon and back"  Time Out
"Funny, heartbreaking, and utterly original"  Vogue
SYNOPSIS

In LADY BIRD, Greta Gerwig reveals herself to be a bold new cinematic voice with her directorial debut, excavating both the humor and pathos in the turbulent bond between a mother and her teenage daughter.  Christine "Lady Bird" McPherson (Saoirse Ronan) fights against but is exactly like her wildly loving, deeply opinionated and strong-willed mom (Laurie Metcalf), a nurse working tirelessly to keep her family afloat after Lady Bird's father (Tracy Letts) loses his job.
Set in Sacramento, California in 2002, amidst a rapidly shifting American economic landscape, Lady Bird is an affecting look at the relationships that shape us, the beliefs that define us, and the unmatched beauty of a place called home.