Comics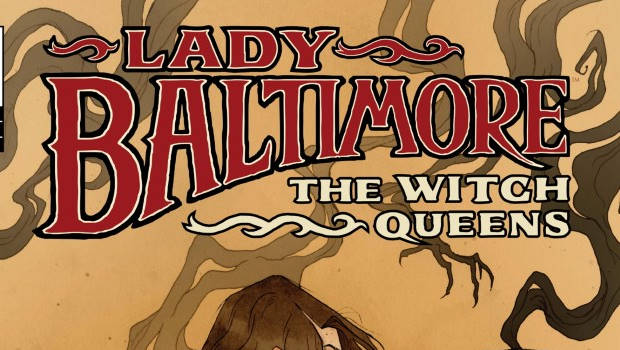 Published on March 28th, 2021 | by Chris O'Connor
Lady Baltimore: The Witch Queens #1 Review
Summary: Sofia Valk must embrace the title of Lady Baltimore to battle the forces of witches, vampires and Nazis. But is she in danger of becoming a monster herself?
It's nice when you find a creative team that puts out reliably entertaining content. Mike Mignola and those he works with tend to put out consistent material, stories of paranormal events filled with action and adventure… Lady Baltimore: The Witch Queens is no exception.
Sofia Valk used to live in a village overrun by evil but over time she became Lord Baltimore's most trusted ally. But a decade after Lord Baltimore's passing, Europe is facing a looming darkness, the first battles of World War 2 have scarred the land and dark forces are bubbling up. Witches, Vampires and Nazis are on the move… it's up to Sofia to take on the title of Lady Baltimore, but can she do so and battle these monsters without herself turning into one?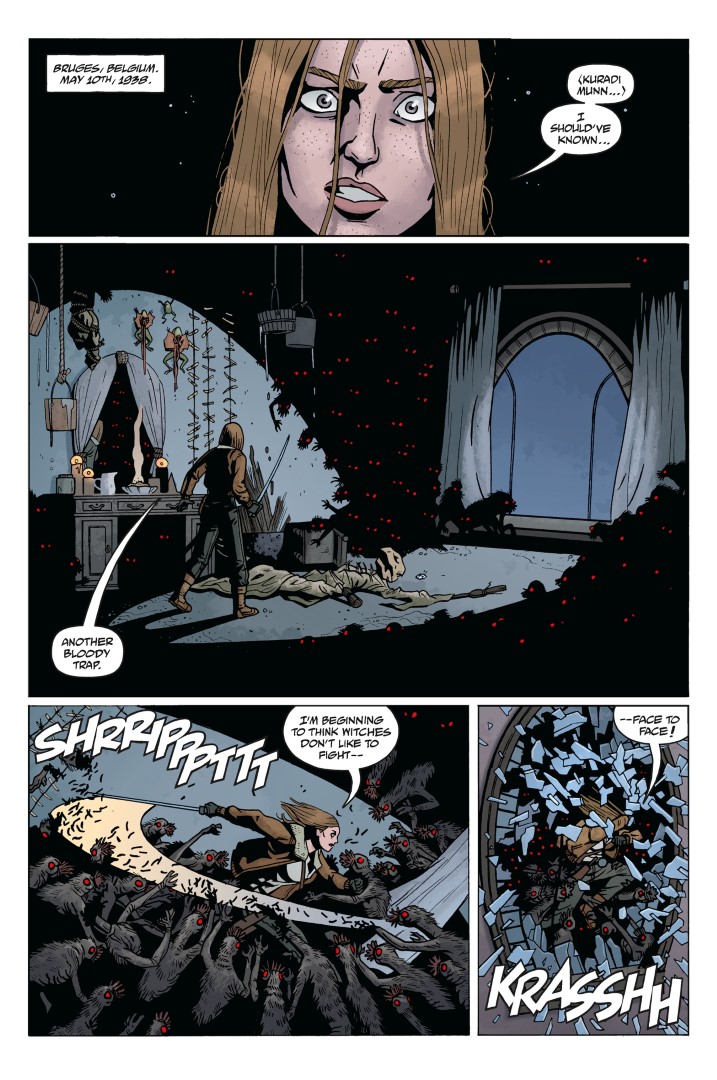 Writing
For those of us with a soft spot for the occult and the many stories that can be spun from it's fertile genre it's always a joy to have a new story to dig into. Lady Baltimore opens with a seemingly overwhelming battle for Sofia… surrounded by enemies and with no one in sight to help her, we soon learn she is more than capable of looking after herself. We also quickly learn that this little battle is likely only the start of much larger things, the true foe at hand is shown to be a witch and a hint at many more leads us to think that Sofia may have just won this battle… but the war is far from over. This is all a great way of drawing in readers… start with a bang and drop some bread crumbs as to what may be ahead. This following into scenes of other people seemingly also engaged in battling elements of the paranormal really opens up the story and suggests there's a lot more to come in this series.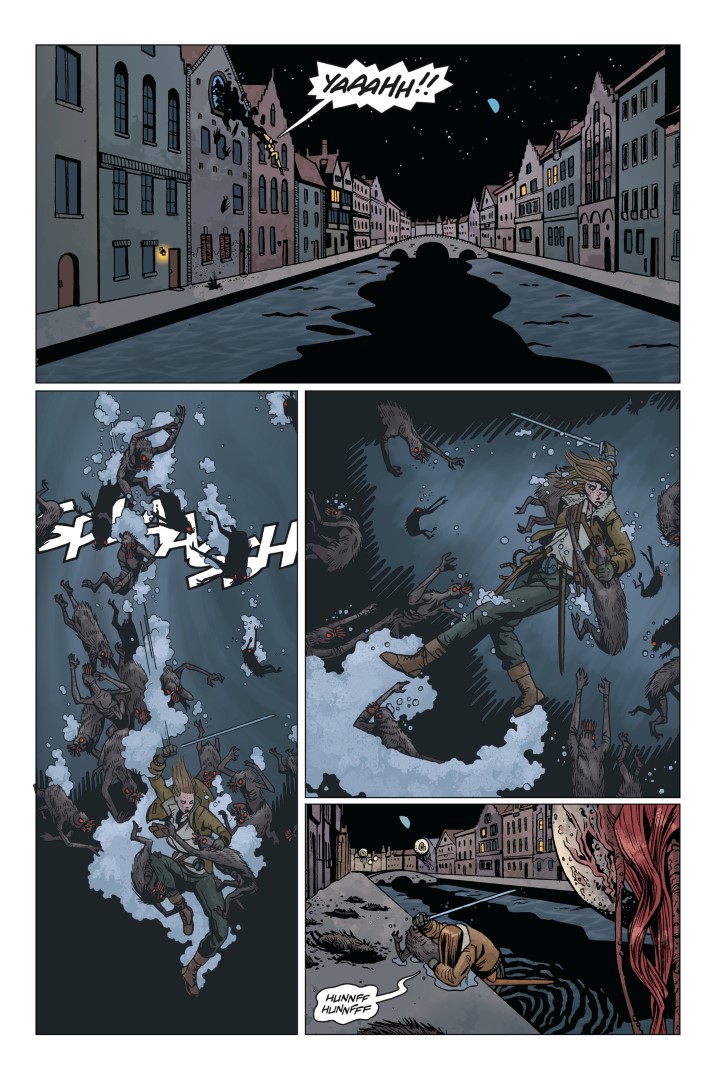 Artwork
I really appreciate nice clean panels that don't confuse the reader and Bridgit and Michelle have done a great job to that end here. There are only a couple of panels that had me scratching my head but those panels were actually made clearer later in the story (one of the panels showed something that I hadn't seen before and without context it was a bit confusing). The more I look at the art and the colouring, the more I appreciate the skill involved. It's very easy for panels that use similar tones to end up getting "muddy" or monotonal but Michelle has done a fantastic job here using enough variety to make everything in the scenes clear without making them standout unnaturally (well… I mean they are unnatural things, but they don't look inappropriately coloured for clarity).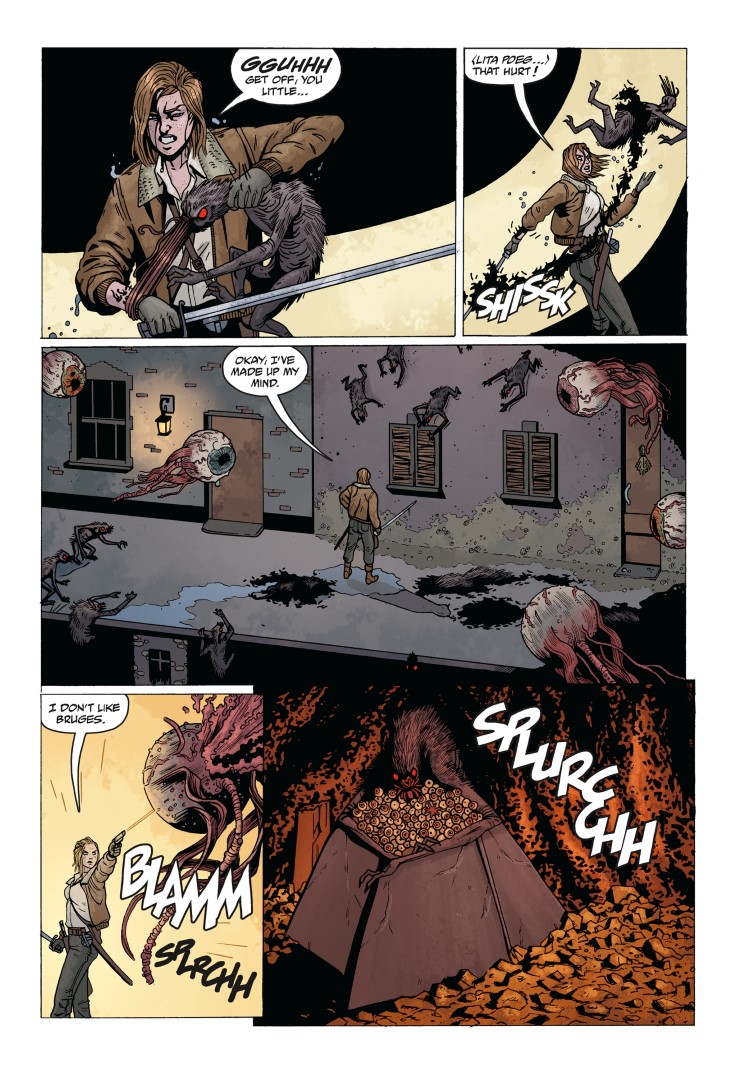 Final Thoughts?
Paranormal and occult stories are ones that I find fascinating… the bread and butter of some of the most enduring folk tales and with Mike Mignola and team we get modern folk tales to enjoy.
Publisher: Dark Horse
Writer: Mike Mignola, Christopher Golden
Artist: Bridgit Connell
Colourist: Michelle Madsen
Cover Artist: Abigail Larsen
Genre: Horror, Crime, Action/Adventure
Format: 32pgs, FC, Miniseries
Release Date: 24th March, 2021