Events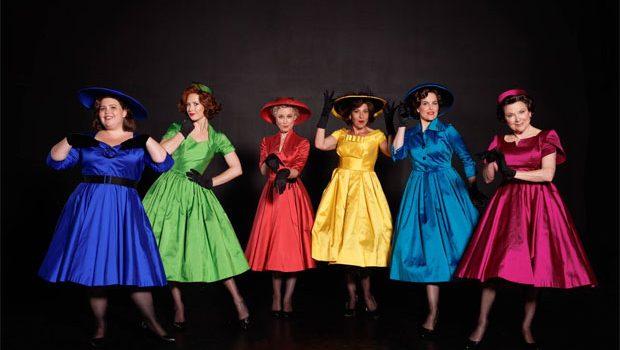 Published on March 1st, 2017 | by Andrew Bistak
Ladies in Black Review (Melbourne 2017)
Summary: The Ladies in Black channels Australiana in a perfect drama musical with the songs of the legendary Tim Finn!
4.5
Brilliant Australiana!
Based on the novel 1993 novel by Madeleine St John, The Ladies in Black is Tim Finn's (Crowded House, Split Enz) acclaimed musical which is playing at the Regent Theatre in Melbourne which channels the Golden Age of Hollywood. The stage production is written by Carolyn Burns with Finn lending his diverse musical talents to the music and lyrics of this modern musical with director Simon Phillips (Priscilla Queen of the Desert, Love Never Dies) tying it all together. Furthermore, the cast of The Ladies in Black boast some of Australia's finest that include Kate Cole, Carita Farrer Spencer, Bobby Fox, Natalie Gamsu, Madeleine Jones, Kathryn McIntyre, Trisha Noble, Ellen Simpson, Greg Stone, Tamlyn Henderson and Sarah Morrison.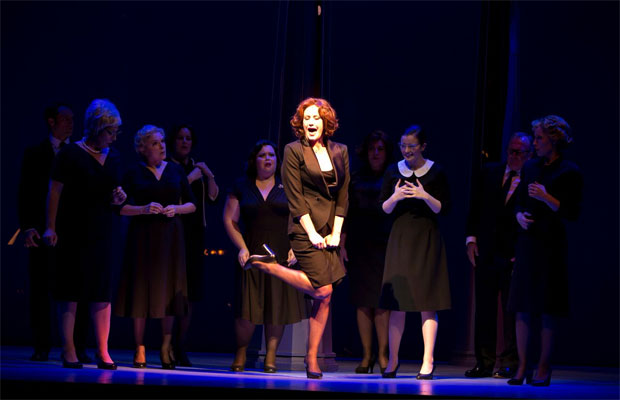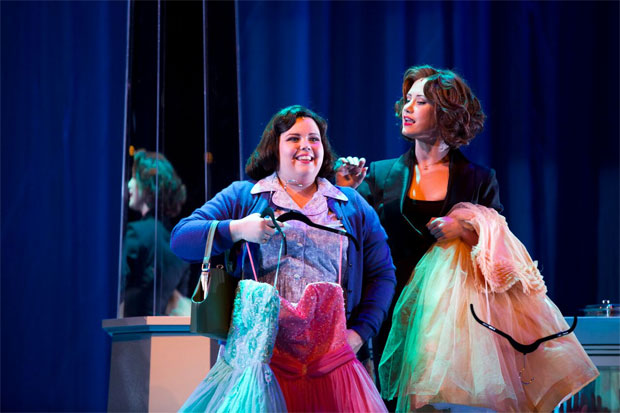 Set in the 1950s Australia, The Ladies in Black successfully creates a period musical that has elements of drama, comedy and romance that is set in a fictitious department store in Sydney. The protagonist of the story is Lisa (Sarah Morrison) who has just left school and is not only seeking independence but also discovering who she is, even though her father (Greg Stone) already has plans for her… it's a real coming of age story. Her father basically wants Lisa to become a secretary and eventually a mother, however she has dreams of attending university and following her dreams of being a poet or actor.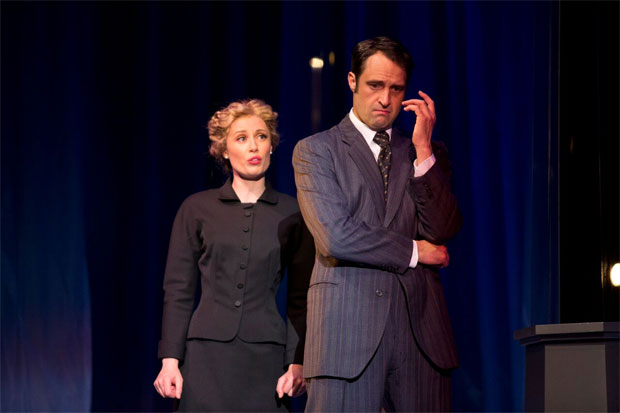 So over summer she takes a job at F.G. Goodes, this interesting department store that is made up of some very eclectic characters that includes Fay (Ellen Simpson) who is unlucky in love, Patty (Madeleine Jones) who is in a loveless marriage and Magda (Natalie Gamsu), a Hungarian lady who seems to have the perfect husband. So as they work in this conservative department store, the audience is drawn into their lives which include their ups and downs. There's also a touch of modernity in the story such as one couple who cannot have children, a touch of xenophobia with a very amusing song about being continental plus one that really tugs at your emotional heart strings of an older lady who lost her husband in the war. To compliment the cast and story, the set moves (which is quite visually impressive) and sometimes is used to portray three different stories at once which works very well. Lighting is excellent as are the props and colours used to help create the lives of this these fictitious people.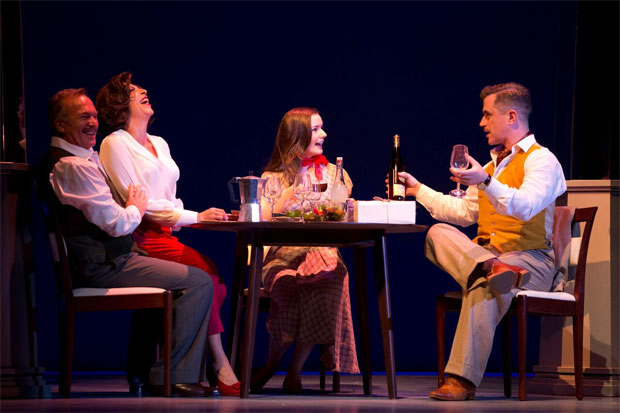 However what makes The Ladies in Black such a compelling musical are the amazing songs written by the legendary Tim Finn as the pitch perfect voices of the cast create these interesting and entertaining characters. At times, you could be forgiven in thinking you are watching some big Broadway production thanks to the enjoyable musical numbers, especially the classic song 'He's a Bastard!'. To complement the music, there's some great choreography involved, including some brilliant costumes which really makes you feel like you have been transported back in time. Given that the headline of this musical is The Ladies in Black, seeing some of the more colourful costumes come to life makes the entire experience a very vibrant one and does help with the overall story of Lisa and her friends. Furthermore, there is a small element of Cinderella at play here.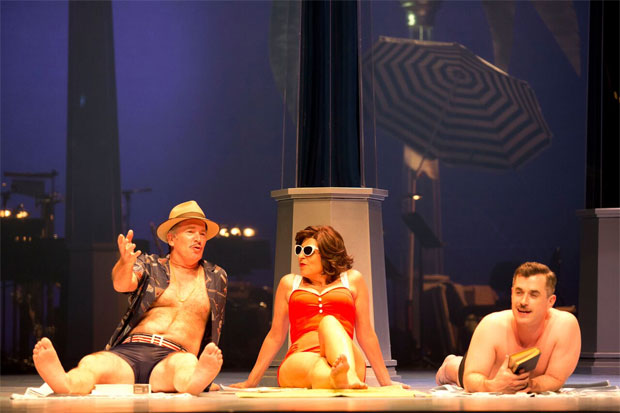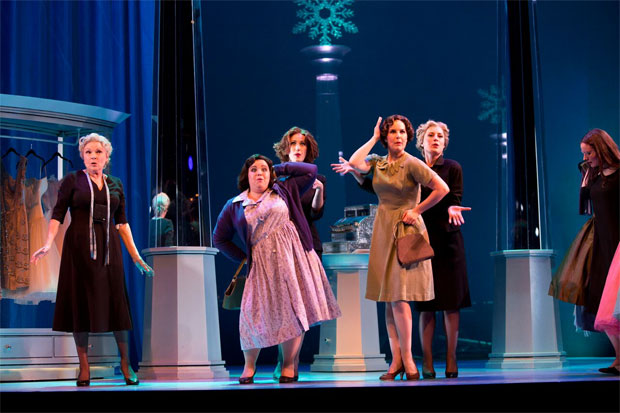 In terms of standout performances, it's really hard picking just one person as everyone involved really excels, however Sarah Morrison really nails it as this innocent young lady who challenges the male dominated world. Then you have the very amusing and talented Natalie Gamsu who plays Hungarian Magda who is wickedly funny, plus her on stage husband Greg Stone (Stefan) who also has some awesome laughs, particularly with their accents. Another great character is the cliched Rudi (Bobby Fox), another Hungarian that after 'sowing his wild oats' finds a perfect partner in Faye. Madeline Jones as Patty also has some moving performances and she creates a character torn between the love of her husband and not being able to have children. Lastly, Bobby Fox, and Greg Stone should be commended on playing their multiple characters with some flawless transition.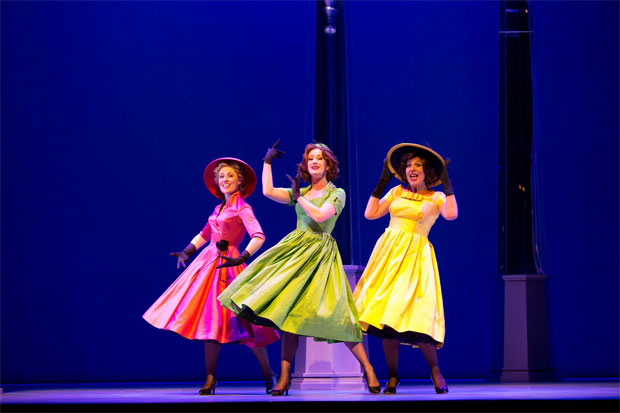 Final Thoughts?
If you haven't seen The Ladies in Black before, now is your chance because it's in Melbourne for a strictly limited season (March 18) and merges Broadway with classic Australiana to create something a production that wouldn't look out of place overseas. The characters are relatable, the story is interesting and Finn's music captures the time period perfectly with a touch of humour thrown into the mix. Add in some wonderful costumes and sets and all in all, The Ladies in Black is a well-crafted Australian musical from start to finish!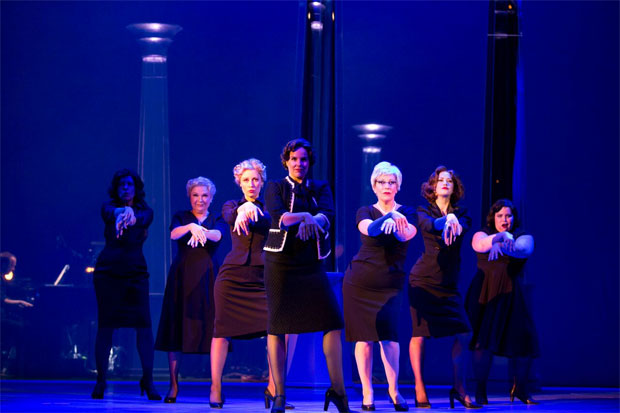 For more information, please visit http://ladiesinblack.com.au/