News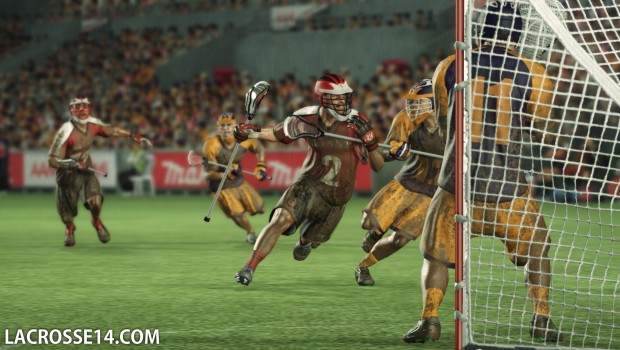 Published on October 15th, 2013 | by admin
LACROSSE VIDEO GAME ANNOUNCED FOR PLAYSTATION 3, XBOX 360, AND PC
Lacrosse 14 is to be funded by a Kickstarter campaign and is set to be released in the spring of 2014. It will feature high quality graphics, multi-year dynasty mode, competitive online multiplayer, and in-depth character customization. The campaign allows the community and fans to help fund Lacrosse 14 through preorders and also experience the thrill of being featured in the game itself.
"This is what we have been waiting for," said Carlo Sunseri, founder of Crosse Studio. "Together, as a lacrosse community, we will create history by building a video game that captures the authenticity and realism of lacrosse like never before." Carlo went on to add "What makes our campaign unique is that fans who preorder can have their name and face in Lacrosse 14 forever. It's not very often that the average person gets to be included in their favorite video game!"
About Crosse Studios
Crosse Studios is a Pittsburgh-based company that specializes in the development of lacrosse video games.  Crosse Studios has released five Xbox 360 lacrosse games, which include three College Lacrosse games and two games fully licensed by the National Lacrosse League. Most recently, Crosse Studios released Lacrosse Dodge and is actively developing Flick Lacrosse and College Lacrosse for iOS and Android.
About Big Ant Studios
Big Ant Studios, developer of Rugby League Live 2 for PlayStation 3 and Xbox 360, specializes in the development of premium sports, character and racing content for all major console platforms including Xbox One and PlayStation 4. Big Ant Studios has a proud development record which includes the highly successful and critically acclaimed "AFL Live Game of the Year Edition"
Kickstarter: www.lacrosse14.com
Twitter: @laxvideogame
Facebook: www.facebook.com/collegelacrosse