Games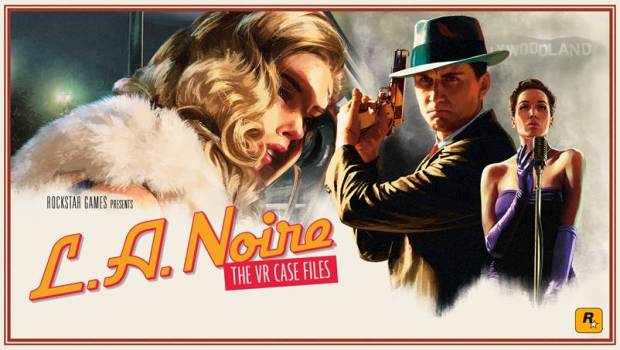 Published on December 17th, 2017 | by Admin
L.A. NOIRE: THE VR CASE FILES NOW AVAILABLE FOR HTC VIVE
L.A. Noire: The VR Case Files is now available for HTC Vive. Featuring seven self-contained cases from the original game rebuilt specifically for virtual reality, L.A. Noire: The VR Case Files blends breathtaking action with true detective work to deliver an unprecedented interactive experience.
See more screens at rockstargames.com/lanoire/vr
Step into the painstakingly recreated world of 1940's Los Angeles through the eyes of Detective Cole Phelps to solve cases from across all five desks of the original L.A. Noire, including: Upon Reflection, Armed and Dangerous, Buyer Beware, The Consul's Car, The Silk Stocking Murder, Reefer Madness, and A Different Kind of War – each picked for their suitability to the virtual reality experience.
To get a glimpse of what select press had to say after going hands-on with L.A. Noire: The VR Case Files, check out IGN, GamesRadar and UploadVR.
"L.A. Noire makes perfect sense for VR…" – IGN
"Even if you played the game back in 2011, this feels like a new experience…one of the most convincing VR demos I've experienced." "I have to give a shout out to the MotionScan tech first created for LA Noire…It could have been built for VR." – GamesRadar
"L.A. Noire becomes much more realistic and interactive in VR…making an already compelling virtual world that much more real." – UploadVR
But the only way to truly experience this ground-breaking new VR adventure is to play it for yourself. Get it now for the HTC Vive from the Rockstar Warehouse, Steam or HTC Viveport.
You can also experience the dark and violent detective thriller L.A. Noire in full with recently released versions for PlayStation 4, Xbox One and Nintendo Switch.