Events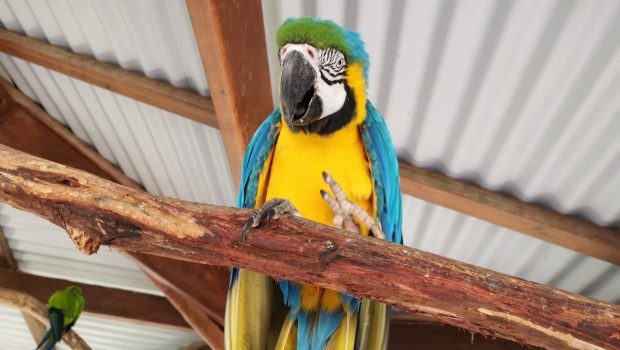 Published on September 1st, 2019 | by Andrew Bistak
Kuranda Koala Gardens & Birdworld Kuranda
Located in the picturesque mountains above Cairns in the idyllic township of Kuranda are two must visit animal parks in Far North Queensland, Kuranda Koala Gardens and Birdworld Kuranda. Both these attractions are located at the Kuranda Heritage Markets (which is an experience in itself) and there are also a variety of ways to get from Cairns to the hippie-esque Kuranda that  include car, bus, train and skyrail.
Admission per park is $19 for an adult or $9.50 for a child, however a Friends of the Rainforest pass allows you to enter both Kuranda Koala Gardens and Birdworld Kuranda which is $33 (adult) or $16.50 (child). However in order to full maximise your day in Kuranda, it's definitely worth visiting both attractions in order to see these amazing creatures. Our first stop on our Kuranda animal experience was the Koala Gardens.
Kuranda Koala Gardens
Walking through the entry of Kuranda Koala Gardens is like entering your very own tropical Shangri-La that was brimming with green foliage, walkways and even a ruined airplane that made it feel like you were Indiana Jones walking into the unknown. So while you walk down the first bridge, right down below of you is a handful of freshwater crocodiles who were leisurely sunbaking in their tropical enclosure.
Just past these ancient beasts were the koalas themselves, including the chance to get your photo taken with one of these cuddly marsupials. A special mention should be made about the staff who were not only fantastic but quite knowledgeable as well, including making our photo opportunity a fun experience.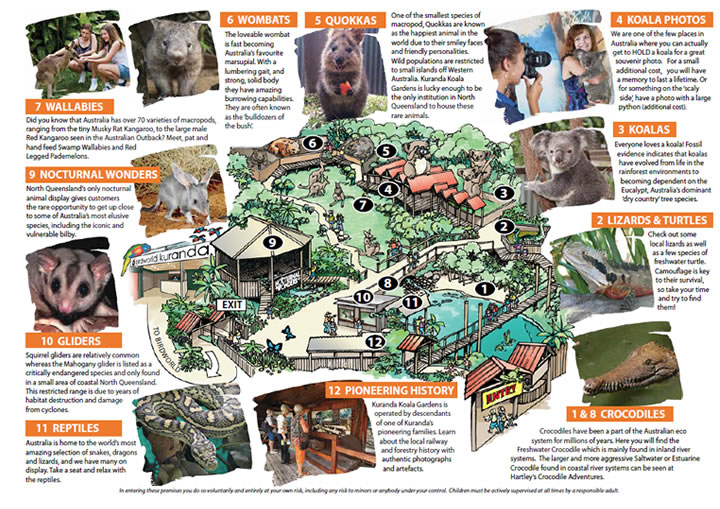 Also scattered through the park were information boards (including the historic Kuranda Train building) that gave visitors a great snapshot into Kuranda Koala Gardens and the world around it, including the animals that call it home such as the wombats, wallabies, quokkas, gliders, kangaroos and reptiles.
We even saw a couple of lizards running around as well. With the wallabies and kangaroos, visitors can even hand feed them but while we were there, I think they were already a little full from other tourists. Needles to say, it's great seeing these iconic Australian animals hoping around. There's also a few displays with snakes which nicely rounds out Kuranda Koala Gardens experience.
Birdworld Kuranda
Equally as enjoyable and probably more so for me was Birdworld Kuranda that is a very large enclosed tropical environment that had dozens and dozens of bird species flying around which is quite a unique attraction and definitely had parallels to Australian Butterfly Sanctuary also in this township. In terms of birds, there are 60 species and a whopping 350 birds who populate the paradise of Birdworld Kuranda.
What we enjoyed about Birdworld Kuranda was that the birds were flying around the visitors that really gave the illusion that you were part of their world. Also… the tropical backdrop is literally to die for as these magnificent birds call this place home. Another highlight of this park is that there are birds from around the world such as Amazonian Macaws to Australian Rainbow Lorikeets and the powerful yet endangered Cassowary who was a little camera shy for us.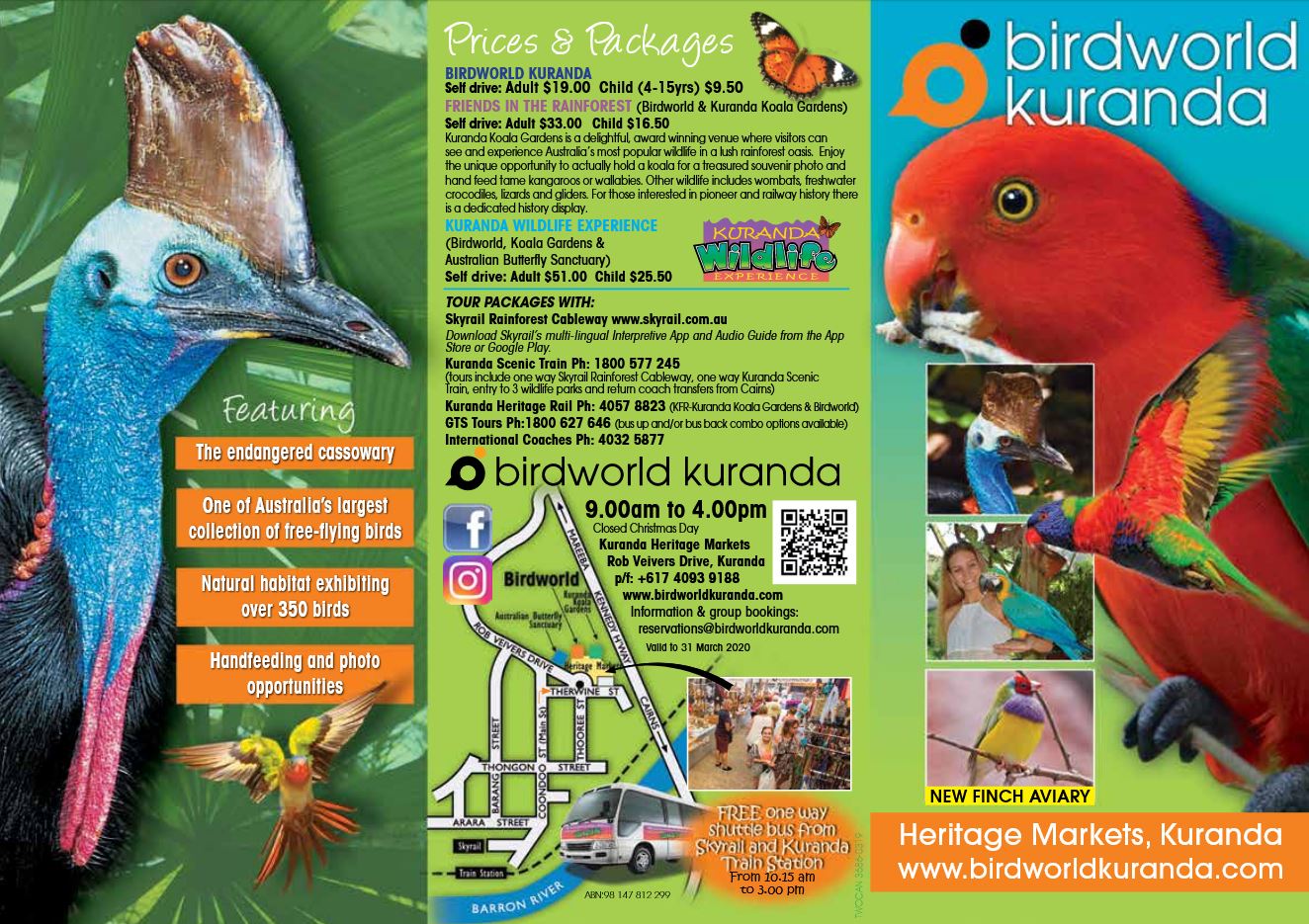 The design of Birdworld Kuranda is also quite spectacular that include man-made lakes and even waterfalls and all I can say is that those who work here truly have their own piece of paradise. While there are plenty of photo opportunities in Birdworld, you can also purchase food that allows you to hand feed some of the birds which increases your photo memories.
Final Thoughts?
If you're in Cairns, Kuranda Koala Gardens & Birdworld Kuranda are two must visit destinations and if you don't believe us, check out these photos!
For more information on Kuranda Koala Gardens, please visit https://www.koalagardens.com/index.htm and for Birdworld Kuranda https://www.birdworldkuranda.com/