Events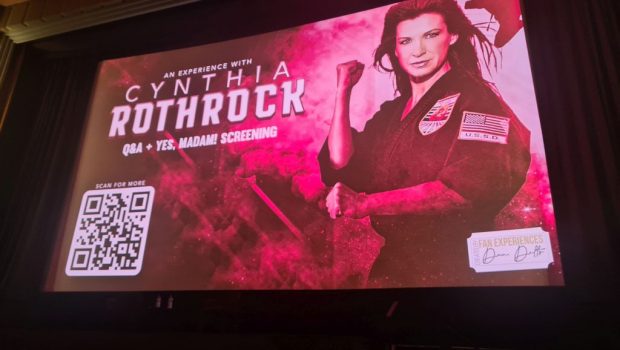 Published on February 19th, 2023 | by Tim Chuma
Kung Fu Retrospective with Cynthia Rothrock
Summary: I don't get to many of these as they are harder to organise in Australia and usually cost a lot. Worth going and would go to an event by this organiser in the future.
Interview/QA with screening of YES MADAM & Martial Law
The Astor Theatre, Saturday 18th February 2023
I had heard of this ages ago and decided to go as the last time I got to do one of these I had to go all the way to the USA to a convention and that cost a lot more than what they were charging for this one.
Cynthia Rothrock featured in a lot of action movies from the 1980s and 1990s maybe not as big as the male stars of that era but she held her own and also mixed it up with the Hong Kong action stars of the era having been recruited from a casting call and going over to make some movies with them which is pretty hard core to do.
This tour also served to promote her Kickstarter for her movie Black Creek a martial arts western where she will have complete creative control and finally get the make the movie she wants to make. At this point it has been funded but they are not looking for more funding to secure the stretch goals.
I had not seen YES MADAM since seeing it as a double bill at Chinatown Cinema with Royal Warriors so I was looking forward to it also. The "mystery film" was Martial Law which was OK I guess but a lot of people did not end up staying for it. I enjoyed the mention of Undefeatable even though Cynthia Rothrock did not have much love for it. I can remember annoying Bruce Campbell calling Mindwarp a "cruddy movie" as I could resist being the arsehole who asked about it at his Q&A at the convention when I saw it.
As it was going to be a big day and I would not get to go for dinner until late I decided to stop in Yarraville and get lunch at Jimmy's Deli. They had a double serve of the Katz Deli tribute sandwich and I am still not hungry the day after.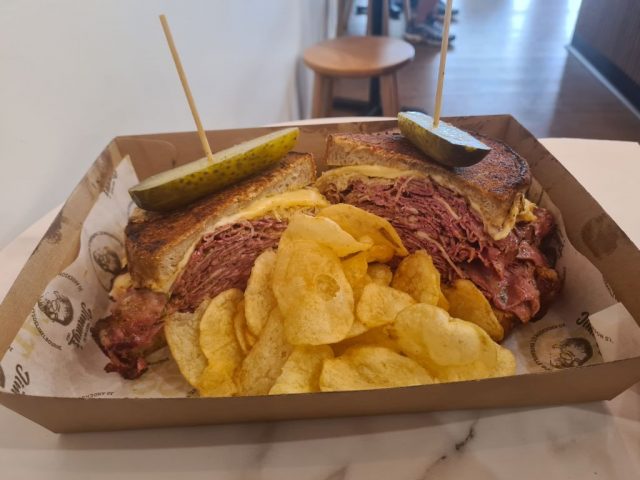 Cynthia Rothrock had a martial arts seminar before the screening and ended up being stuck in traffic Melbourne being what it is on a Saturday. While hanging around I did get to talk to someone who also does reviews and covers events, I forgot who it was sorry but we discussed hanging out at Chinatown Cinema back in the day and online stuff like Michael Wong GIFs,  online discussion forums and having to block people with the person I had blocked being right there listening in.
I put in for the photo and autograph package and Cynthia liked my artwork and got someone to get another photo with myself and the artwork for her own use.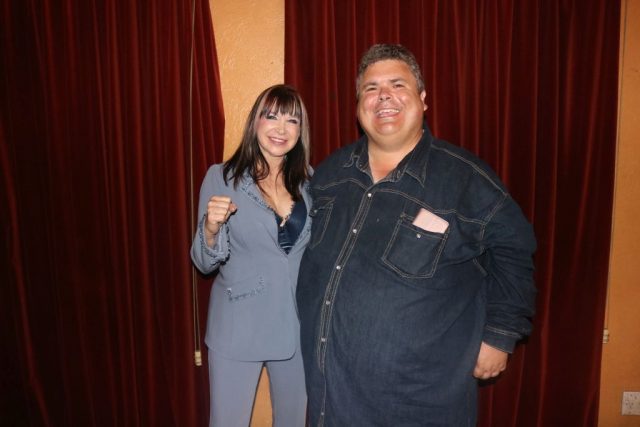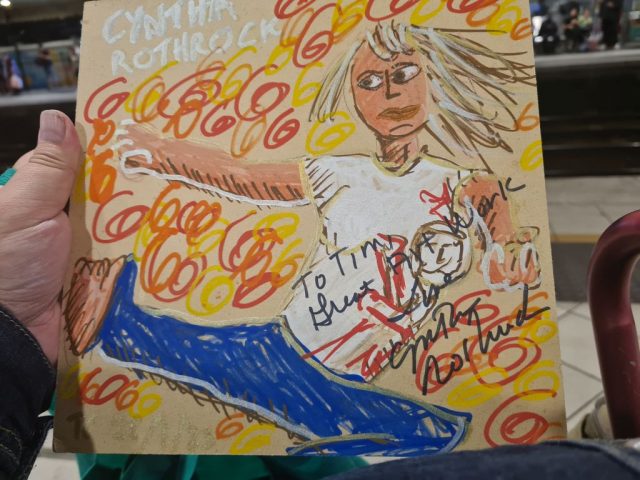 The interview with Zak Hepburn went pretty well and up to the standard of the other times I have seen him do it at the same venue. The Q&A was pretty standard but I thought that question about why her career never took off was a bit mean. Have YOU done everything you want in your life? Do you want to justify it in front of a room full of people? Well don't expect someone else to.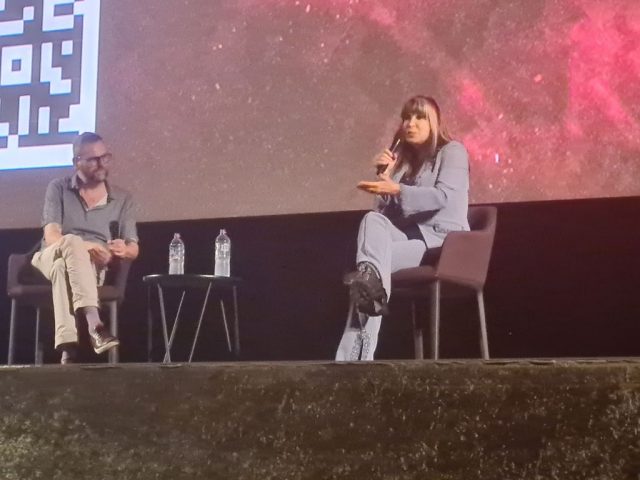 There was also an auction to raise more money for the Black Creek production but due to cost of living pressures recently they didn't get as many bids as they wanted. I can understand this being booked well in advance but people are willing to spend what they are willing to spend.
Overall I thought this was a good event and I would go to see someone else if the same company had an event again depending on who it is.
Links:
https://www.cynthiarothrockofficial.com/
https://www.kickstarter.com/projects/crothrock/black-creek-a-western-action-film-from-cynthia-rothrock